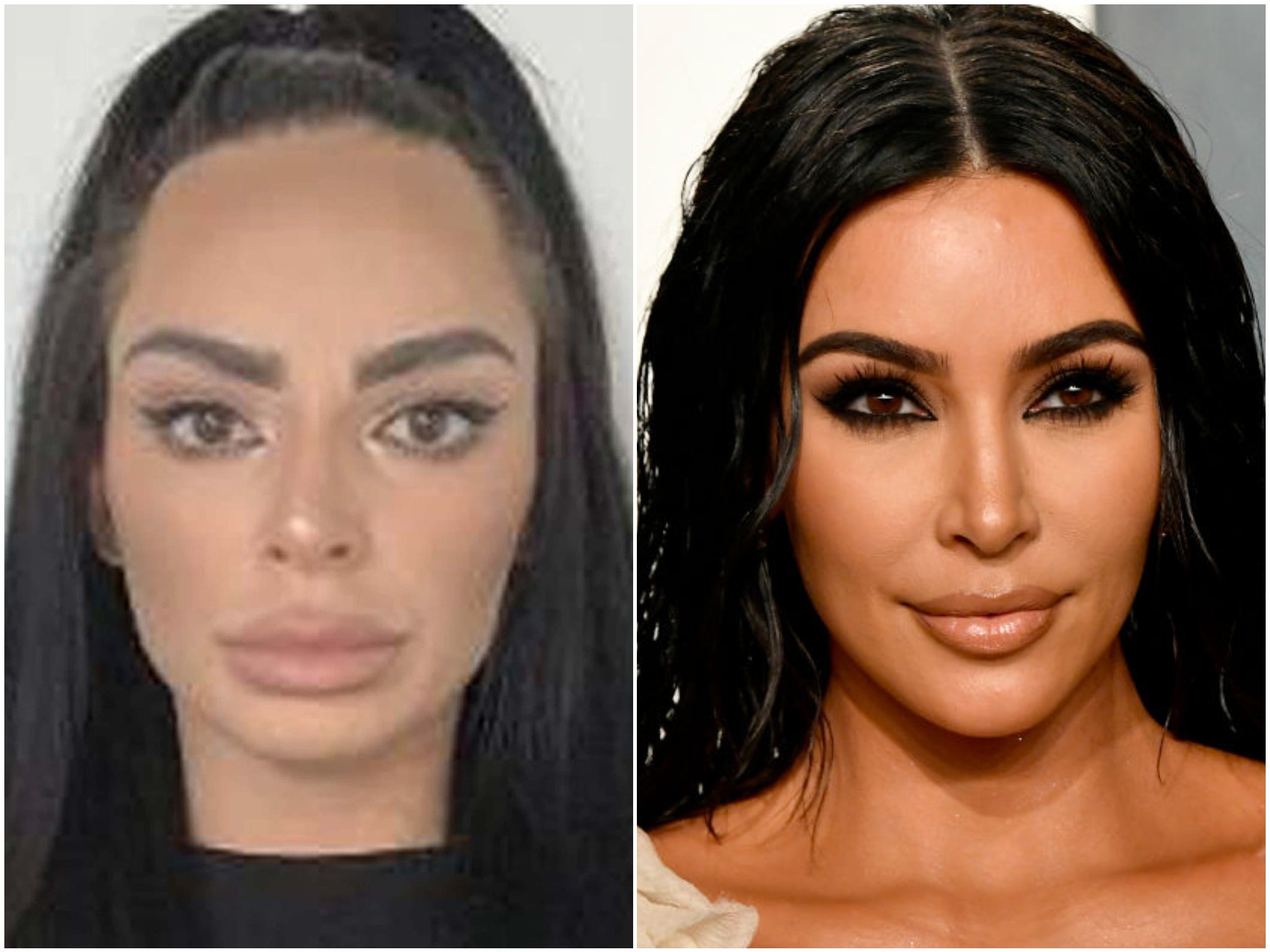 Leeds smuggler has been called a 'Kim Kardashian lookalike' – and Twitter is confused
A woman who was jailed after being caught with suitcases full of cash caused a stir for more than her elaborate money laundering schemes.
Tara Hanlon, 30, made headlines on Monday after being sentenced to two years and 10 months behind bars. But it was a widely used description of her, rather than her crimes, that seemed to pique the interest of many readers.
"Kim Kardashian-lookalike" is what a number of national newspapers have chosen, with publications like the Daily mail claiming the 30-year-old 'party girl' from Leeds had had cosmetic surgery to look like her idol KUWTK.
But, looking at his police photo ID, dozens were taken aback by the comparison, with the topic soon trending on Twitter as users expressed confusion at the alleged resemblance.
Here's what they had to say:
Whether or not Hanlon looks like the reality TV star is probably the least of her concerns right now after being convicted of more than £ 5million in money laundering offenses.
The 30-year-old recruitment consultant took place at Heathrow Airport in October last year as she attempted to board a flight to Dubai with more than £ 1.9million in tickets .
The find, vacuum-packed in five suitcases and topped with ground coffee to hide the smell of sniffer dogs, was described at the time as the largest individual species seizure at the border that year.
She pleaded not guilty to conspiracy to remove criminal property from England and Wales between July 13 and October 4 last year, which has been on record.
But she admitted three counts of kidnapping criminal property, involving cash amounts of £ 1.4million on July 14, £ 1.1million on August 10 and £ 1million on August 31 of last year.
Hanlon also pleaded guilty to attempting to withdraw £ 1.9million in criminal money from the country on the day of his arrest.
Hanlon, of Pelham Court, Leeds, appeared at Isleworth Crown Court on Monday, where she was jailed for 34 months.
Prosecutor Nathan Rasiah said the charges were linked to three trips to the UAE city last summer and an unsuccessful attempt in October.
The court heard that on October 3, 2020, she was arrested at the airport by a customs officer while traveling with a friend in Dubai.
Asked about the purpose of the visit and her luggage, Hanlon said she was going on a "girls' trip" and checked in all five suitcases because she "didn't know what to wear" during her stay.
In a prepared statement to investigators, Hanlon said it was the first trip she was on, that she was unpaid and believed it was legal as the money would be declared in Dubai.
She claimed that she was asked to fly to provide hairstyling service to a contact, who later turned out to be her recruiter, in exchange for free flights and accommodation, and that a driver gave her had delivered the bags to London.
However, inquiries with the airline and an investigation of the defendant's phone by authorities revealed that she had made three previous visits in July and August as a courier and was paid around £ 3,000 for every trip.
After contacting authorities in Dubai, the National Crime Agency (NCA) discovered that Hanlon said she was carrying over a million pounds in cash upon arrival each time, for a total of 3.5 million pounds sterling.
Defending Stephen Grattage claimed Hanlon was vulnerable at the time of the offenses following the sudden death of her mother in March and was put on leave shortly thereafter.
He said that since the money was being declared in Dubai and the recruiter mentioned that an accountant was involved in the payments, Hanlon believed the business could be legitimate.
However, upon conviction, Judge Karen Holt told her, "Although you were vulnerable at the time, I didn't find you were being exploited and I found you knew what you were doing. "
NCA Principal Investigating Officer Ian Truby said following the hearing: "Tara Hanlon thought she was going to lead a jet-set life, instead she is now serving a prison sentence.
"I hope her story is a warning to those who would consider doing the same. Stopping the flow of illicit money is a priority for the NCA and our partners."