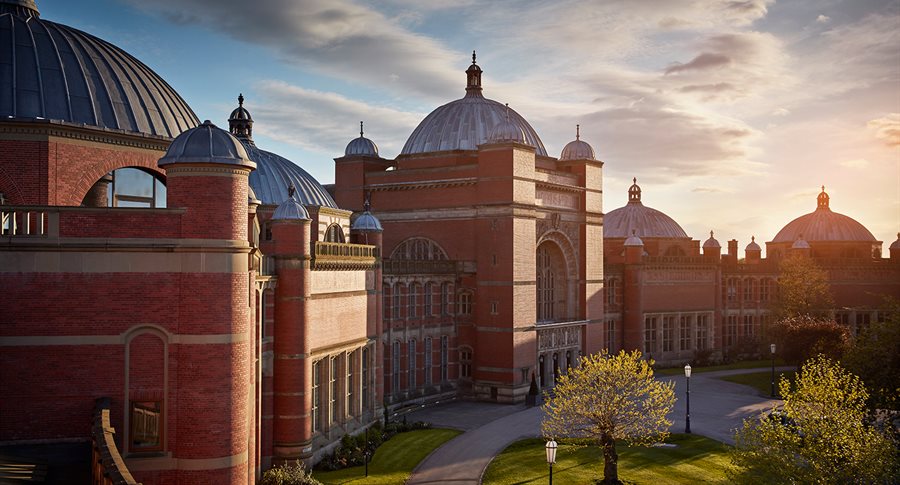 Leverhulme Prize awarded to a physicist from the University of Birmingham
University of Birmingham physicist Dr Denis Martynov received £ 100,000 from the Leverhulme Trust to support his research on gravitational waves.
The Philip Leverhulme Prizes are offered to early-career researchers whose work has had an international impact and whose future research career is exceptionally promising. Each year, 30 prizes are awarded with the 2021 cycle rewarding researchers in classical letters; Earth Science; Physics; Politics and international relations; Psychology; and Visual and Performing Arts.
Dr Martynov has worked on the detection of gravitational waves since obtaining his PhD from Caltech. Specifically, he played a leading role in commissioning the LIGO detector at Livingston, which recorded the first gravitational wave detections in 2015.
His work on instrument calibration and the elimination of background noise made the LIGO detector the most sensitive interferometer in the world and directly contributed to LIGO's success.
Since joining Birmingham, Dr Martynov has started two new experiments to improve the current LIGO detectors. He also proposed new directions for future gravitational wave detectors to study intermediate-mass black holes and the physics of neutron stars.
The Leverhulme Prize will allow Dr Martynov to develop quantum technologies to amplify gravitational wave signals and to focus on dark matter research.
He explained, "Quantum noise limits the sensitivity of modern precision measurements such as those needed to observe gravitational waves and dark matter research. My research team will build instruments and design methods that can improve the signal-to-noise ratio, an approach that could lead to a 10-fold improvement in the sensitivity of instruments such as gravitational wave detectors.
Professor Bill Chaplin, Director of the School of Physics and Astronomy, University of Birmingham, said: "This award is a fantastic and well-deserved recognition of Denis' leading role in this exciting area of ​​research. .
Notes to editor:
For media inquiries, please contact Beck Lockwood, Press Office, University of Birmingham, tel. : +44 (0) 781 3343348.
The University of Birmingham is ranked among the top 100 institutions in the world. Her work brings people from all over the world to Birmingham, including researchers, teachers and over 6,500 international students from over 150 countries.
The Leverhulme Trust was created by the will of William Hesketh Lever, the founder of Lever Brothers. Since 1925, the Trust has awarded grants and scholarships for research and education. Today it is one of the largest providers of all-subject research funding in the UK, currently distributing £ 100million annually. For more information about the Trust, please visit and follow the Trust on Twitter @LeverhulmeTrust