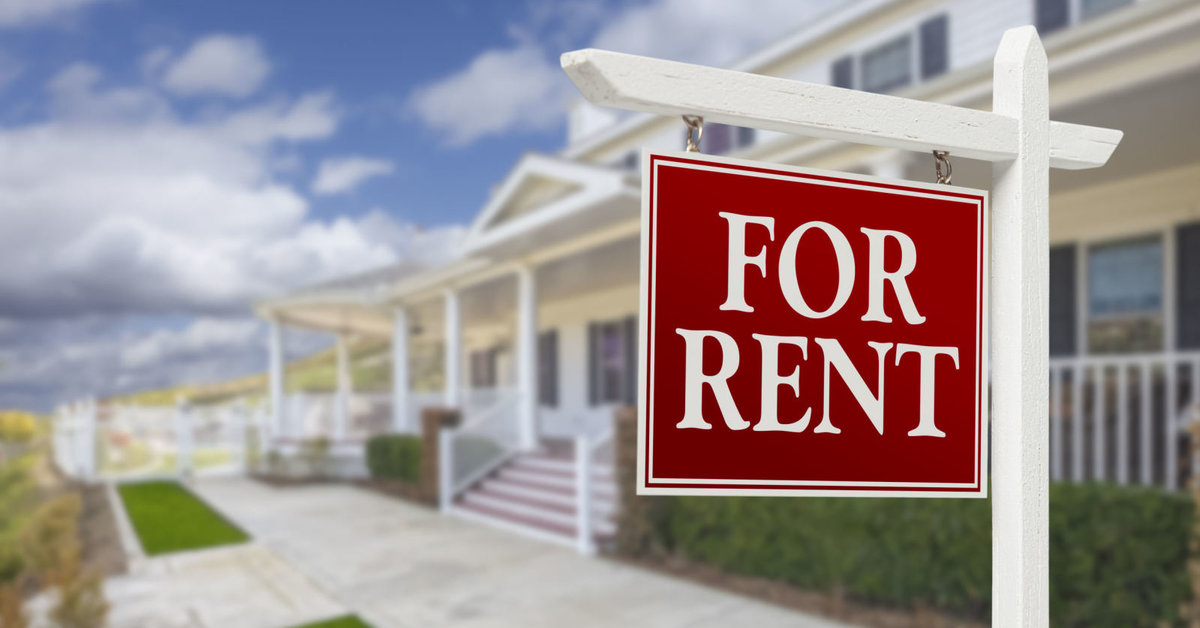 Lithuanians turn to long – term leases: they invest more free money in more ways Business
At the beginning of last year, the real estate development company Eika states that developers in the country's primary housing market are about 30 percent. real estate sells to investors. According to the company's development director Martynas Žibūda, although a comparison of this year's data is not yet available, it still seems that the share of people buying a house for rent has hardly changed in the last two years.
However, from the beginning of the year we were looking for, there seemed to be observations of a decline in long-term rental supply.
Lithuanians are looking for other investment opportunities
Robertas Žulpa, an analyst at the real estate group Inreal, assumes that the homes that were bought for the previous year's "boom" as an investment in rent are already taking over the market. He also believes that with the rise in property sales prices, intensified competition between landlords and the rise in rental prices, this area of ​​investment has lost its appeal.
"There are more profitable alternatives to employ your money. This was compounded by the public opinion that the rental market is no longer so profitable that there are already too many apartments to rent. " 15min he says.
According to R.Žulpa, more profitable and less risky investment opportunities have appeared on the market – crowdfunding platforms, real estate funds for small investors and the like.
In addition, in his opinion, even more experience after the lease market can be gained by the builders themselves, who are already implementing co-living projects. This year, Eika has opened a dormitory for students at the Solo Society in Kaunas, and Eriadas is also planning to undertake a similar project in the capital's Oz Park.
"When those tenants, especially young ones, they will be more attractive than a traditional apartment. Services offered there, such as room cleaning, common areas, etc. It is probably more attractive for a young person to live there, to be, their price is competitive. It is more attractive for them to rent a room in the co-living, to have services and not to worry about various things, "R. Žulpa considered.
For example, the Solo Society's smallest, 14 square feet. m of room per month is about almost 300 euros, but this price includes a gym, internet, common areas and other services. A room of a similar area for several people in Kaunas can be rented for about 150 euros.
READ ALSO: Experts: Take rental housing projects popular high yields
From long-term to short-term
Raimondas Reginis, Market Research Manager of the real estate services company Ober-Haus for the Baltic States, believes that the rapid decline in long-term apartment rental offers in Vilnius may be due to several reasons. In particular, in 2014-2016, the number of buyers in the capital apartment market who invest in apartments in the belief of renting them. This was also due to the growing volume of apartment construction each year, which increased the choice of housing suitable for rent.
"Therefore, in 2015–2017, it was possible to observe the growing number of apartments for rent in the market. At the same time, short-term rental platforms have become noticeably more popular in the market, which have also attracted many landlords. T. y. Some investors, hoping for higher income, sought to engage (themselves or with the help of companies) in short-term rental businesses, which at least in theory guarantee higher rental pajamas than in the case of long-term leases, "said the interlocutor.
For example, according to the data of the short-term lease analysis platform Airdna, the number of short-term lease offers registered in the Airbnb platform in Vilnius increased 3.3 times from 2015 to 2018. Every year 1–1.2 thousand were registered on this platform. new rental offers and currently there are about 2 thousand. objects for rent.
"Obviously, a significant number of investors were enticed by higher investment returns and opted for a short-term lease model instead of a long-term one." 15min explained R. Reginis.
In addition, he considers that the choice of future owners to move to short-term rental business has also contributed to the profitability indicators, which show a downward trend over the past few years.
According to Ober-Haus, the average gross annual rental profitability in Vilnius (excluding incurred costs) has decreased by 0.4 percentage points since 2015 and in 2018 amounted to 5.1 percent. In 2016–2017, apartment sales prices grew faster than their rent.
"In terms of long-term leases, this segment remains very active and renting economy or middle-class housing at market prices in the country's capital does not pose any major problems. The decline in the rental profitability rate is also not so large as to be a major deterrent to those wishing to invest in rental housing. It should also not be forgotten that the declining rental profitability is partially offset by the continuing growth of the value of assets under management, "R. Reginis explained.
Invest in more expensive housing
It is true that, although the share of those purchasing housing for rent does not seem to change, the Vilnius housing market and the thinking that determined the behavior of buyers has changed in two years. According to M. Žibūda, Development Director of Eika, in 2016 housing was equally attractive for rent both on the outskirts of the city and in the city center. And these investors are largely looking for more expensive housing.
"This was partly due to the changed supply of housing under construction – the central part of Vilnius was surrounded by dozens of newly erected construction cranes. Sales of prestigious housing alone have grown by 65 percent in 2 years. ", – 15min he said.
Another aspect that determined the behavior of buyers buying housing for rent, according to M.Žibūda, is the growing value of more expensive housing, which grew statistically by 6-8%. per year.
"This means that the buyer of the home who reserved the housing at the beginning of the construction of the project will finish recording the desired significant increase in value after a year at the end of the project. Such a change in the average price is not very pronounced for economy class projects. Therefore, for a person who wants to buy a house for rent for his own savings, the return on investment from the rental income becomes secondary, because the primary goal is the security of the accumulated savings and the maintenance of long-term value, "said Eika's representative.
Rental market – in the "hands" of the owners
However, real estate agency RE / MAX Citus broker Tomas Paulaitis 15min said to be Believing that the declining number of long-term housing rental offers is responding to tenants, it is becoming increasingly difficult to rent a home at an attractive price.
"Recently, Šeimyniškių st. rented to manage a 3-room apartment. Interest is simply incomprehensible to the mind. More than 40 calls, of which only one lucky man managed to become a new resident of the apartment. This situation often occurs when the apartment is located in the central part of the city, management and price range from about 400 to 550 euros. Sure, it can be rented cheaper, but I'm talking about tidy housing, "he said.
As a result, you will be the owners can dictate your own terms. For example, to require a higher deposit, do not rent for less than 1 year, include more favorable terms in the lease agreements.
"It is more difficult only in the segment of renting more luxurious apartments from 700-800 euros, there is a much longer search time for tenants here," T. Paulaitis assured.