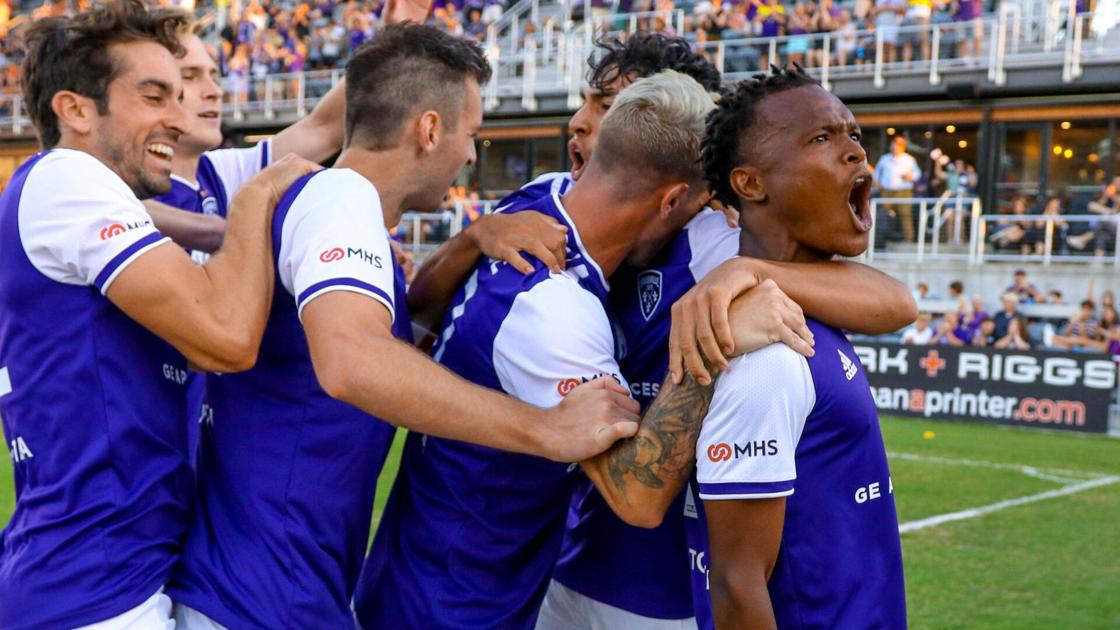 LouCity defeats Birmingham in regular season final to claim Central Division seed | Sports
LOUISVILLE, Ky. (WDRB) – It took just one goal for LouCity FC to secure the No.1 seed in the Central Division heading into the USL Championship playoffs next week. LouCity beat Birmingham Legion FC on Saturday night, 1-0, after a late goal scored by Antoine Hoppenot.
After replacing the game in the 81st minute, Hoppenot scored in less than a minute to give LouCity (18-7-7) the only goal he needed. Hoppenot shot with his right foot from the right side of the penalty area and he found the back of the net in the upper right corner.
The first time these two teams met was a 1-1 draw. Then in June, LouCity beat Birmingham 2-0 for Danny Cruz's first win as interim manager. It was a victory that ended Birmingham's four-game winning streak, but they retaliated with a 2-1 win over LouCity at the end of August.
With so much on the line just before the playoffs, neither team gave up much throughout the final game of the regular season.
Cameron Lancaster nearly scored LouCity on the scoreboard in the 14th minute with an attempted shot from outside the box, but Birmingham goalkeeper Matt VanDekel made a diving save in the lower left corner of the goal for the to block.
Just three minutes later, Birmingham striker Junior Flemmings fired a left-footed shot from the middle of the box, but it was too high and the shot attempt passed by.
Birmingham had another good chance in the second half in the 67th minute, but LouCity goalkeeper Chris Hubbard blocked the shot attempt. They had two more overtime attempts but couldn't find the back of the net for the equalizer.
The next stop for LouCity is the playoffs which will begin on Saturday, November 6 at Lynn Family Stadium at 8 p.m. against Miami FC. LouCity has reached at least the Eastern Conference finals in the past six seasons.
Tickets are available in line.
Copyright 2021 WDRB Media. All rights reserved.