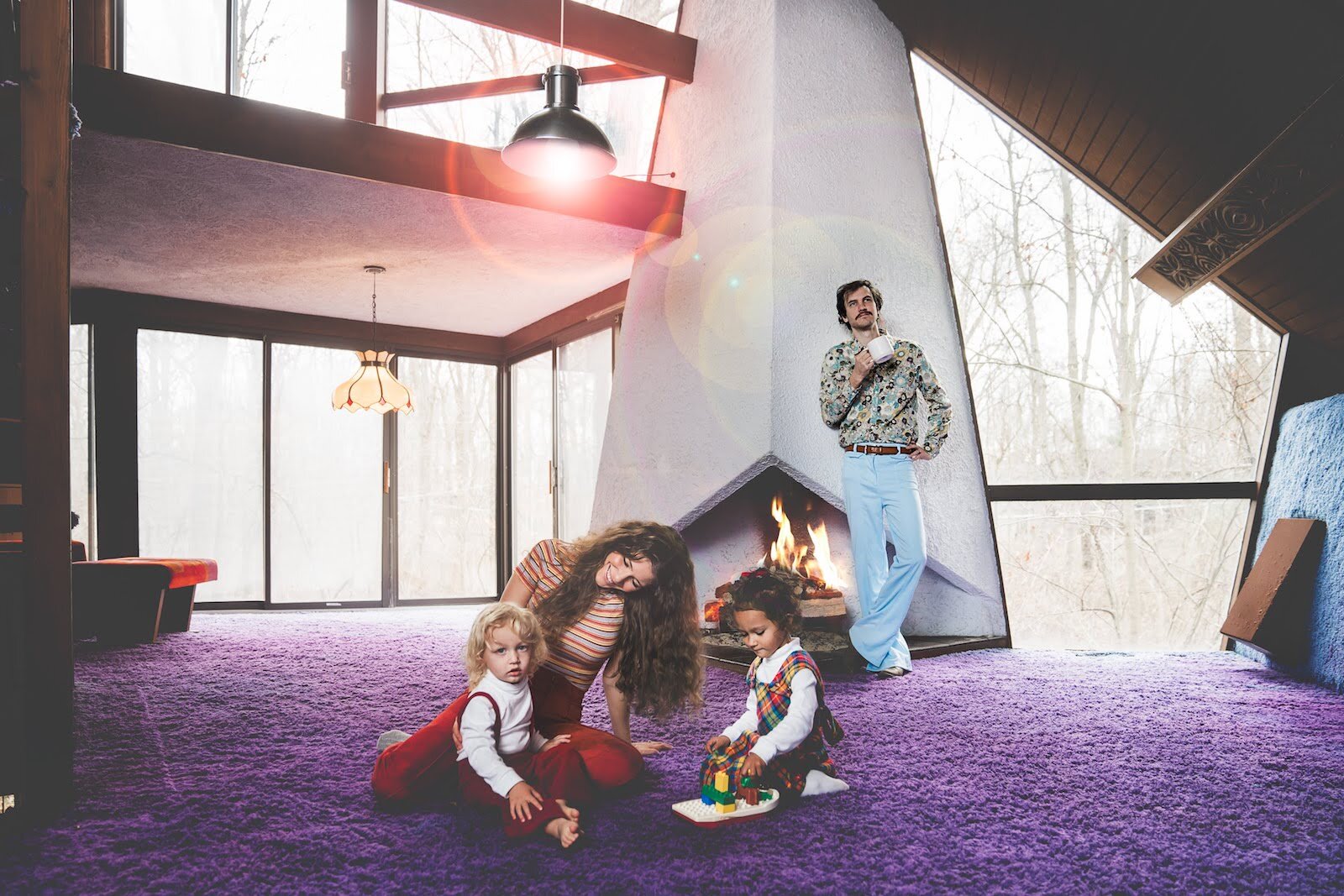 Meet the family renovating Fort Wayne's viral 1970s time capsule home
Fort Wayne is home to many iconic homes, but one in particular on the northeast side of town has recently gained attention on the internet.
A mid-1970s time capsule house with a shag rug in the kitchen and bathroom went viral and was even billed as Realtor.com's "Most Popular Home of the Week" in early December.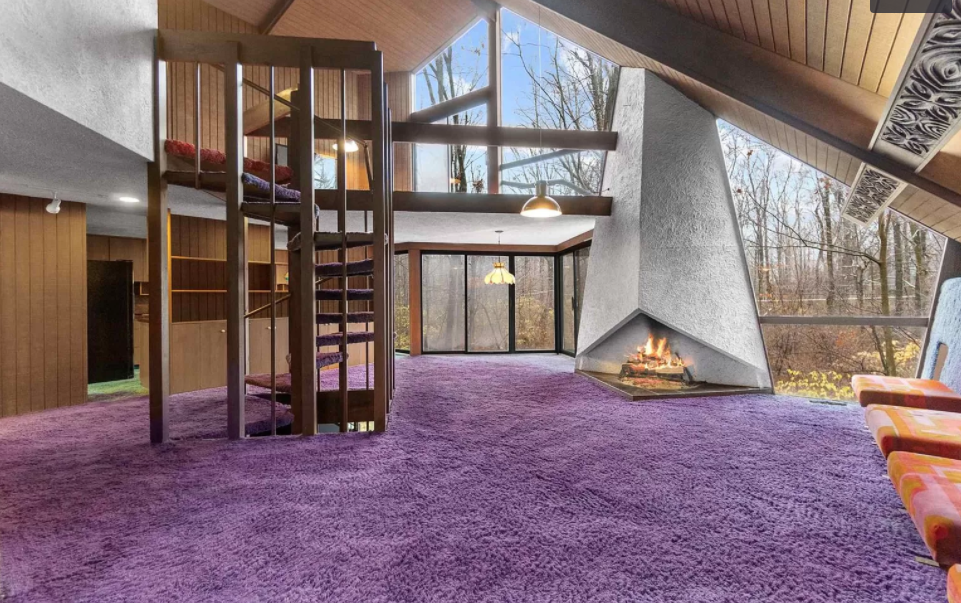 Stunning views inside the home's main living room in the 2110 block of Parkland Dr.
While the house has garnered hundreds of thousands of views online, one of them was from the Jackson family of Clermont, Fla., Who ended up buying it. Since then, the family of four has attracted 43.4,000 followers to their Instagram account as they renovate the space from shag to chic and inspire others to live and manage money differently.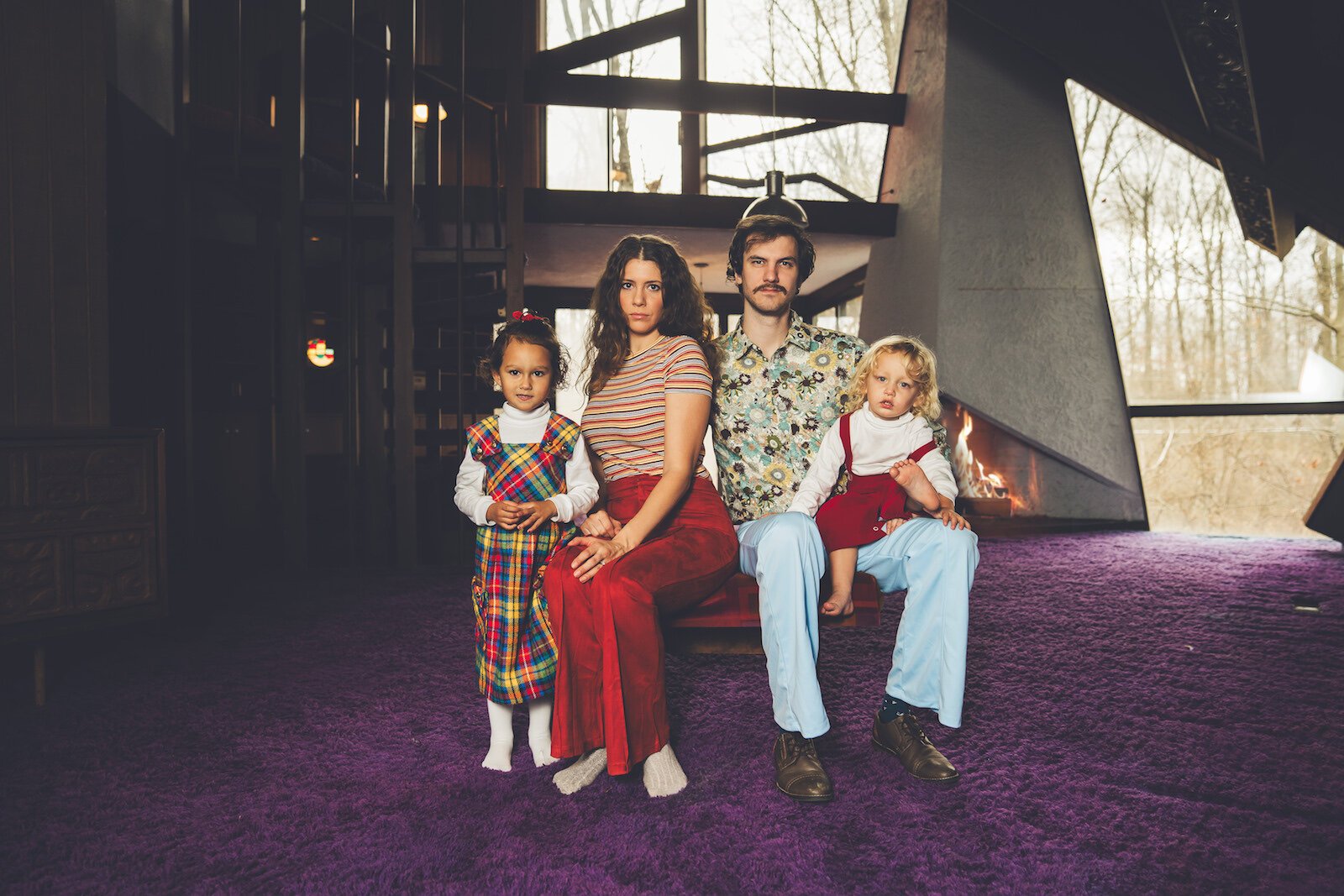 The Jackson family did a fun '70s-themed photoshoot with Fort Wayne photographer Dustin McKibben as a tribute to the home's design.
How the Jackson family came to own this retro residence in the 2110 block of Parkland Drive is a story in itself. According to wife Alysha, the couple had toyed with the idea of ​​owning an investment property. As former teachers, they saw the house listing and seriously considered making an offer, as Nate has family in the Fort Wayne area. Alysha says she was skeptical at first, but everything seemed to fall into place.
"We certainly weren't expecting to get the house, but we contacted the real estate agent anyway," she says. "We did a Zoom tour of the house, then on Monday morning they accepted our offer. It's crazy because… Friday night we weren't looking for a second home. But on Monday morning we made an offer Thousands of miles away, then two weeks later we drove until closing.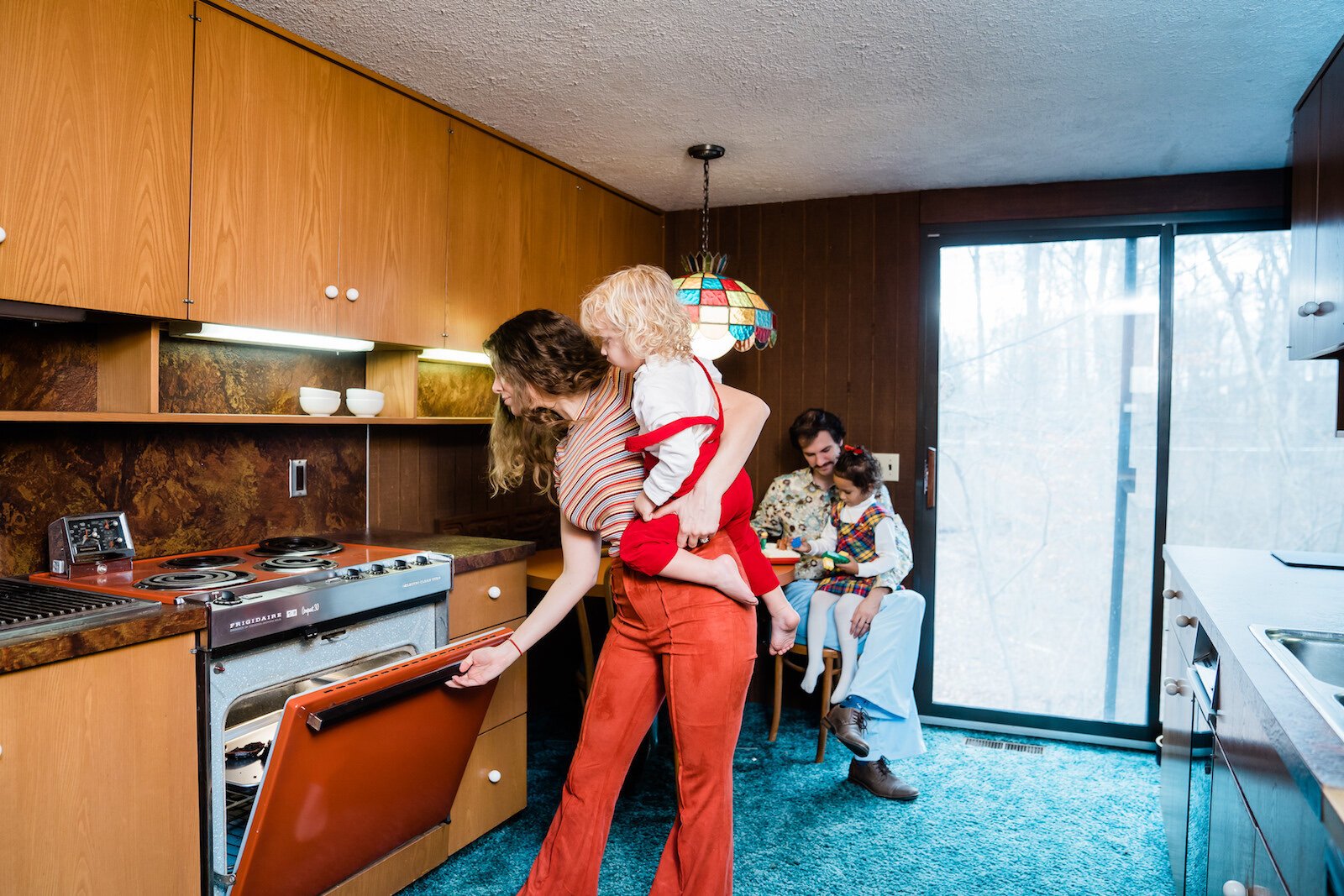 The Jackson family did a fun '70s-themed photoshoot with Fort Wayne photographer Dustin McKibben as a tribute to the home's design.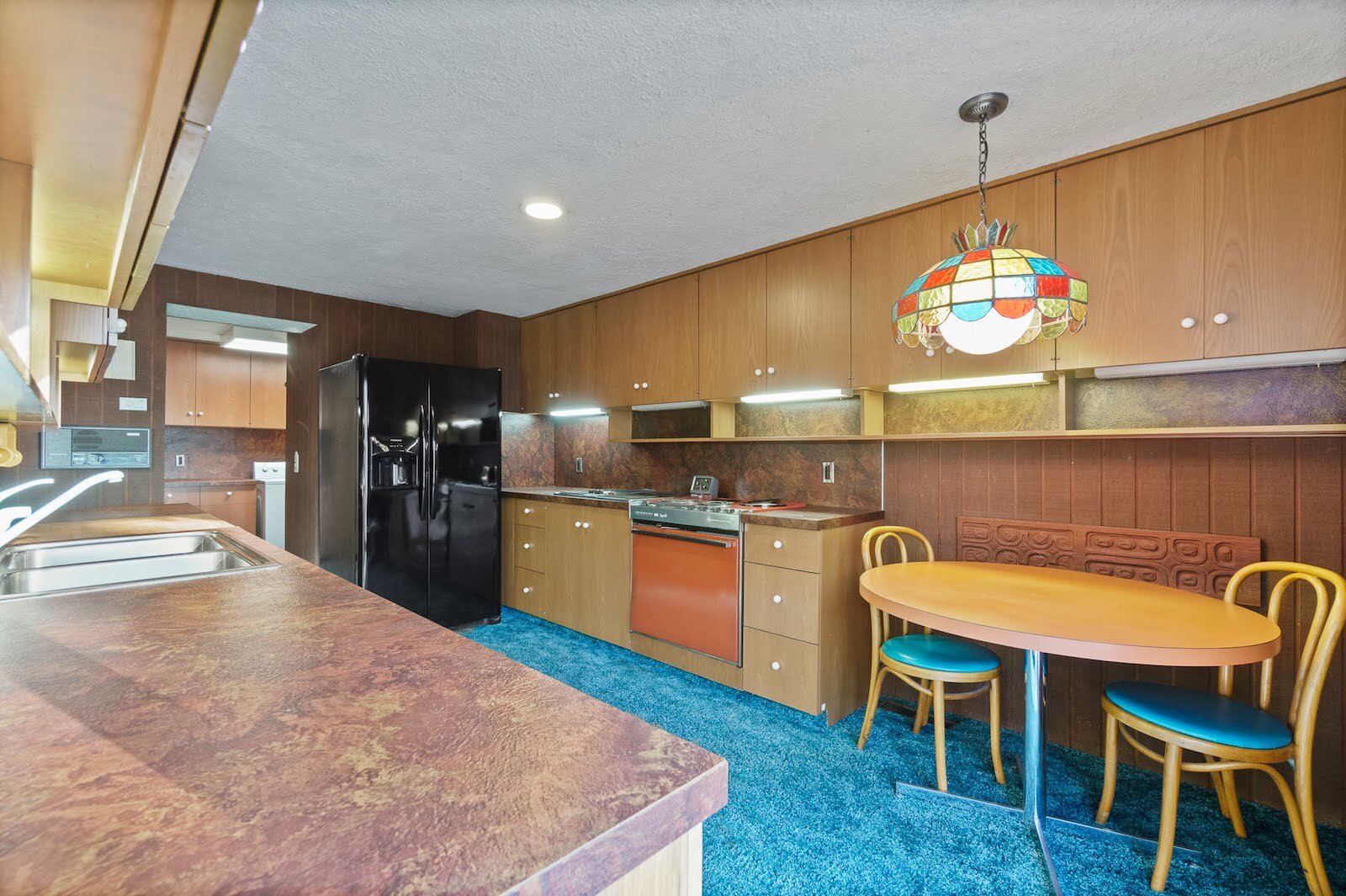 Long pile rugs in the kitchen.
Alysha acknowledges this is a bold move by most people's standards, but says that she and Nate are inherently risk-takers and they see property as a smart long-term investment. . Their "go-big-or-go-home" attitude is exactly why they came in a few thousand dollars more than asking price. The property was originally listed for $ 159,900, and they submitted an offer for $ 161,000. Their luck is pretty incredible considering that there were nine other contingent offers.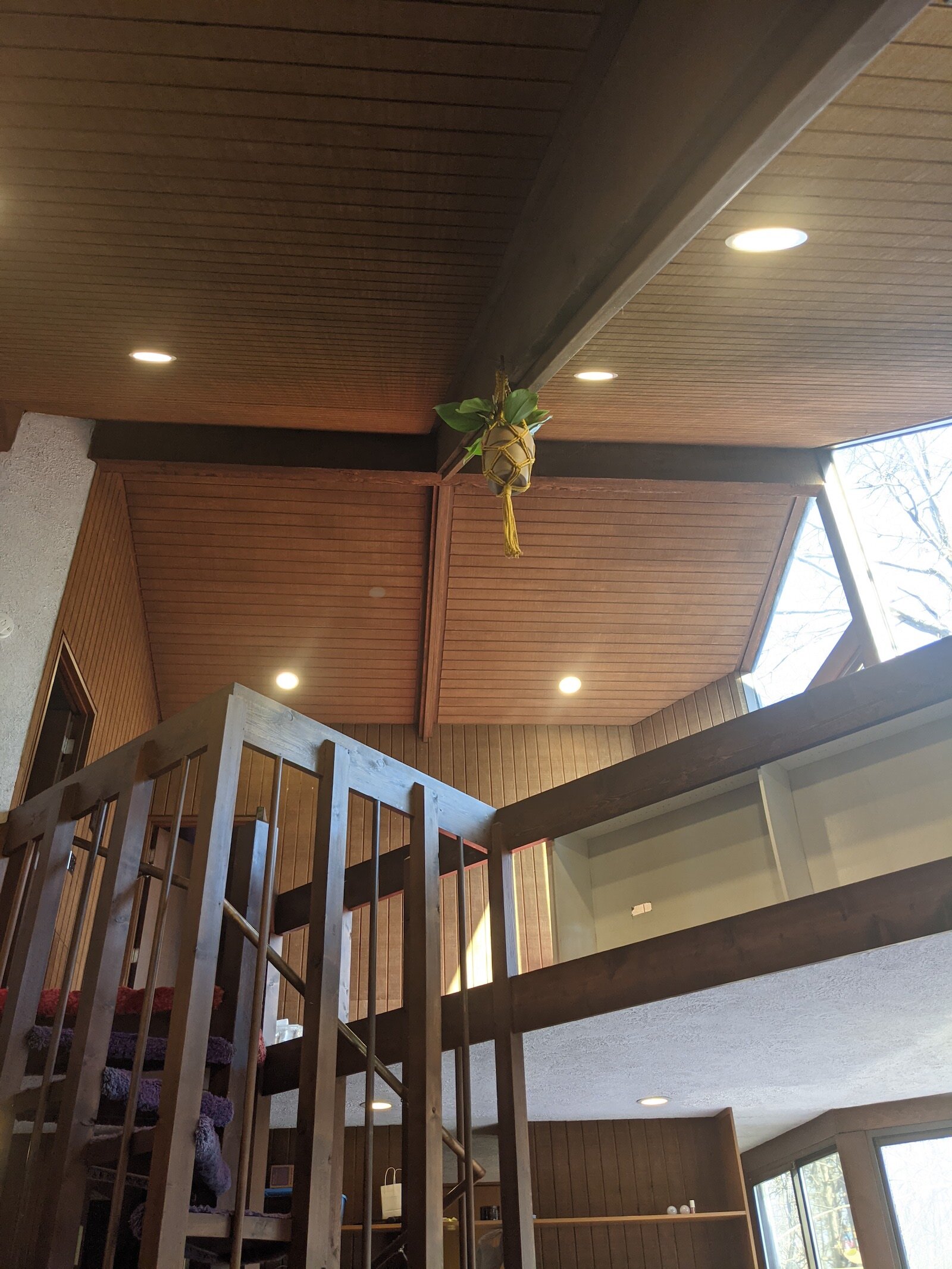 High hardwood ceilings inside the main living room.
Now that the paperwork is done, Alysha and Nate are in the midst of a renovation model. Their plan is to get the place ready to make its internet debut by the summer. In the meantime, they remain on site to supervise the work and then plan to divide their time between their residence in Florida and Fort Wayne.
It's all part of their long-term plan to turn the 3-bedroom, 2.5-bath home into a place to call home, as well as a source of income.
"With the family living here, that was a big part of the motivation to buy this house," says Alysha. "We have a child of two and three years old. So we're going to be spending some time here this year, but also in Florida. Our Florida home is very close to Disney World so it's convenient. So whenever we are in one house, we will list the other one on Airbnb as short term rental.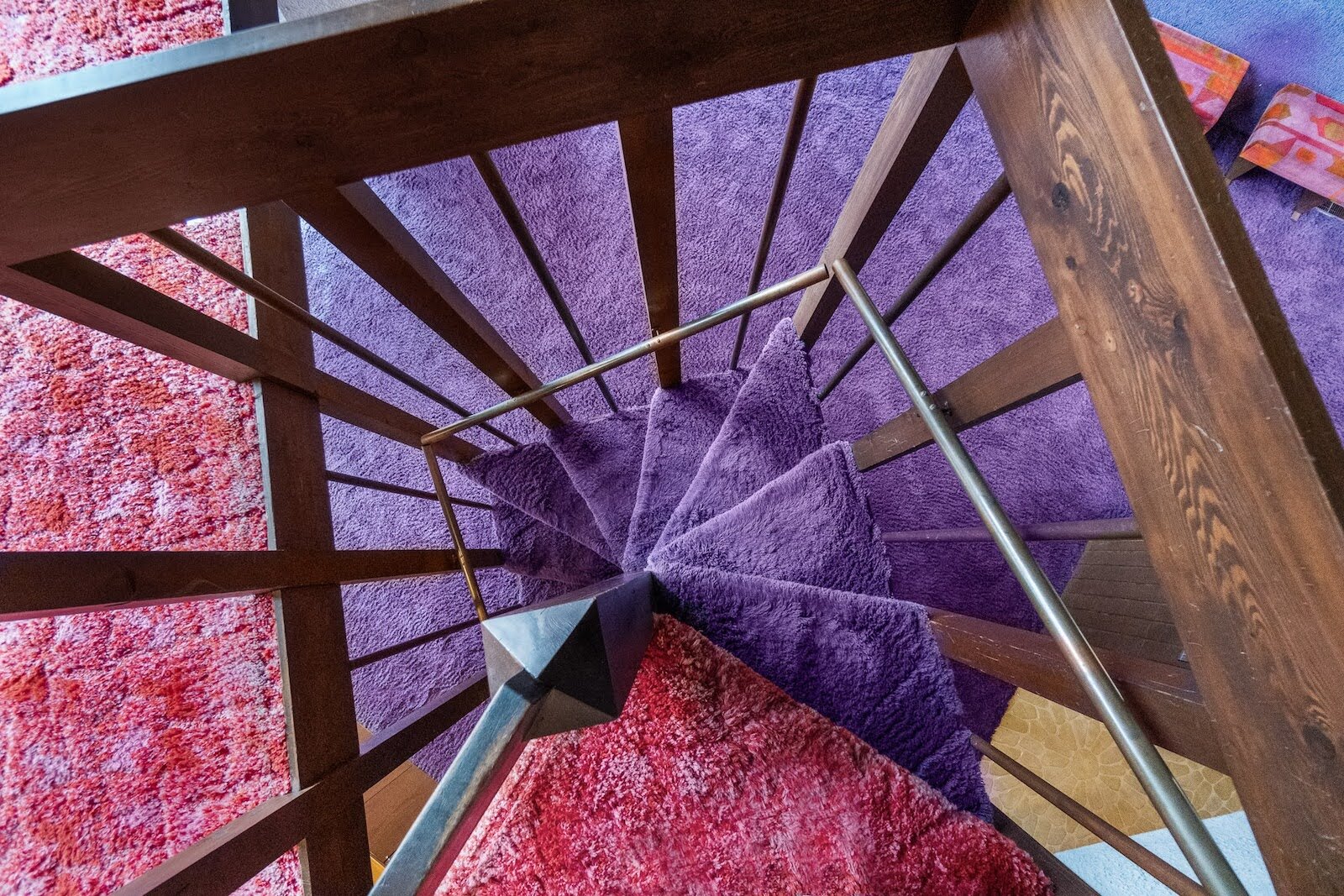 A shag-a-delic stairwell.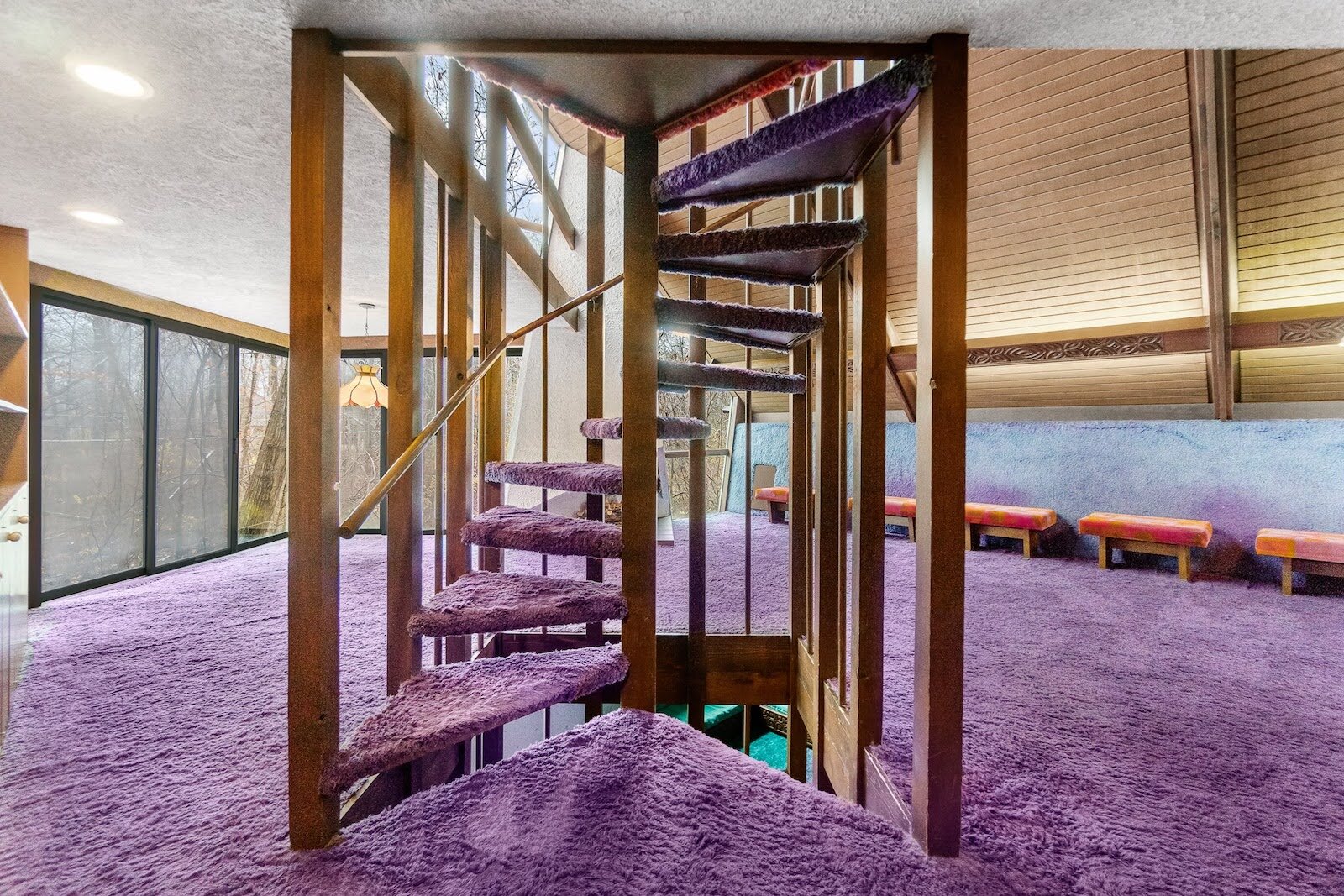 Nate and Alysha are part of a cohort of former teachers who have left the profession to pursue other projects. "Over the years, thousands of people have left the system due to low pay and rigid hours," according to a TechCrunch article last fall.
Entrepreneurship has given them the freedom to take on projects as time-consuming as a home improvement, and in a home buying web video (above), Nate says they document the process in detail on Instagram to show others a different way. to live and manage their finances.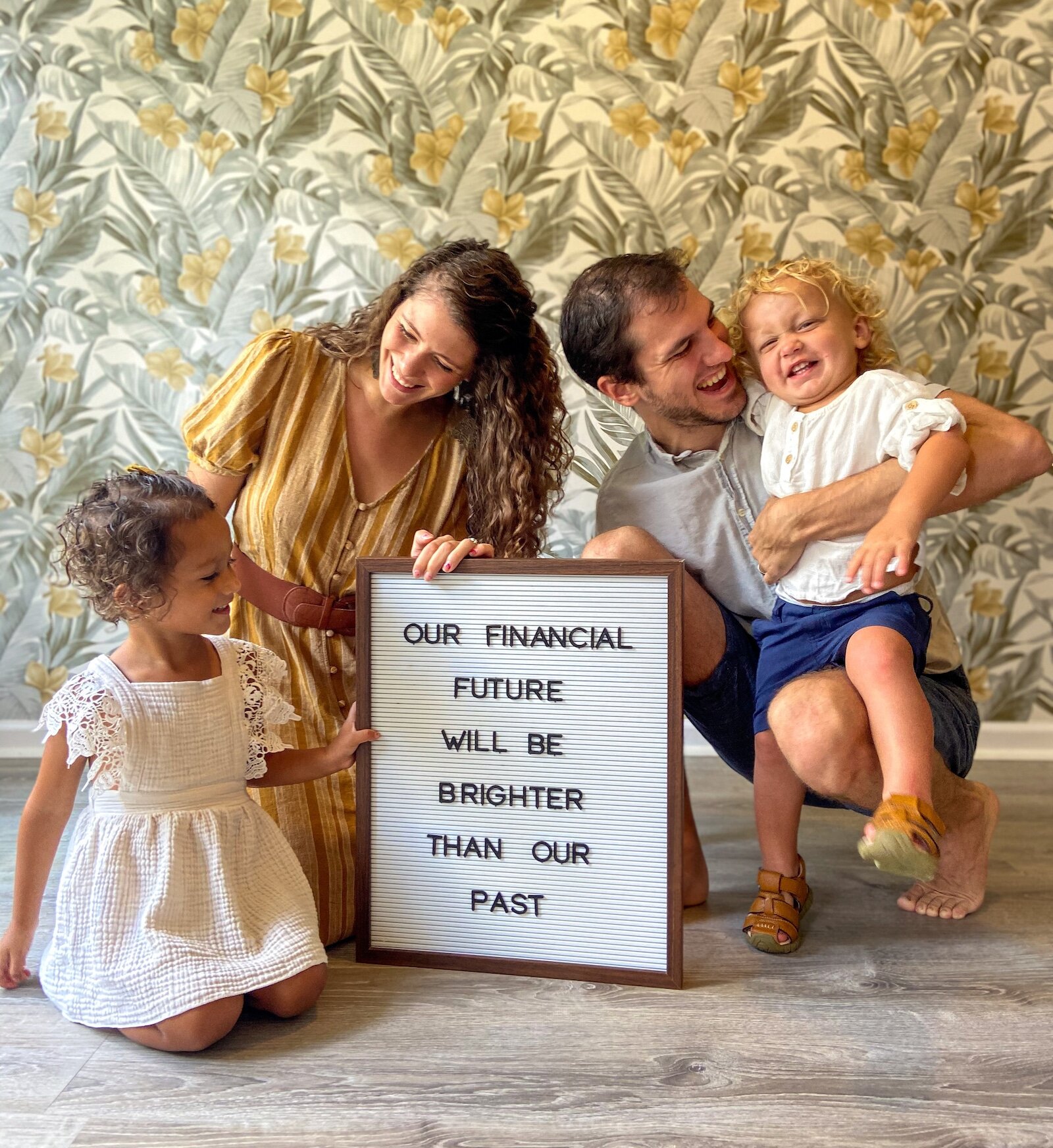 Alysha and Nate Jackson with their two children.
"We draw the curtain so you can see the renovation process, see the money process – why we bought it, how much we are investing in this place. All of it," he says. "We just want to be transparent with our plan to show you how you can also live differently, earn differently and save differently."
In an age when eye candy is king, Alysha believes the house also has a lot of potential to attract visitors and followers.
"The house itself is striking; there is so much attention to detail, "she says. "I think what really hit us were the angles. As you walk in, the whole scene stuns you. It is so beautiful. We plan to continue the work of the previous owner to continue loving this home.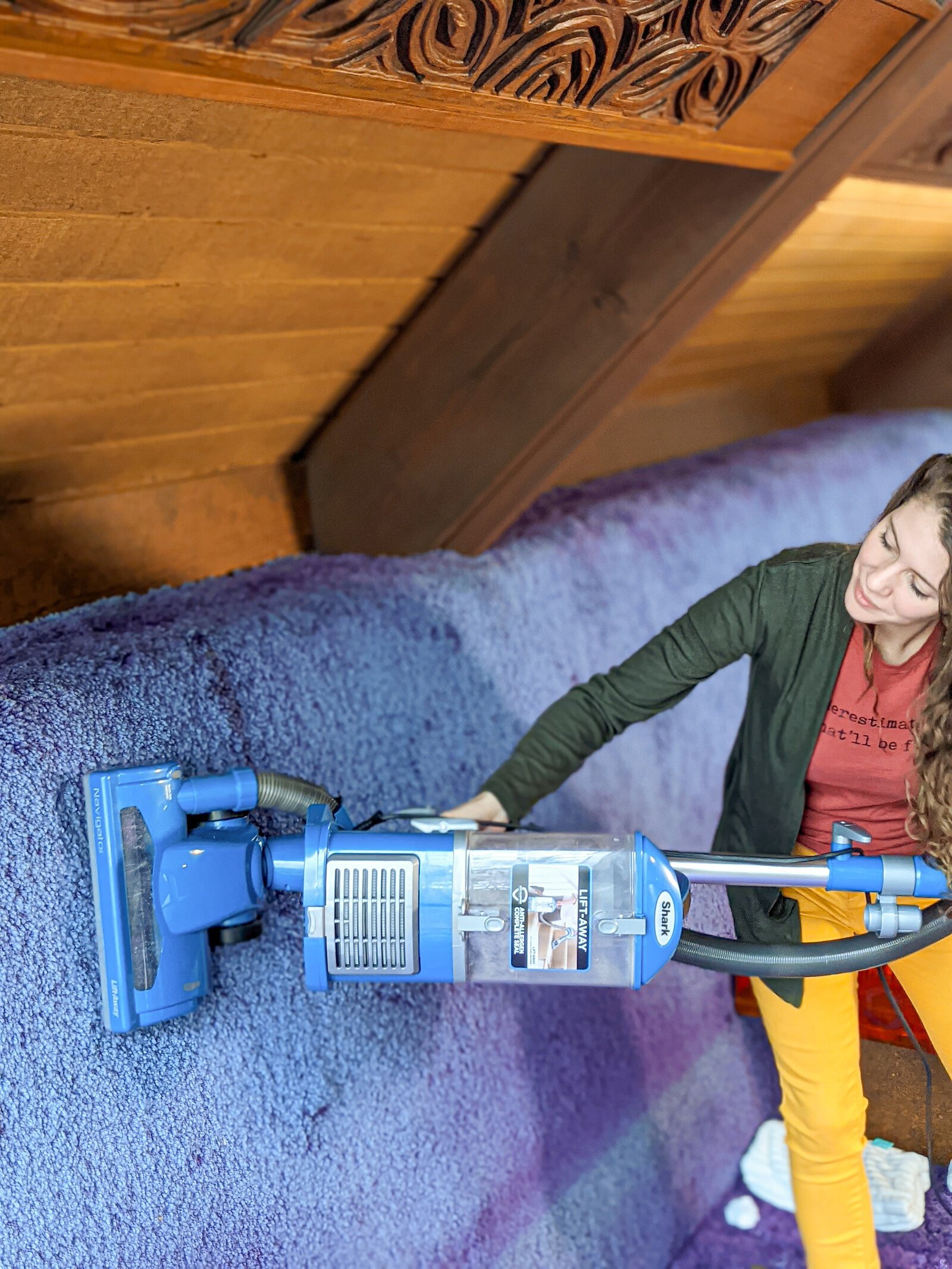 Alysha Jackson vacuums the walls of her new home.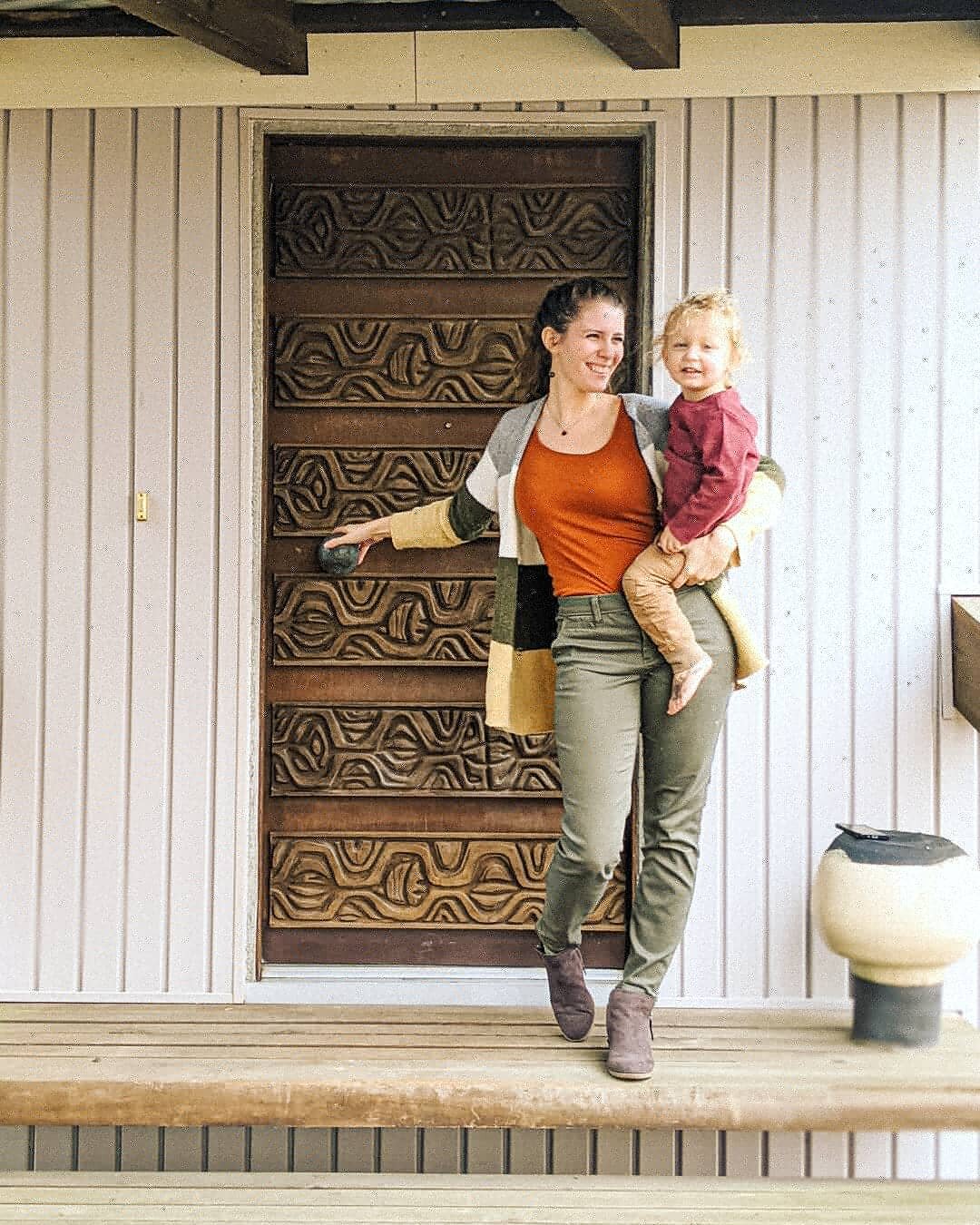 Alysha and her daughter stand in front of the house's impressive carved wooden front door.
While the family plans to preserve the home's 1970s vibe and many of its original features, they plan to refresh the space and remove some elements, like the 50's shag rug. years, says Alysha.
"For example, we are going to install pure white quartz countertops. The lighting will also need to be upgraded, as it's quite dark in there, "she says. "We are also replacing the high pile carpet with a material called Marmoleum which will be more environmentally friendly and easier to clean.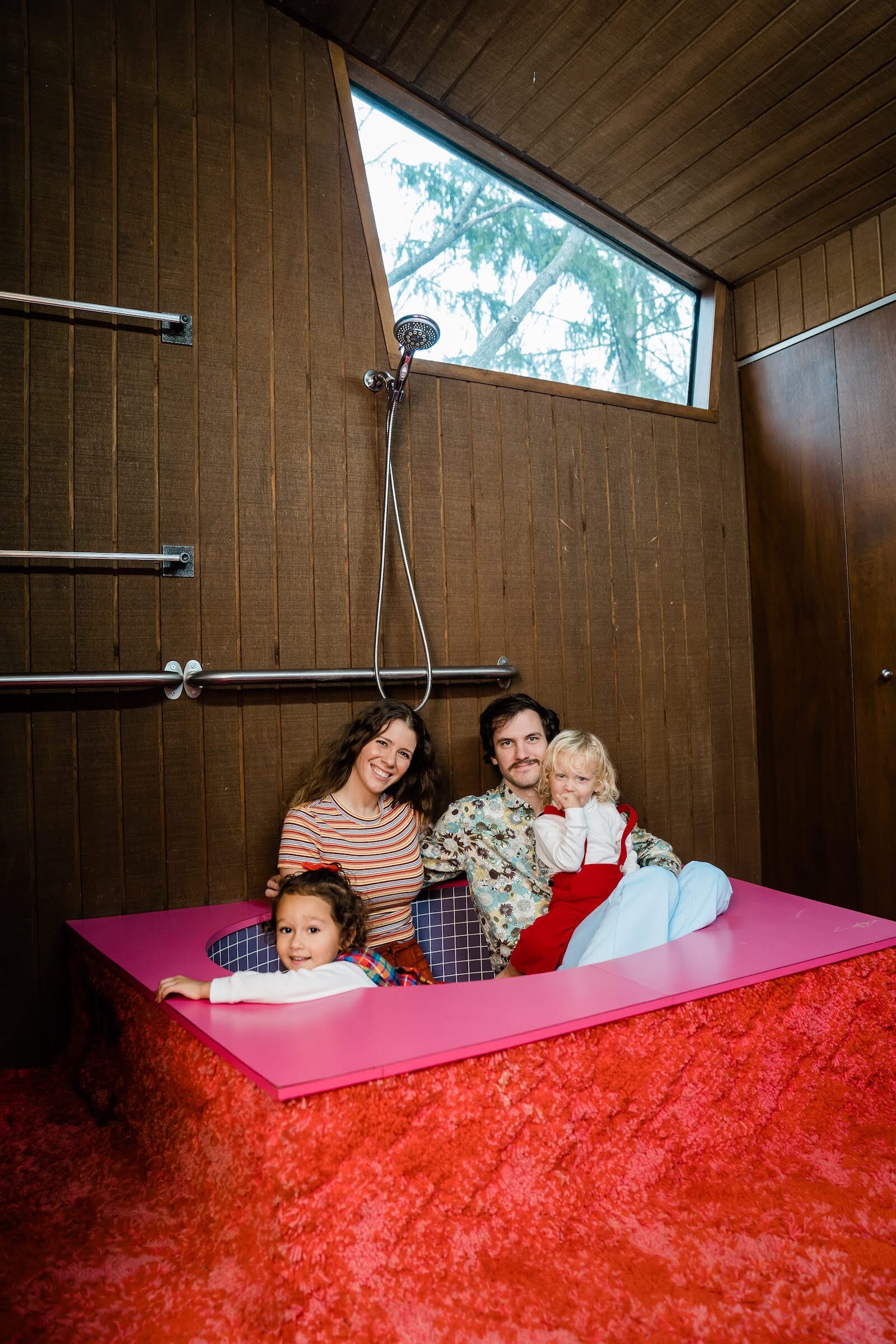 Alysha and Nate Jackson with their children in the shag-covered tub.
While there are a lot of practical considerations involved in renovating a home, that didn't stop the couple from having some fun in the process. The Jacksons donned 1970s clothes for a family photoshoot with Fort Wayne photographer Dustin McKibben of Dustin & Corynn Photography, which further galvanized the internet.
"It was just a fun thing to do," Alysha said. "We thought it would be fun to celebrate how the house is now and have some family memories before we start renovating."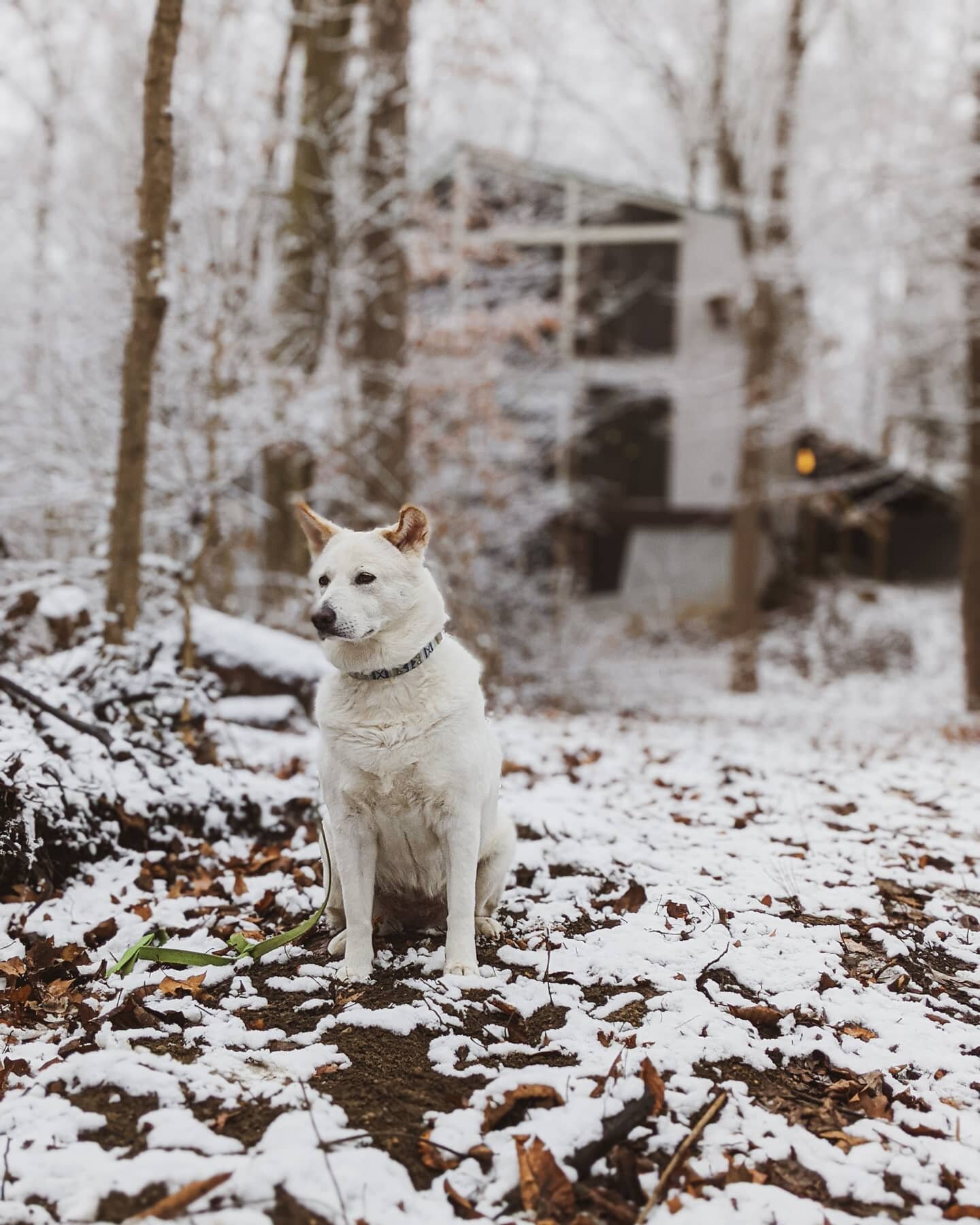 The Jackson family dog ​​outside the wooded property.
Follow the Jackson family's progress on Instagram at @thejacksonfi.
The 70s family photos, real estate photos, and video for this story were provided by Dustin McKibben of Dustin & Corynn Photography.