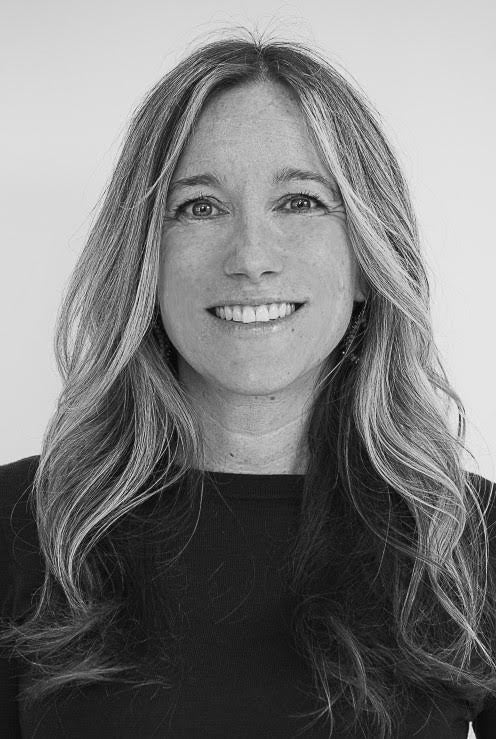 New Mitchell Institute Board Trustees Bring in a Variety of Experiences
The Mitchell Institute, which offers scholarships and related programs to Mitchell Scholars each year, elected three new board members.
The Portland-based nonprofit is named after U.S. Senator George J. Mitchell, a Waterville native who served in the Senate from 1980 to 1995. He continues to serve as Honorary Chairman of the institute board.
The new directors were elected for a term of three years.
Mitchell Institute
Christine Marie Lemieux
Christine Marie Lemieux is director of planning at the global advertising company Publicis Groupe. She was named one of the first Mitchell Scholars after graduating from high school.
Lemieux grew up in Cutler, where five generations of his family worked in the lobster industry. Growing up, she spent her summers as a stern man on her father's boat, but always aspired to go to college and work in the corporate world.
"Everyone deserves a fair chance and an opportunity to go as far as their hard work and talent can take them," Lemieux said. "For many hard-working Maine students, however, higher education can still seem out of reach. The Mitchell Institute understands this and offers much more than just a scholarship. Growing up in Downeast Maine, I was surrounded by people who aspired to be lobster fishermen. My brother even named his first full-size boat "Aspiration". I am extremely proud of my heritage and grateful that lobster fishing continues to be an industry that so many people aspire to to join, but I had different aspirations for my future. The Mitchell Institute not only provided financial support, it helped me believe that I could belong to a college like Colby, just as much as my brother was in the lobster industry.
She studied English Literature and Psychology at Colby College, completing a semester abroad at Oxford University.
After graduating, Lemieux built his career in branding and communications, living and working in San Francisco, New York and London. During her career, she has developed different brand building strategies for global clients ranging from Intel, Jaguar and British Airways to Airbnb, Four Seasons Hotels and P&G.
Lemieux lives and works in London with her British husband and three children. She is the author of "How to Catch a Lobster in Down East Maine", a book about the Maine lobster industry.
Mitchell Institute
Brian Harris
Brian Harris is founder and CEO of MedRhythms, a Portland-based digital therapy company focused on the intersection of music, neuroscience, and technology. He created and implemented the first full-time inpatient neurological music therapy program at Spaulding Rehabilitation Hospital in Boston, specializing in traumatic brain injury, stroke, and neurological disease.
He co-founded the Arts & Neurosciences group at the American Congress of Rehabilitation Medicine.
Harris was appointed to Mainebiz Next Readt, MedTech Boston's 40 Under 40 Healthcare Innovators and Top 100 Innovation CEOs of World Biz Magazine. He is an engineering graduate from the University of Maine, where he earned a Master of Arts in Expressive Therapies in Music Therapy.
"I am truly honored to join the board of trustees of the Mitchell Institute, an organization that makes such a profound difference in the lives of Maine students," said Harris. "Not only has the support of the Mitchell Institute been invaluable to me throughout my academic career, but the impact of the institute is felt in organizations and communities around the world through the thousands of students who "He's supported with scholarships and leadership training. It's an honor for me to support the organization's ongoing mission to increase access to higher education."
Mitchell Institute
Dr. Rebecca Wyke
Rebecca Wyke is CEO of the Maine Public Employees Retirement System. In this position, she oversees an $18 billion trust fund and the organization's work to provide pension and other related benefits to more than 159,000 members.
Prior to joining MainePERS in 2021, she held leadership positions within the University of Maine system, including Vice Chancellor for Finance and Administration. She served as Treasurer of the Board of Trustees and President of the University of Maine at Augusta.
Prior to joining the University of Maine system, Wyke served as Commissioner of the Department of Administrative and Financial Services for nearly six years in Governor John Baldacci's administration. Wyke also served in the administration of three Maine Secretaries of State and served as the Chief Deputy Secretary of State for eight years. In addition to her work at the institute, she serves on the Board of Trustees of the Maine Center for the Holocaust and Human Rights and the Maine Retirement Savings Board.
Wyke earned a doctorate in education from the University of Pennsylvania. She also holds a Masters in Public Administration and a Bachelor of Arts in Political Science from the University of Maine.
"The Mitchell Institute is leading the way into the future for Maine students by offering substantial scholarship, critical global programming, and support from an extensive alumni network," Wyke said. "I am delighted to help guide this important work in progress."