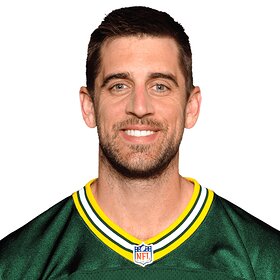 NFL Stars Advocate to End Abuse and Human Trafficking with It's a Penalty Campaign
Today, It's a penalty launched its 14th global campaign before the Super Bowl LVII focused on harnessing the power of sport to prevent abuse, exploitation and human trafficking.
Through partnerships with Hilton Hotels, IHG Hotels & Resorts, Airbnb, Motel 6, American Airlines, Southwest Airlines and more, the Super Bowl 2023 campaign covers travel touchpoints to educate sports fans and the general public about what is considered the trafficking in human beings and the resulting penalties. This year, It's a Penalty is also thrilled to partner with Where Hope Lives, a survivor-based organization that serves women in Arizona and provides trauma-friendly housing, behavioral health, medical care, counseling education and career.
It's a Penalty aims to use major events that bring together thousands of people, such as the Super Bowl, as an opportunity to educate the public not only on how to identify exploitation and human trafficking, but also on the how to act and report these freedom violations.
THE DEGREE OF THE PROBLEM
1/3 of detected trafficking victims are children (Source:

UNODC

2021)
The Polaris National Human Hotline has identified Arizona as the 18th state for human trafficking in 2022
More than 100,000 children are sold for sex in the United States every year (Source:

ECPAT

–

UNITED STATES

)
83% of sex trafficking victims in the US are US citizens (Source: US Department of Justice)
50 million people are trafficked and exploited worldwide (Source:

ILO

latest global estimates of modern slavery)
"The It's a Penalty campaign, with our partners, will help prevent human trafficking and exploitation before and during the Super Bowl LVIIcontributing to a positive legacy in the host city of Phoenix and beyond," said Sarah de Carvalho, CEO, It is a penalty. "We know from previous campaigns how impactful they can be. Last year, our biggest campaign was during the Super Bowl in Los Angeles, which reported that 96% of people felt more aware of the issues of human trafficking and exploitation, and more equipped to report after being exposed to the It's a Penalty campaign. ."
HIGH PROFILE AMBASSADORS
It's A Penalty is proud to announce its 2023 Ambassadors to help spread the campaign messages:
Aaron RodgersGreen Bay Packers
Lois Cook, DC Divas
Markus Golden, Arizona Cardinals
Collette V. Smith, 1st black female coach in NFL history
Chris Godwin, Tampa Bay Buccaneers
Andy Dalton, New Orleans Saints
Chatarius Tutu Atwell, Los Angeles Rams
Nick Foles, Indianapolis Colts
Tynequia Roberts, Tampa Bay Inferno
Sing Bonds, Boston Renegades
These top athletes lend their voices to help raise awareness via a 30-second campaign film shown in-flight by American Airlines and Southwest Airlines and in 52 American Airline lounges, with the potential to reach up to 10 million domestic and international passengers. in January and February. If viewers suspect they have encountered a case of human trafficking, or if they see a combination of the signs of exploitation, the campaign film encourages them to call the National Human Trafficking Hotline at 1-888-373 -7888 to report or send anonymous advice by texting 'BE FREE' at 233733.
ADDITIONAL COUNTRYSIDE ACTIVITIES – Focus on education and awareness of travel touchpoints:
Awareness Kits / Volunteer Event with Where Hope Lives: On January 24, It's a Penalty staff and Where Hope Lives volunteers will create hundreds of awareness kits for local hotels containing all campaign materials to educate guests and employees. These tangible and digital kits include posters showcasing the

NFL

Ambassadors with "signs to look out for" on human trafficking and the national human trafficking hotline at the front and back of the house; business cards with signs and hotline information; wristbands with hotline information; and a list of missing children for the past two years in the Phoenix area from our partners,

NCMEC

(National Center for Missing and Exploited Children). It's a Penalty will distribute the awareness kits through partnerships with Hilton Hotels, Motel 6,

IHG

Hotels and resorts and Airbnb.
Press Campaign Launch: On January 25, It's a Punishment will host a press launch with partners from the travel and tourism industry, the sports industry, local law enforcement and from local government, NGOs and a survivor of human trafficking, to discuss efforts to fight human rights trafficking leading to the Super Bowl, hosted in conjunction with Hilton and Arizona Biltmore, A Waldorf Astoria Resort.
Training Events: On January 25 and 26, It's a Penalty will participate in awareness and training events with Hilton hotel staff, Airbnb hosts and Southwest Airlines Phoenix employees. Each session will educate attendees and provide them with materials and resources, including the NCMEC Phoenix Missing Children's List, signs on how to spot human trafficking, and reporting methods.
Stop Traffic Walk: On January 28, It's A Penalty will participate in the Stop Traffic Walk in Phoenix, raising money for the world's largest human trafficking rescue and rehabilitation at the Phoenix Dream Center and StreetLightUSA. It's a Penalty will have a booth to share its educational campaign materials and speak at the event in front of a potential 5,000 people.
"Hilton has always operated with the belief that hospitality can and should be a force for good. Respect for human rights is at the heart of Hilton's purpose and an important part of our efforts to foster better travel. accountable," said Erica Gordon, global head of public affairs and ESG, Hilton and Chairman of the Hilton Global Foundation. "Thanks to our recent support for the American Hotel and Lodging Foundation (AHLA Foundation) No Room for Trafficking's Survivor Fund and our ongoing partnership with It's a Penalty, Hilton is proud to stand alongside our peers to raise awareness and support our industry's efforts to combat human trafficking.
"IHG's partnership with It's A Penalty and our ongoing industry-wide anti-human trafficking collaborations underscore our deep commitment to fighting this terrible crime," said Elie Maalouf, CEOAmericas, IHG Hotels and resorts. "We give our colleagues the training, resources and support they need to help identify and prevent human trafficking at all levels – not just in February, but throughout the year."
"It's a Penalty continues to engage local, national and international sports communities to raise awareness of the impact of human trafficking in our communities," said Jeremy Vallerand, President and CEO. CEO, Free Atlas. "At Atlas Free, we seek to accelerate and fund the fight against sex trafficking and exploitation, and as such, we view It's a Penalty as a strategic partner in this fight. We look forward to working together to raise awareness for Arizona's upcoming Super Bowl campaign. »
KEY THE PARTNERS
Main partner: Atlas Free
Supporting Partners: Hilton Hotels, IHG Hotels & Resorts, G6 Hospitality, parent company of the Motel 6 and Studio 6 brands, Carlson Family Foundation, Southwest and Airbnb.
Friends: Where Hope Lives, National Center for Missing & Exploited Children (NCMEC), the American Hotel & Lodging Association Foundation (AHLAF), the Women's Football Alliance, Safe to Compete and United National Indian Tribal Youth (UNIT).
Participating airline: American Airlines