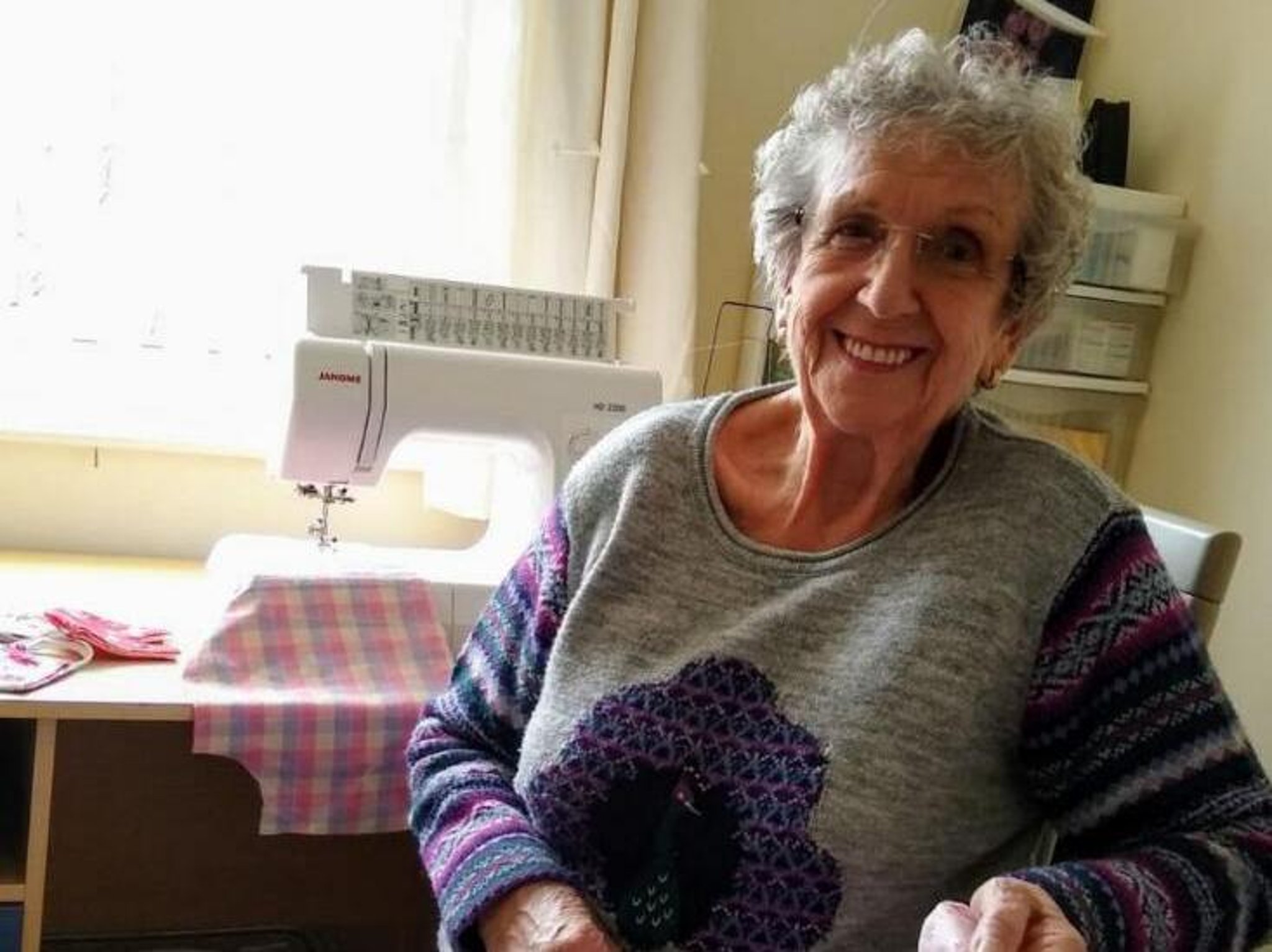 Pat sewed it all up for Dress A Girl Around the World charity
Pat Dobson, 82, started making children's clothes when his two daughters and two sons were young, and his talent was quickly demanded by neighbors.
The great-grandmother joined the community sewing effort making scrubs and masks for the NHS last year, and most recently turned her attention to helping a charity called Dress A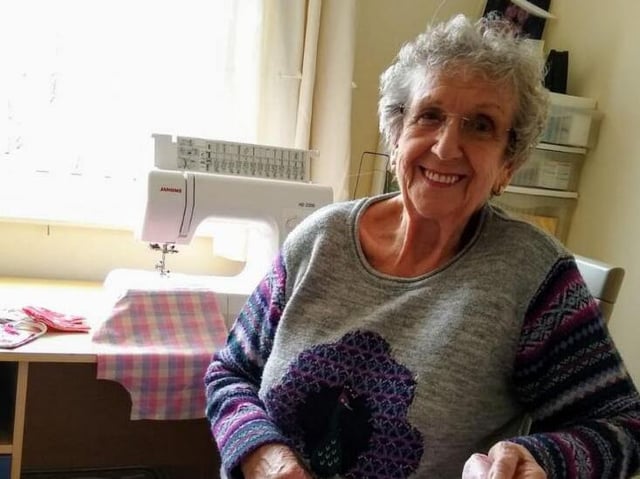 Grandmother Pat Dobson hailed 'mainstay of tailoring' for making dozens of outfits during pandemic
Pat said, "I started sewing outfits when the kids were little.
"I just did it from home.
"Then my neighbors asked me to do some for their families as well. "
Read more
Read more
Fleetwood residents' lock sewing work in new exhibit
Pat made the outfits for the Dress A Girl Around the World charity
Pat was put in touch with community staunch Christine Holland, who coordinated a team of volunteers to get involved in the two sewing projects.
Christine said: 'Last year we made hundreds of scrubs when there was a shortage in the NHS.
"We funded this through donations and the sale of masks.
"Pat Dobson has been the mainstay of both of these sewing projects.
"During the last lockdown, Pat offered to make dresses and shorts for children in developing countries using our leftover fabric.
"Since the fabric of the scrubs is simple, we received donations of patterned fabrics to cut the clothes and make them more attractive.
"Pat made about 70 dresses and 30 shorts in various styles and sizes.
"She also did the most scrubs and masks.
"She is a fantastic woman.
"His work is also of very high quality.
The children's outfits will be sent to Uganda by the charity Dress A Girl Around the World.
Pat added, "I was very happy to do the scrubs and the clothes.
"It helped me pass the time during confinement.
"Sewing kept me from getting bored and not just sitting in front of the TV. "
And Pat now has another project on her hands.
She added: "I started knitting toys for The Hub on Highfield Road in South Shore for when they can organize events with booths."
Thanks for reading. If you enjoy what we do and are able to support us, a digital subscription costs just £ 1 for your first month. Try us today by clicking here