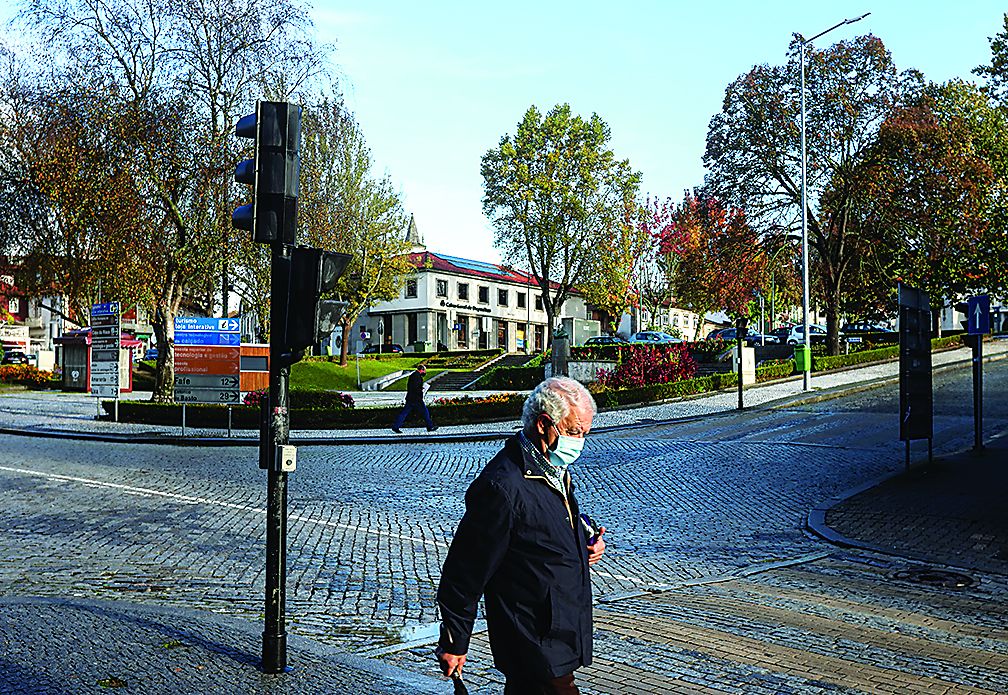 Portugal tackles Covid-19
Portugal returned to a state of calamity on October 14 and has since introduced new measures to slow the spread of Covid-19. More recently, the government announced a ban on movement between municipalities from 00:00 a.m. on October 30 until 6:00 a.m. on November 3 and the mandatory use of the mask in public spaces, which came into force on October 28.
October was a record month for new infections in Portugal, the highest number of new infections (at time of going to press) was recorded on October 28, with 3,960 new cases, more than double any other number recorded between March and September. This further increase could lead to more new restrictions than previously thought, as Prime Minister António Costa calls for "immediate action".
Prohibition of movement between municipalities
The government announced a ban on movement between municipalities from midnight on October 30 until 6 a.m. on November 3. The ban does not apply "to travel for the purposes of professional or similar activities, provided that: a declaration is provided if the travel takes place between municipalities bordering the place of usual residence or in the same agglomeration" or if you are "the bearer of an employer's declaration" if you work in a place other than your place of residence.
The restriction on movement between municipalities does not apply either to health professionals and other workers in health and social assistance establishments, as well as to teaching and non-teaching staff in schools, to civil protection agents. , to the forces and services of security, military, militarized and civilian personnel of the Armed Forces and inspectors of the Food and Economic Security Authority.
It also does not apply to the movement of minors and their accompanying persons to schools, kindergartens and leisure activities, nor to the movement of students to higher education institutions or other schools.
The restriction also does not apply to travel for participation in proceedings before judicial bodies or in acts for which notaries, lawyers, solicitors, clerks and registrars are competent, as well as for presence at public services, provided they are accompanied by proof of their respective programming, departure from mainland national territory and travel by non-resident citizens to proven places of stay.
There are also no restrictions on travel to attend cultural performances, if the travel takes place between the neighboring municipalities of the usual residence or in the same metropolitan area and provided that they have the respective ticket and return to the usual residence.
Thus, only workers who work outside the metropolitan areas of Lisbon and Porto or who do not work in a municipality adjacent to their home must have a declaration signed by their employer.
The land border between Spain and Portugal must remain open, but non-residents must only and exclusively come to Portugal for work, health care and studies if necessary.
Compulsory wearing of a mask in public areas
Parliament approved the compulsory use of masks to access or stay in public spaces and roads from October 28, "whenever the physical distance recommended by health authorities proves impracticable". The measure will be in effect for 70 days and may be renewed.
The rule will apply to anyone over the age of ten, although there are exceptions to the rules for "persons belonging to the same family, when they are not near third parties" or on presentation of " a multipurpose medical certificate. certificate or declaration attesting that a clinical condition does not allow the use of masks. It is also not compulsory to wear a mask when "it is incompatible with the nature of the activities that people do".
The inspection "is the responsibility of the security forces and the municipal police" and not wearing a mask constitutes an offense, punishable by a fine of between € 100 and € 500.
Can we expect more restrictions?
On October 28, the president of the Porto metropolitan area declared that he wanted the government to declare a state of emergency, generalizing the measures to combat Covid-19 "throughout the country" in a "coherent manner and homogeneous ".
"For the moment, it is difficult to defend anything other than the state of emergency. There must be legal and judicial coverage to take the essential steps. This cannot be solved by miraculous measures. Measures in some municipalities are not feasible. We have regional interdependencies and daily movements ", declared Eduardo Vítor Rodrigues
He defended the evolutions of the communication on the Covid-19, recalling that "people are exhausted to have sometimes contradictory information".
"We need more targeted communication, more precise information," he said.
Demand that companies increase the time between entry and exit, that they put pressure on the hours of street shops and shopping centers, and that they close universities and high schools for "at least 15 days" , in order to "remove young people from public transport and the public highway", are some of the measures that the mayor of Gaia considers "urgent".
In Lusa, Eduardo Vítor Rodrigues added the idea of ​​asking sports clubs to suspend training activities for 15 days, because "it is not worth the trouble to close schools and introduce distance education if the parents, children and coaches train together, "he said, adding that he also wants to impose a curfew for certain neighborhoods.
Prime Minister António Costa has scheduled meetings with the parties on Friday October 30 and convened an extraordinary Council of Ministers on Saturday October 31 to define new "immediate actions" to control the Covid-19 pandemic in Portugal.
Given the evolution of the pandemic in Portugal in recent weeks, Minister of Health Marta Temido and Minister of State and of the Presidency, Mariana Vieira da Silva, are already hearing from a number of epidemiologists.
In addition to meetings with the parties represented in Parliament and the extraordinary Council of Ministers, the Minister of State for the Economy and the Digital Transition, Pedro Siza Vieira, listens to the social partners.
Also in the context of the fight against Covid-19, the Prime Minister was to participate Thursday evening, October 29, in an extraordinary European Council by videoconference to seek a coordinated response at European level.
At the time of going to press, these meetings had not yet taken place. For regular updates, please visit our website www.theportugalnews.com