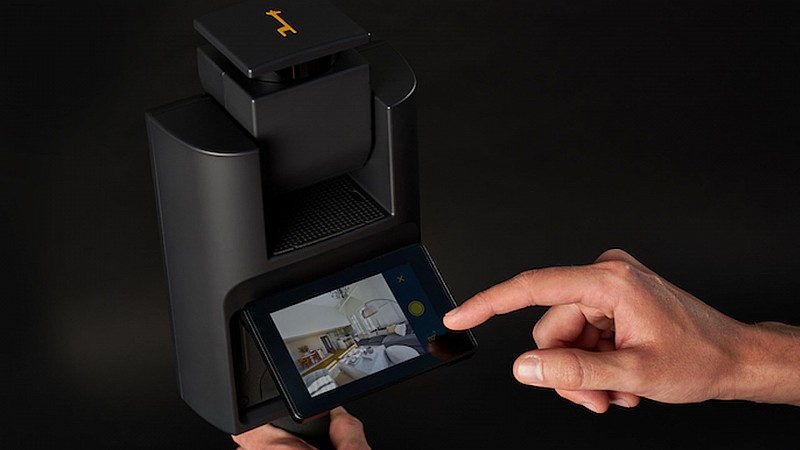 Raising $16m for Manchester tech company Prolific North
Proptech company, Giraffe360, has raised $16 million by launching a "revolutionary" new camera.
The company is behind technology to simplify the process of capturing real estate content.
The Series A fundraiser was led by venture capital firm Founders Fund, which backed Airbnb, Facebook, SpaceX and Spotify.
"Having been involved with a number of PropTech startups such as OpenDoor, we have recognized that some of these advanced tech companies are not seeing their needs met, which means the mass market is definitely not seeing their needs met" , said Delian Asparouhov, director of the Founders Fund.
"Giraffe360 was a no-brainer and is really well suited to meet the needs of the market both hardware and software."
Since its launch in 2016, Giraffe360 has raised $22 million in equity and $9 million in venture capital debt. It operates through 30 companies, with offices in London, Manchester, Riga and Liepaja.
Yesterday it launched its new Giraffe Go Cam, which builds on its existing technology, with 3x faster operating speeds. It also has a four-inch screen, 500 GB of internal memory and fast charging capability.
"The new Giraffe Go Cam and the funding will help guide the transition to more immersive experiences of online properties, as the world takes a more remote approach to properties online," added Giraffe360 CEO Mikus Opelts.
"Since Covid-19, there has been a phenomenal growth in remote working, demand for virtual tours, and the overall growth of greater immersive reality directly from the computer screen. Giraffe360 seeks to facilitate a better understanding of properties for end users and to eliminate the technology gap necessary to do so.
Giraffe360 provides the real estate industry with a platform to produce floor plans, photos and virtual tours on a subscription basis.