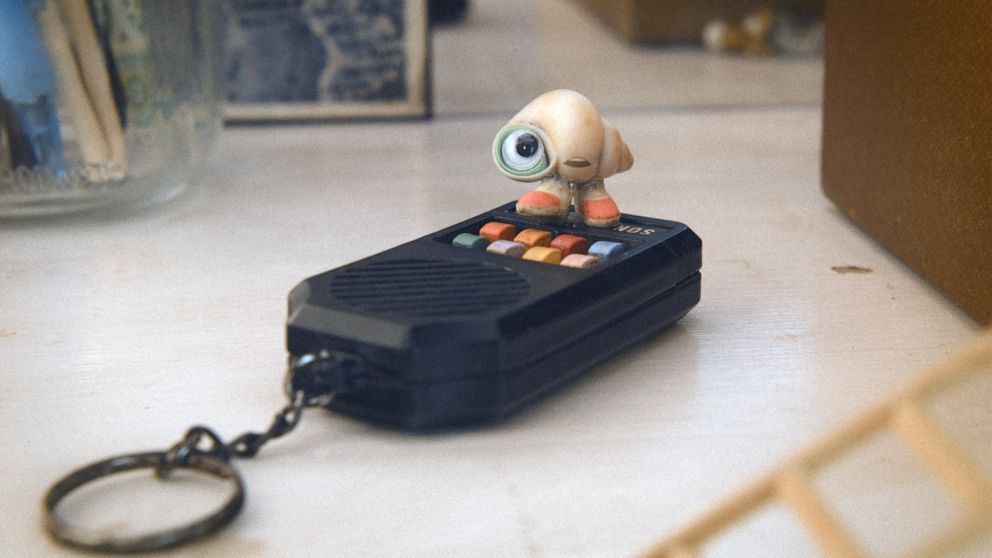 Review: 'Marcel the Shell' is funny and touching with surprises you won't see coming
With all the overhyped scams taking over the multiplex this summer – it's you "Jurassic World" – it's a delight to find that an unassuming animated gem has smashed its way through the hype. He goes by the name "Marcel the Shell with Shoes On" and you should get to know his charming acquaintance before the junk food marketing machine kicks him out of theaters.
This little engine that may have originated as a 2010 animated short designed by actress-comedian Jenny Slate ("Parks and Recreation," "Obvious Child," "Landline") and her now ex-husband Dean Fleischer-Camp. After two short films and two children's books, "Marcel" hits the big screen as a viral sensation who sees the value in keeping it small.
It's because Marcel (indelibly voiced by Slate) is literally a shell. He lives in an Airbnb in Los Angeles with his grandmother, Nana Connie (the always irresistible Isabella Rossellini). It's their human neighbor Dean (Fleischer-Camp), a struggling documentary filmmaker recently separated from his wife, who decides to tell Marcel's story on film.
It sounds simple, but it's deceptive. The screen has never seen a character like Marcel, a hermit crab with two pink shoes, a plastic eye and a desire to be heard even if life sometimes makes him sad. Combining stop-motion animation with live-action sequences, the film integrates Marcel's miniature universe into the chaos of the real world of ours.
Marcel and Connie were once part of a much larger shell community that got lost. Hope for a reunion resurfaces when their favorite TV show, "60 Minutes," sets up an interview with co-host Lesley Stahl that could possibly reunite Marcel's family.
It's a big compliment to mention that you probably have no idea how much laughter and unexpected tears will come after this interview. Fleischer-Camp, Slate and co-writer Nick Paley create something funny, touching and vital with surprises you won't see coming.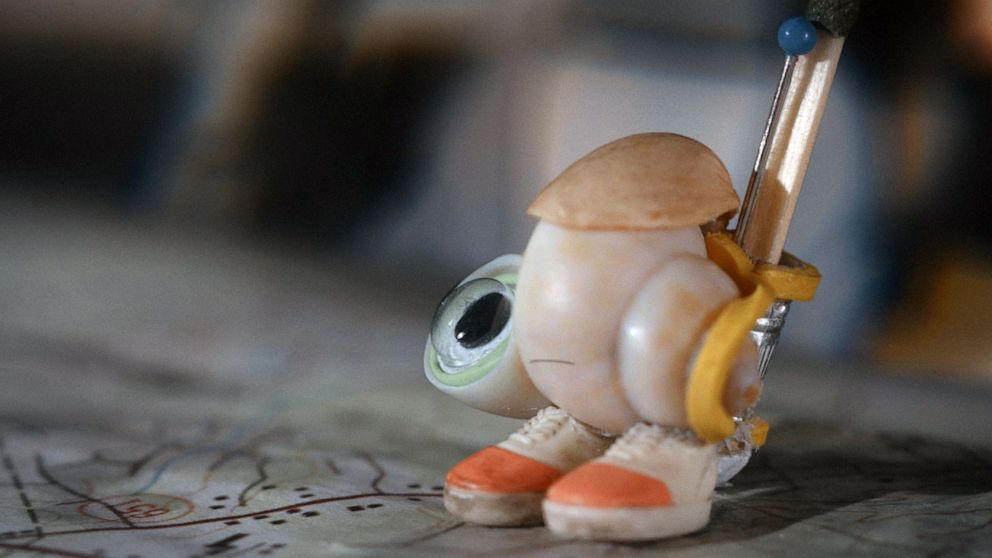 This little miracle of a movie extracts humor from the pleasures of the unexpected by seeing the world from the perspective of a mollusk barely an inch tall. All credit goes to the filmmakers and animators for making us believe the impossible.
"Marcel the Shell with Shoes On" makes way for its hero's fears about his grandmother's fragile health and mental state. This adds to the urgency he feels to rediscover his lost community. Such tenderness is rare in a comedy where one expects to slip into easy laughter.
Not this time. It's a film about the comfort of family and community and the grief you feel in their loss. You don't expect a movie about a seashell that skates across tables to weave through and crash into you. But "Marcel" does the job with fiery and shrewd skill. The result is unique and unforgettable. What are you waiting for?