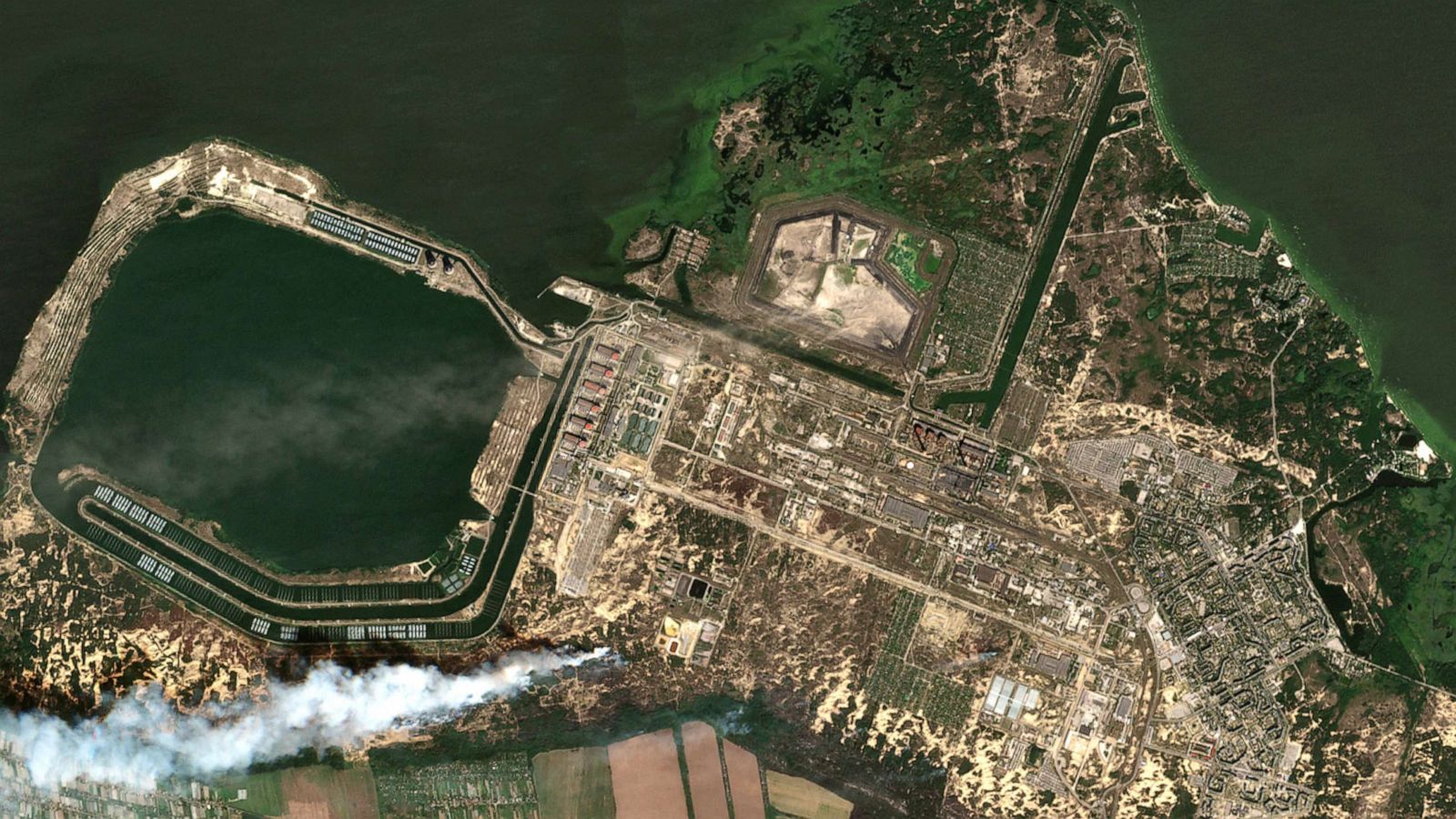 Russia-Ukraine Updates: Russian Missiles Hit Near Nuclear Reactors, Says IAEA Director
All reactors at the Zaporizhzhia nuclear power plant, where shelling is ongoing, have been shut down for the first time in the plant's history, Ukrainian nuclear regulator Energoatom reported.
Zaporizhzhia – Europe's largest nuclear power plant – has six reactors, two of which are active, according to Ukraine's nuclear regulator, Energoatom. At 12:12 p.m. local time, the last operating line feeding the plant was disconnected due to hostilities in the region and as a result, all six reactors were disconnected from the grid for 17 minutes, Energoatom said.
At 12:29 p.m. local time, the overhead line was restored and reactors 5 and 6 resumed operation.
At 2:14 p.m. local time, the overhead line was disconnected again, shutting down reactor no. 6 and leaving only reactor no. 5 running. Work is underway to reconnect No. 6 to the network.
The International Atomic Energy Agency said the temporary closure still shows "the urgent need for an IAEA expert mission to visit the facility".
If external power is lost, there is no active circulation of water cooling the reactor and this could lead to reactor meltdown. However, the plant "remained connected to a 330 kV line from the nearby thermal power plant which can provide emergency power if needed," the IAEA said in a statement. "Following the 750 kV power line cuts, the two operating reactors of ZNPP were disconnected from the power grid and their emergency protection systems were triggered, while all safety systems remained operational. ."
"No information was immediately available on the direct cause of the power cuts," the IAEA said. "The six-reactor ZNPP normally has four external power lines, but three of them were lost earlier in the conflict. The IAEA remains in close contact with Ukraine and will provide updated information as it becomes available. available."
Ukrainian President Volodymyr Zelenskyy warned on Thursday: "The world must understand what a threat this is: if the diesel generators had not ignited, if the automation and our plant personnel had not reacted after the power failure, then we would already be obliged to overcome the consequences of the radiological accident.Russia has put Ukraine and all Europeans in a situation on the verge of a radioactive catastrophe.
He called on the IAEA and other international organizations to act faster, "because every minute Russian troops stay at the nuclear power plant is a risk of a global radioactive disaster."
-ABC News' Christine Theodorou, Fidel Pavlenko and Natalia Shumskaia