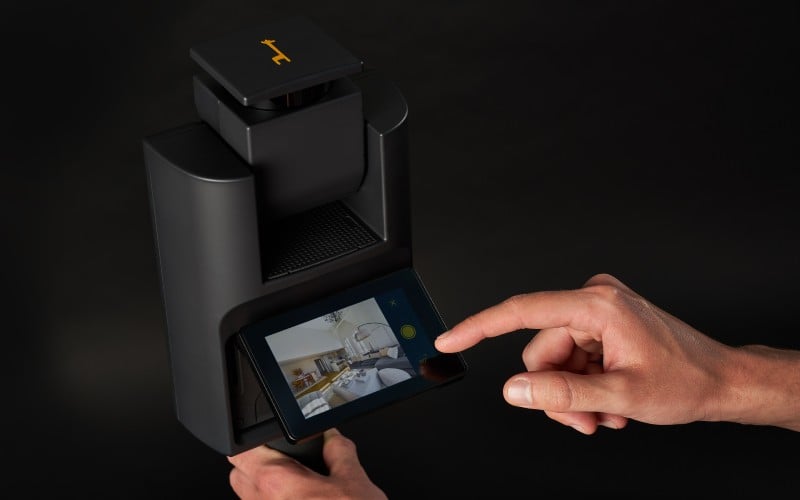 San Francisco VC Big Name Backs PropTech Startup Giraffe360
PropTechInvestment
PropTech startup Giraffe360 has raised over £13m in Series A investments.
The London-based company has developed a camera that allows real estate professionals to create high-quality photographs, floor plans and virtual tours with ease.
San Francisco-based venture capital firm Founders Fund – whose portfolio includes names including Airbnb, Facebook, Spotify and SpaceX – led the funding round.
"Having been involved with a number of PropTech startups such as OpenDoor, we have recognized that some of these advanced tech companies are not seeing their needs met, which means the mass market is definitely not meeting their needs," said Delian Asparouhov, director of the Founders Fund.
"Giraffe360 was a no-brainer and is really well suited to meet the needs of the market both hardware and software."
Other venture capital firms that participated in the latest round include existing investors LAUNCHub Ventures, Hoxton Ventures, HCVC (Hardware Club) and Change Ventures.
Alongside the latest capital raise, Giraffe360 secured an additional $6 million in long-term loans from London-based venture debt provider Columbia Lake Partners.
Giraffe360 CEO Mikus Opelts said, "We are very pleased to partner with Founders Fund. It is one of the strongest brands in the venture capital industry, with a solid track record in supporting category-defining companies.
"The new Giraffe Go Cam and the funding will help guide the transition to more immersive online property experiences, as the world takes a more remote approach to properties online.
"Since COVID-19, there has been phenomenal growth in remote working, demand for virtual tours, and overall growth in greater immersive reality directly from the computer screen.
"Giraffe360 seeks to facilitate a better understanding of properties for end users and to eliminate the technology gap necessary to do so."