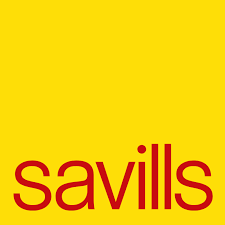 Savills concerned about new 'one size fits all' short-term rental licensing scheme – Property Industry Eye
Savills expressed concern about the "one size fits all" nature of the short-term licensing legislation being introduced in Scotland.
Last week, the Scottish Parliament voted in favor of developing a licensing system for the short-term accommodation sector. This legislation will require all such rental properties in Scotland to be licensed by their local authority.
Existing hosts and operators will have until April 1, 2023 to apply for a license for properties they operate for short-term rentals. All short-term rentals in Scotland will need to be cleared by July 1, 2024.
The licenses will last for three years with fees set by local authorities. The average indicative fee set by the government to date is estimated to be between £214 and £426 to cover a three year licence. Draft advice can be found here.
Parliament also voted to pass planning control area regulations, allowing local authorities to designate key hotspots as 'short-term rental control areas' where a permit to building will be required for short-term let properties, following a pilot project in the City of Edinburgh. It is now extended to the national level to allow all local authorities to implement it if they wish.
Adam Davies, tourism and leisure specialist for Savills Scotland, said: 'A major concern of interested parties has been the 'one size fits all' nature of the legislation, which would apply whether you owned a glamping pod, a castle or an Airbnb city apartment. If you're staying in one of Edinburgh's apartments, you can salute the effort to manage visitor numbers in a concentrated space. However, others will worry that the regulations in their proposed form will restrict the growth of tourism, especially in rural areas where a thriving sector is essential to fragile economies.
"In any event, the need for legislation underlines the huge success of the Scottish tourism sector in terms of growth and we expect the upward trend to continue: the number of people across the UK choosing to "staying" in holiday hotspots in Scotland has increased during the pandemic and, with the easing of travel restrictions, the return of overseas visitors will further boost the sector.
"Many property owners in rural and urban areas of Scotland are hoping to benefit from the resulting sustained demand by either continuing to let their property as holiday accommodation or entering the market for the first time. We advise them to start the process of securing the required licenses or permissions early. Local authorities may struggle to process a rush of short-term rental applications required before the April 1, 2023 deadline, which could delay landlords' future ability to promote their properties as vacation rentals.