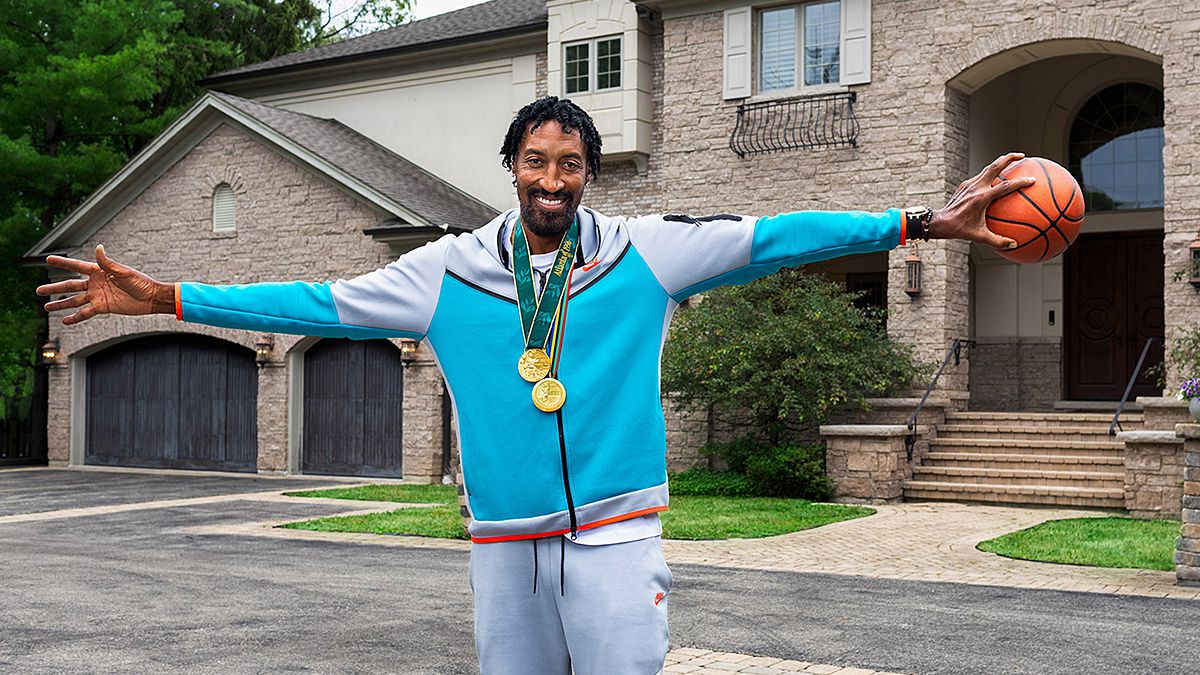 Scottie Pippen to rent house for $ 92 / night during Olympics
If you want to experience the lifestyle of a true basketball legend, you may never have a better opportunity than the one currently offered by Scottie Pippen.
The former Chicago Bulls star, who was part of America's biggest international team, is marking this summer's Tokyo Games by giving a handful of lucky guests the chance to "have fun" at home in an Olympic-themed experience.
Three overnight stays in Pippen's mansion
Via Airbnb, Pippen sells three overnight stays at his Chicago mansion for the unbeatable price of just $ 92 / night – an amount that is a nod to the gold medal he won with the Dream Team in Barcelona 29 years ago.
Groups of up to four will be able to stay overnight in the luxurious 55-year-old house August 2, 4 and 6. Reservations open on July 22.
Pippen sells overnight stays at his Chicago mansion.
You will have access to Scottie Pippen's basketball court.
Pippen: "Lounging in my personal movie theater and watching the Olympics".
Among the other luxury amenities on offer is the Pippen Sauna.
Guests greeted virtually by Pippen himself
The six-time NBA champion personally greet guests via video link, tell them about their experiences at the Olympic Games and inviting them to discover a mansion which is a real basketball museum.
"When you enter my home you enter the history of sport,"Pippen says," Find Olympic memorabilia from my time as an American Olympian, as well as items from Team USA's 2020 medal rack collection that you can take home! "
Each stay also includes:
Access to the mansion indoor basketball court
The chance of enjoy Pippen's home theater and watch the Olympics
The opportunity to relax outside by the pool, "with an outdoor TV"
Access to Pippen's arcade room and sauna
The chance to taste some of Pippen's 'favorite pre-game foods'