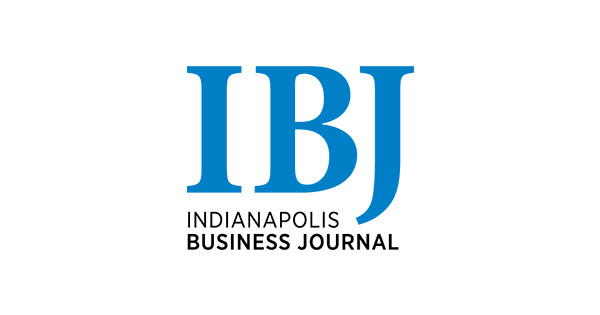 Serial Entrepreneur Wechsler Launches Tech Startup Spokenote – Indianapolis Business Journal
Spokenote, the Fishers-based startup run by serial entrepreneur John Wechsler, offers a high-tech update to the humble handwritten note.
The company, which has its official public launch today, offers QR codes that users can scan with their cellphones, allowing them to easily record video messages that they can then share with others via stickers. Recipients can then access the videos by using their phone to scan the black-and-white bulk QR codes printed on the stickers.
"Think of it as the digital equivalent of the sticky note," Wechsler said.
Wechsler said the idea for Spokenote came about after talking with a friend who wanted a way to send video to his brother who was serving in the military overseas. Wechsler said he searched but found no existing product that would do what his friend envisioned. So Wechsler made a quick prototype and showed it to his friend, who gave Wechsler his blessing to go ahead with the idea.
By last fall, Wechsler was convinced the concept was useful enough to be commercially viable. "Everyone I told this story to immediately came up with a use case. … That's when I decided to seriously start a business around it.
Wechsler is the founder of two Fishers-based organizations: coworking space Launch Fishers and the Indiana IoT Lab, which supports entrepreneurship around internet-connected devices, or "the Internet of Things."
In April, Wechsler announced that he planned to step down as CEO of both organizations to focus on entrepreneurial pursuits he did not name at the time.
Wechsler said he and his nine-person team have already found more than 150 ways to use Spokenote. Among them: loved ones could record a personal greeting to include in a birthday card or gift; Airbnb hosts could create how-to videos that show guests how to operate kitchen appliances; or hospital staff could send patients home with videos detailing home care procedures.
Wechsler said he's confident more applications will emerge as more people start using the product. "We're pretty sure we haven't even found the killer app yet."
Seed funding for the company came from Wechsler and his four co-founders. Another round of funding came from angel investors. Wechsler said the company plans to do another fundraiser later this year.
Wechsler said he's been encouraged by Spokenote's popularity so far. Through friends of friends connections, the company signed up as a sponsor of the National Academy of Motion Picture Arts and Sciences. This earned the company its first product, Spokenote sticker packs of 10, placed in the loot bags for the Daytime Emmy Awards show, which will air live Friday night from the Pasadena Civic Auditorium in California. Participants in the rewards program will receive free Spokenote 10-packs, among other goodies.
Getting the product into the hands of so many potential customers in this way could pay off, Wechsler believes. "We hope that some of the people who see this will spread – or at least we will plant the seed."
Currently, Spokenote is available for sale on company websiteon www.amazon.com and at several local independent retailers. Wechsler said Spokenote is working with a manufacturer representative who is helping the company gain traction with major retailers, though no retail deal has yet been signed.
Spokenote will also be part of this week's Spark!Fishers, a community event in Fishers that started Tuesday and will continue through Saturday. Attendees at the event's auto show, for example, received Spokenote products so they could create and share video messages about their vehicles.
Fishers Mayor Scott Fadness said the city has already considered other ways to use Spokenote in the future. "It's such a simple concept, but it has so many powerful applications."
Fadness said the city is in talks about financial incentives for Spokenote, though no offers have been extended yet.