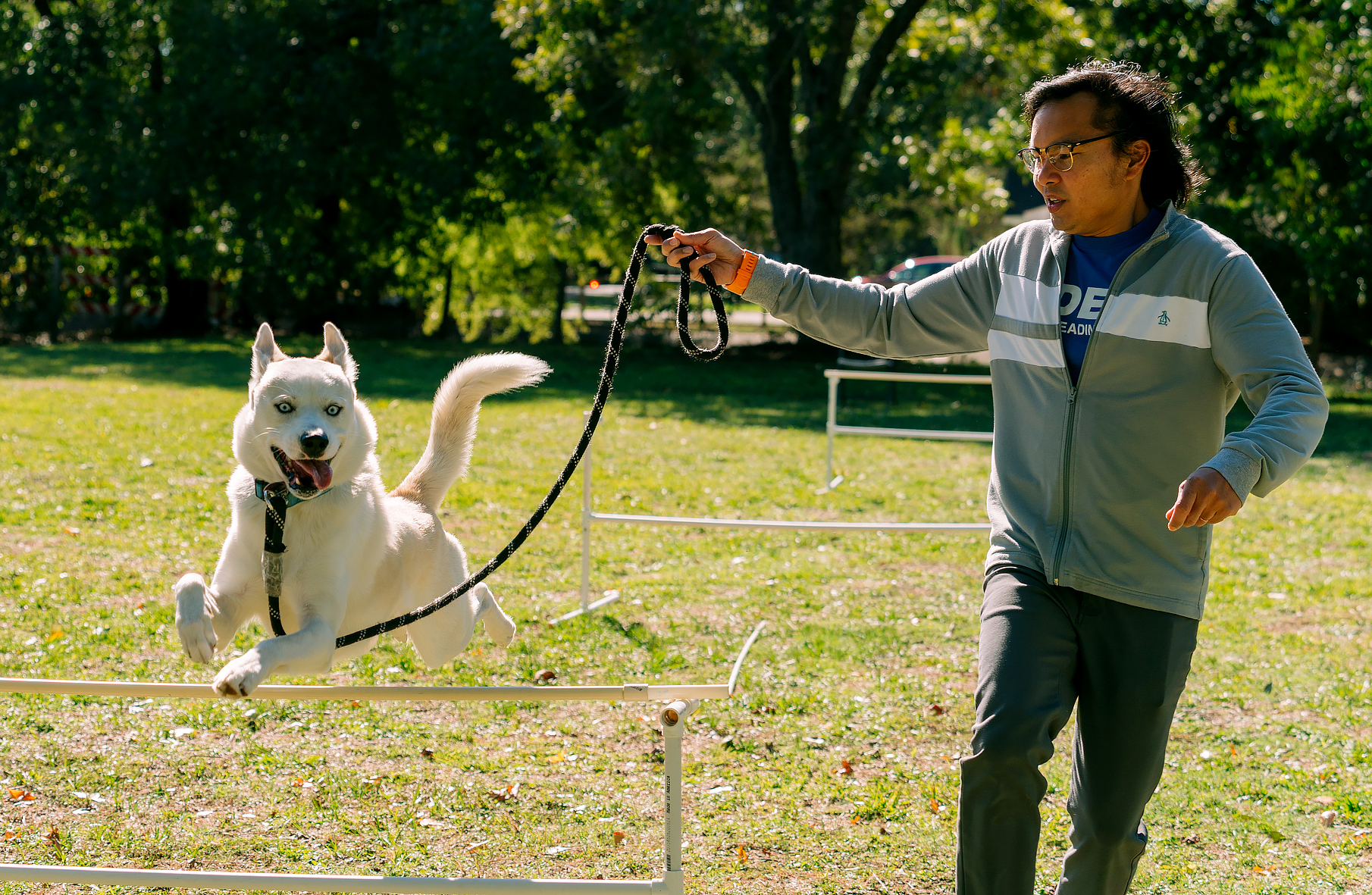 Sniffspot, the Airbnb of dog parks, is expanding in Houston
When a Houston couple gave their son a pup named Buttercup for his birthday two years ago, they were glad the husky-boxer mix would make a great cuddly companion. The only problem? Buttercup's strength outweighed his delicate name.
"Every time we brought 'Cup Cup' to the park or tried to walk him, it was so difficult because the husky in him is so strong he can pull us," said Tez Reventar, 41. So instead of going to the dog park, the Reventars let Cupcakes roam their 1.2-acre property in Spring Branch. They knew, however, that not all dogs had that kind of luxury.