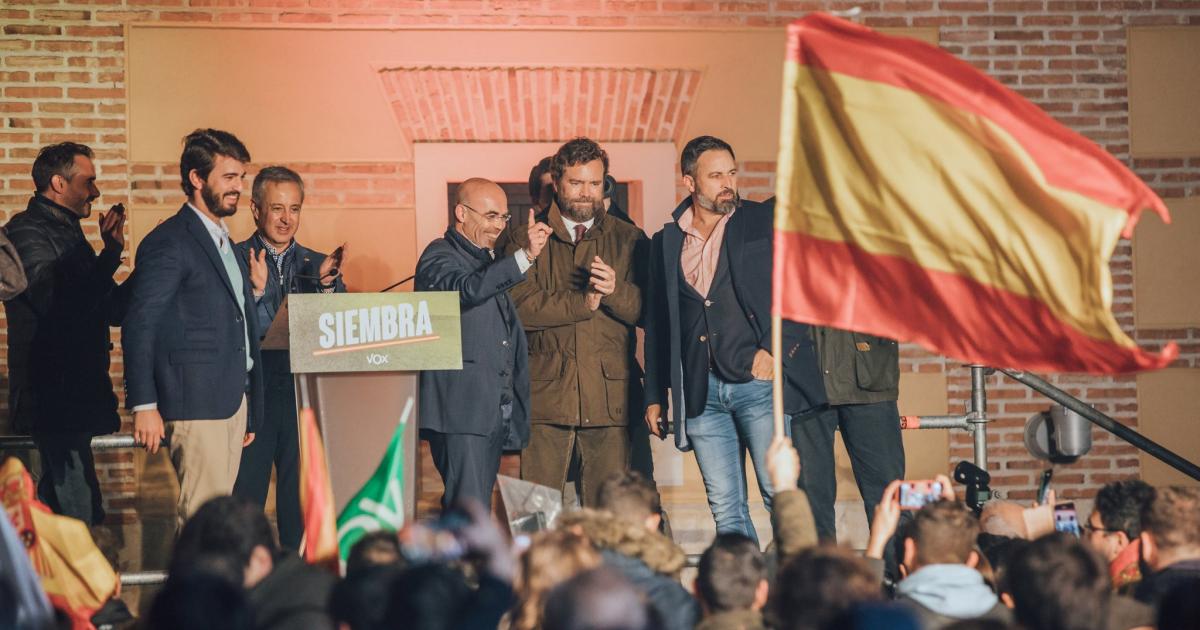 Spain's far-right set to win regional government posts for first time
Spain's far-right set to win regional government posts for first time
This is the only possible way for the centrist PP to form a ruling coalition in Castile and Leon
The region of Castile and Leon (Spain) organized its regional elections on Sunday February 13 and the results are in. The far-right Vox party reached record numbers in the poll, making it the third strongest in the country's largest region.
The winner is the centre-right People's Party (PP), which won 31 seats in the local parliament, but this will not be enough to form a single government. To secure an outright majority, 41 seats are needed and Vox can add 13 to push a strongly right-leaning coalition over the threshold.
Push into the mainstream of politics
Dissatisfaction with the rural exodus, failing demographics, gloomy economic prospects caused many inhabitants of this region to turn to the extreme right, giving Vox their best performance to date.
The Socialists of the PSOE won 28 seats, with more than 99% of the votes counted.
The far-left Unidas Podemos party lost seats and votes and did not even come close to forming a majority with the "España Vacía" (Empty Spain) parties – a reference to the vast unpopulated areas of central Spain).
In a victorious speech, Vox leader Santiago Abascal said that to support the PP, his party's candidate Juan García-Gallardo should be named vice-president of the regional government.
"Vox has the right and the duty to form a government in Castile and LeonAbascal told his supporters after the election results.
So far, Vox has supported PP-led administrations from the periphery, but if Alfonso Fernández Mañueco, leader of the PP in Castile and Leon, agrees, it would be the first time Vox has held ministerial posts in a regional executive.
Voter turnout in the region was 63.4%, slightly lower than previous elections in 2019.