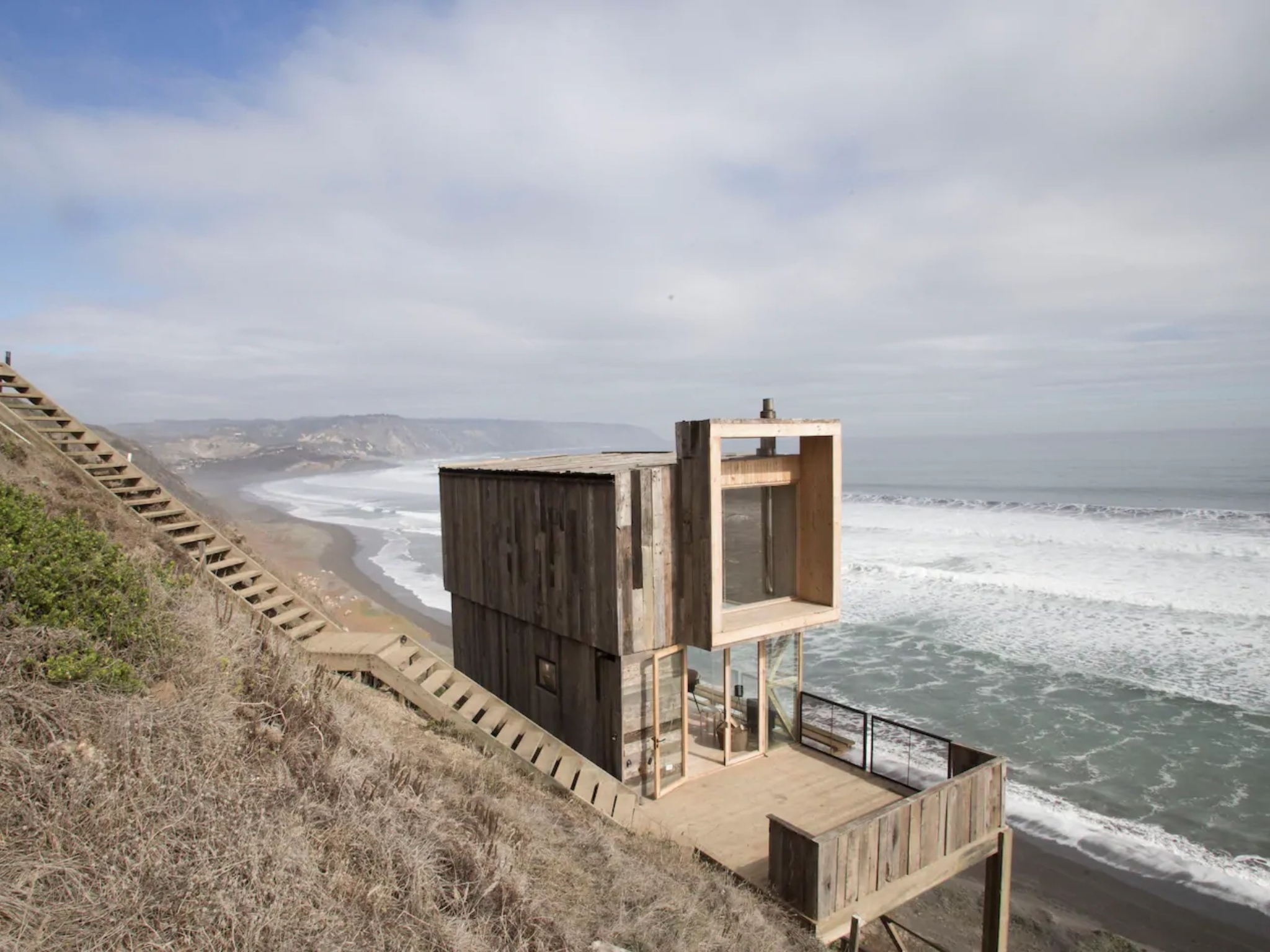 Stay at this super stylish Airbnb on stilts at the end of the world
Want to get away from it all this summer? If avoiding the tourists and being good on your own sounds like your kind of getaway, you should head to La Tagua. This cabin, built on stilts by the ocean, is seriously secluded. Oh, and it's really really stylish too.
The Airbnb is in the seaside town of Navidad, Chile. Its dizzying (but very streamlined) exterior is reflected in the light wood and minimal furnishings inside. There's a simplistic dining room, a chic kitchen, and a linen-clad bedroom. But the real thrill is the surroundings – head out to the balcony and you can take in sweeping ocean vistas. Expect to see many sea lions.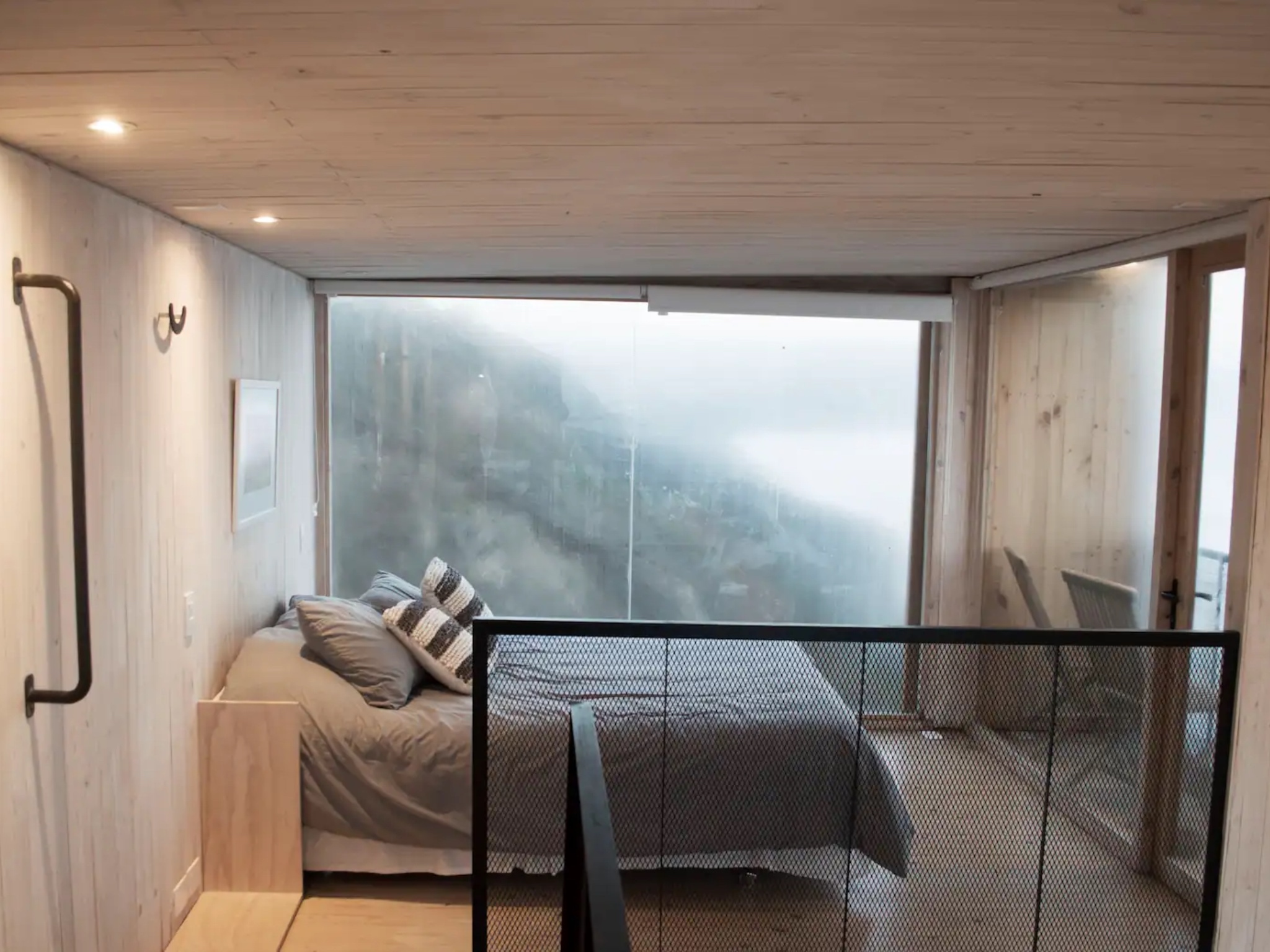 Unsurprisingly, the cabin has won numerous awards. The Santiago architects who designed La Tagua were inspired by the landscape of the region, so it is built with pine and oak. And the name comes from a local bird species. Best of all, it's now available on Airbnb, so if you're looking for a retreat, you should get a reservation. Learn more about the official list.
Looking for more places to stay? Sleep surrounded by a million bees at this surreal (and slightly spooky) Airbnb.
More: These are officially Airbnb's top destinations for 2022.