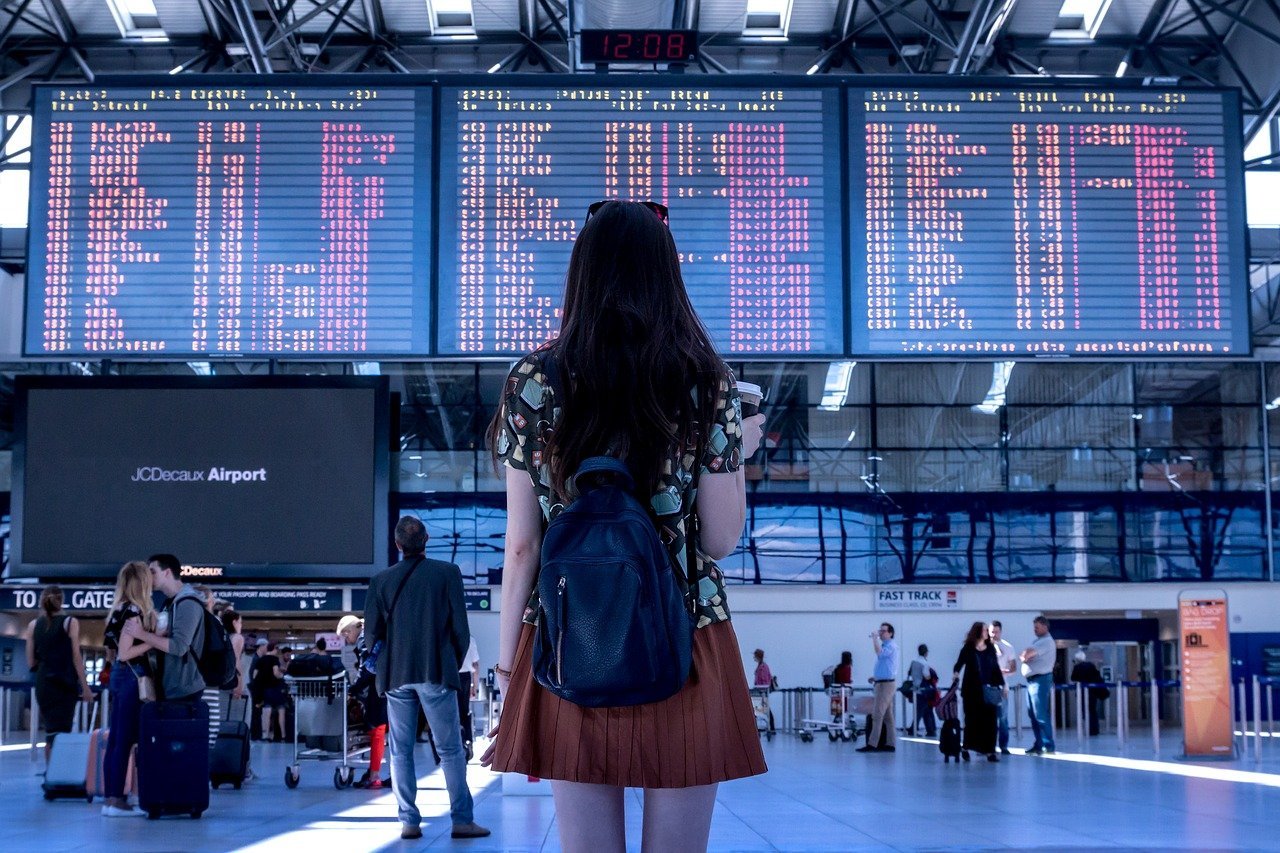 Strong summer demand not enough to help travel stocks recover from pandemic
Airbnb Inc (NASDAQ:ABNB) and Booking Inc (NASDAQ:BKNG) released their second quarter results this week as strong travel demand continues. Expedia (NASDAQ:EXPE) is due to report second-quarter results today after hours.
Airbnb Fighting Cancellations
Airbnb shares fell on Wednesday even as the company reported better-than-expected earnings per share (EPS) in the second quarter. Although shares of ABNB initially fell 10% following the results, earlier losses have been pared to push the stock into green territory on a weekly basis.
Q2 2022 Hedge Fund Letters, Talks & More
Trident Fund LP July 2022 Performance Update
Trident Fund LP performance update for the month ended July 2022. Q2 2022 hedge fund letters, conferences and more
Airbnb reported Q2 EPS of $0.56, beating consensus estimates of $0.43, according to Refinitiv. Net profit totaled $379 million in the three-month period, compared to a loss of $68 million in the same period last year.
Revenue was $2.10 billion, up 58% year over year, but just below estimates of $2.11 billion. Despite being Airbnb's second most profitable quarter ever, the company's revenue still grew at a slower pace than a year ago, when it grew 70% .
Airbnb said its cost-cutting efforts helped the company weather the coronavirus pandemic and it adapted its business as travel demand continued to recover.
"We saw high cancellations at the end of the quarter compared to our forecast," said Airbnb CFO Dave Stephenson. "We believe some of the high cancellations were related to flight cancellations around the world, but it was primarily in North America towards the end of the second quarter of 2022."
Airbnb's free cash flow fell quarter over quarter, which is likely one of the reasons for its share price drop.
The company reported more than 103 million nights and experiences booked in the second quarter, its highest quarterly number on record, though it still fell short of consensus estimates of 106.4 million.
Airbnb reported gross booking value (GBV) of $17 billion, up 27% year-over-year, down from the 67% growth the company reported in the prior quarter.
Looking ahead, Airbnb said it expects to post record third-quarter revenue amid headwinds from currency swings, particularly the strengthening dollar against the euro. The San Francisco, Calif.-based company said it expects revenue in the range of $2.78 billion and $2.88 billion in the third quarter, beating consensus estimates by 2. $77 billion.
Meanwhile, travel agency Booking Holdings reported better-than-expected second-quarter bookings and provided a record revenue forecast for the current quarter, suggesting a sharp rebound in travel demand this summer.
The company reported a total of $34.55 billion in gross bookings, beating the consensus projection of $32.8 billion. Total sales came in at $4.29 billion, nearly double the year-ago quarter, but still below analysts' expectations of $4.33 billion.
"Looking ahead, we expect record third quarter revenue and are very busy working with our customers and partners to help enable an extremely busy summer travel season," said said CEO Glenn Fogel.
Booking shares initially increased by 5% in after hours trading Wednesday before the market pared all of its gains and sent stocks into the red. The pivot in the direction of the price action came after management shared not-so-positive updates on revenue growth regarding this quarter. According to Booking, revenue growth slowed in July.
Airbnb, Booking and Expedia are gearing up for one of the hottest summer vacations ever after two difficult years of a coronavirus pandemic that led to travel restrictions around the world.
Although the rebound in travel demand is noticeable, the outlook for the travel market for the rest of the year raises some concerns. After struggling with coronavirus-induced travel restrictions for two years, the travel industry is now facing runaway fuel costs due to record inflation and war in Ukraine.
Additionally, the strengthening dollar is also weighing on the industry, as it appreciated against almost all major currencies, just as travel demand peaked.
Another indicator that travel demand is gaining momentum is Visa's recent financial results, which noted a 28% increase in cross-border payments. The hospitality industry is also seeing growth, with Hilton Worldwide Holdings raising its full-year guidance.
Yet online travel agency stocks remain in the red this year, with Booking, Expedia and Airbnb all down 18%, 42% and 31%, respectively.
Marriott confirms strong demand
Hotel and residential operator Marriott International said travel demand remained strong and there were no major concerns even as travelers faced soaring costs due to fears of inflation and recession. .
"We don't see any signs of a decline in demand at this point," said Marriott Chief Financial Officer Leeny Oberg. "People want to go out and travel."
She added that US residents are booking leisure trips after spending years at home due to restrictions. Oberg said companies are also booking vacations and trips to re-establish in-person connections between remote employees or meet with important clients.
Marriott reported a surge in revenue of 70% to $5.34 billion in the second quarter, beating analysts' estimates of $4.92 billion. The company's financial report highlights the fact that Americans spend a lot on travel and services, with revenues from other travel and hospitality companies showing similar trends.
Marriott also reported global occupancy of nearly 68%, just 7% below pre-pandemic levels. The US hospitality giant continued to raise prices, raising global average daily room rates for the quarter by 7% from pre-pandemic figures.
CEO Tony Capuano said travel to major cities has also picked up from the start of the year, with Marriott hotels in Washington, D.C., San Francisco, Los Angeles and New York seeing occupancy rates in the second quarter. between 76% and 86%.
Capuano added that demand for the company's hotel rooms also flourished across all of its customer segments after the majority of countries eased travel restrictions in the last quarter. Various aspects of driving were also affected, ranging from skyrocketing gasoline pricesrental vehicles, and even car insurance policies.
Conclusion
Airbnb reported record second-quarter revenue and earnings, but its shares still fell in response to earnings as forecasts for nights and experiences booked for the third quarter missed estimates.
Still, Airbnb shares managed to rally as investors remained focused on demand. Similarly, booking shares are down after the results of negative comments on July's revenue growth.
Be smarter about Crypto and Macro. Receive the 5-minute newsletter that keeps investors informed. Financing in five minutes is an independently curated newsletter covering the latest and greatest trends in the crypto, macro and global markets.
Updated