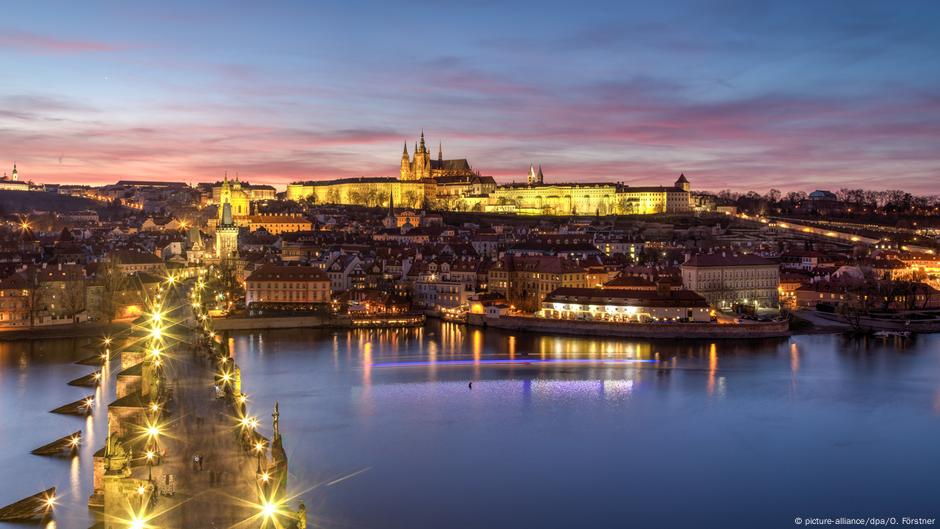 Surtourism in Prague: ideas for the post-coronavirus era? | DW Travel | DW
Where just a year ago tens of thousands of people crossed the Vltava River every day, this summer is very relaxed. It is mainly locals and Czech tourists who stroll across the picturesque Charles Bridge in the heart of Prague.
Foreign guests mostly stay away due to the COVID-19 pandemic.
In the meantime, the city has adapted to the situation. Hotels, restaurants and pubs have lowered their prices. Suddenly notice boards and billboards are showing Czech instead of English. Even apartments in prime locations, which were previously rented at high prices to foreign tourists through Airbnb, are now affordable again for Prague residents.
Souvenir shops have pushed stores out of the old town
Nevertheless, Prague looks like an abandoned Disneyland, explains Janek Rubes. Over the years, the whole city center has adapted to tourists. Now no one needs the countless souvenir shops and exchange offices that have completely replaced stores for the daily needs of residents.
Rubes is a journalist and runs the YouTube Channel "Honest Guide", on which he presents his hometown to an audience of millions, beyond the typical sites." The situation before the coronavirus was unbearable, "Rubes told DW." You felt strange, like you didn't you no longer belong to this city. It was clear that something had to be done. "
What could be different after COVID-19?
Over 8 million tourists visited Prague in 2019, most of them gathered on one street, the so-called Royal Route, which leads from the Old Town across Charles Bridge to Prague Castle . The neighborhood crossed by the approximately 2.5 kilometers (1.5 miles) trail has a population of only 30,000.
Even if this is not the case during the pandemic, such as in Amsterdam, Venice or Dubrovnik, Prague also has a problem of "overtourism".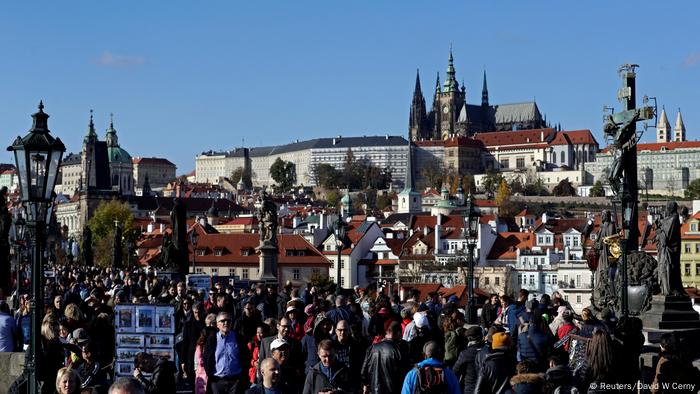 Charles Bridge tourist hotspot in November 2019
The city government now wants to act and prepare Prague for the future. "During the COVID pandemic, we have been working to improve the framework conditions for tourism in Prague," Prague mayor Zdenek Hrib told DW. The city has closed fraudulent exchange offices and other tourist traps, he explains. They had been a "shame for Prague".
They also published a set of rules and regulations for cafes. In the future, they should move their outdoor activities to the side streets of the Royal Route, if possible. This is meant to disperse the flow of tourists a bit, Hrib explains.
In addition, in the future, targeted events held outside the city center and off-season should get more promotion.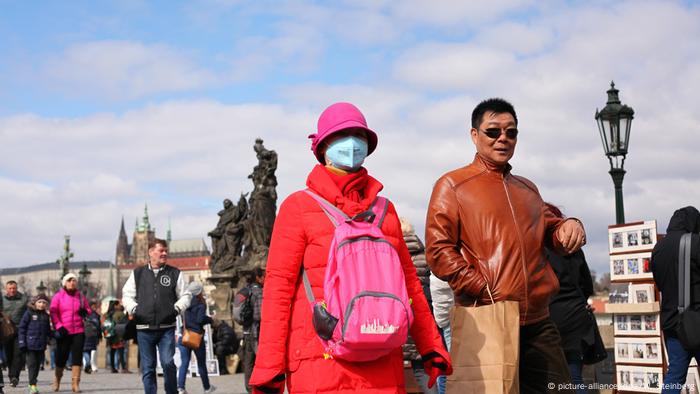 Lots of space to stroll: Charles Bridge in spring 2020
Prague has for some time taken action against endemic party tourism. In March 2019, the city even appointed a "night mayor" for this purpose, to ensure that residents around pubs and clubs can sleep in peace.
Posters throughout the city ask tourists to be quiet in the streets at night. Anyone who does not comply is subject to a fine of up to € 400 ($ 475). Stricter measures are also being taken to curb events such as pub crawls. The participating bars must now expect more stringent regulations and controls.
Just cosmetic exercise?
Other cities suffering from overtourism have adopted similar measures. However, even before the COVID crisis, it became clear that most of them were more cosmetic fixes than sweeping reforms. The trend is clear: Global tourism will continue to grow, even though the coronavirus pandemic has temporarily caused great damage to the industry.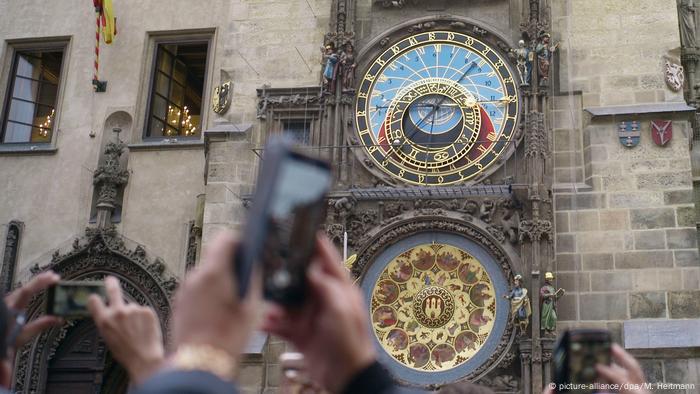 Popular Photo Subject: The Astronomical Clock at Prague Town Hall
Miroslav Roncak has been working in the tourism sector for over 25 years and is studying the subject of overtourism at the University of Olomouc. "The measures of the municipal government are interesting and could make tourism in Prague more sustainable," he told DW. However, they must also be strictly enforced.
For a long time, the city had focused only on the money that tourists bring to Prague, without considering the consequences. It's slowly changing, said Roncak. But unlike cities like Vienna Where Copenhagen, Prague does not yet have a clear vision for more sustainable tourism.
Step by step against mass tourism
For the mayor of Prague Zdenek Hrib, the key lies in the regulation of accommodation for tourists. "We need to tackle the Airbnb problem first, otherwise we have no control over the number of tourists coming to Prague," he says.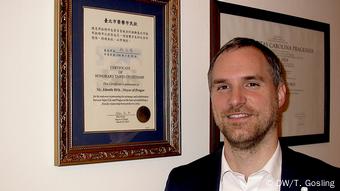 Prague Mayor Zdenek Hrib Cannot Take Action Against Airbnb Without Parliament's Approval
Hrib has now submitted a bill to the Czech parliament that would allow him to restrict rentals through platforms like Airbnb. Entire apartments cannot be rented at all, but only rooms in apartments where the owner himself lives.
Thus, barely 80% of more than 13,000 apartments, which Airbnb alone offers in Prague, would no longer be authorized to be offered via the Internet portal. The measure could potentially make renting apartments in Prague to locals more lucrative than short-term rentals to foreign tourists.
Tourism researcher Miroslav Roncak also considers it important to regulate Airbnb and similar platforms. However, that alone would not solve the city's overcrowding. The only way out is a holistic solution, he says. "All the players must develop a common strategy," says Roncak. Hotel and restaurant owners, municipal government, city planners and residents of Prague must all be involved in this process. "The problem is they all have different interests," says Roncak.
Drastic measures to combat mass tourism are therefore unlikely to be taken in the future, neither in Prague nor in other cities affected by overtourism. Rather, it is an ongoing process, says Miroslav Roncak: "If all the actors involved are mobilized, it would be possible to find a long-term solution, step by step.
Adapted by: Susan Bonney-Cox