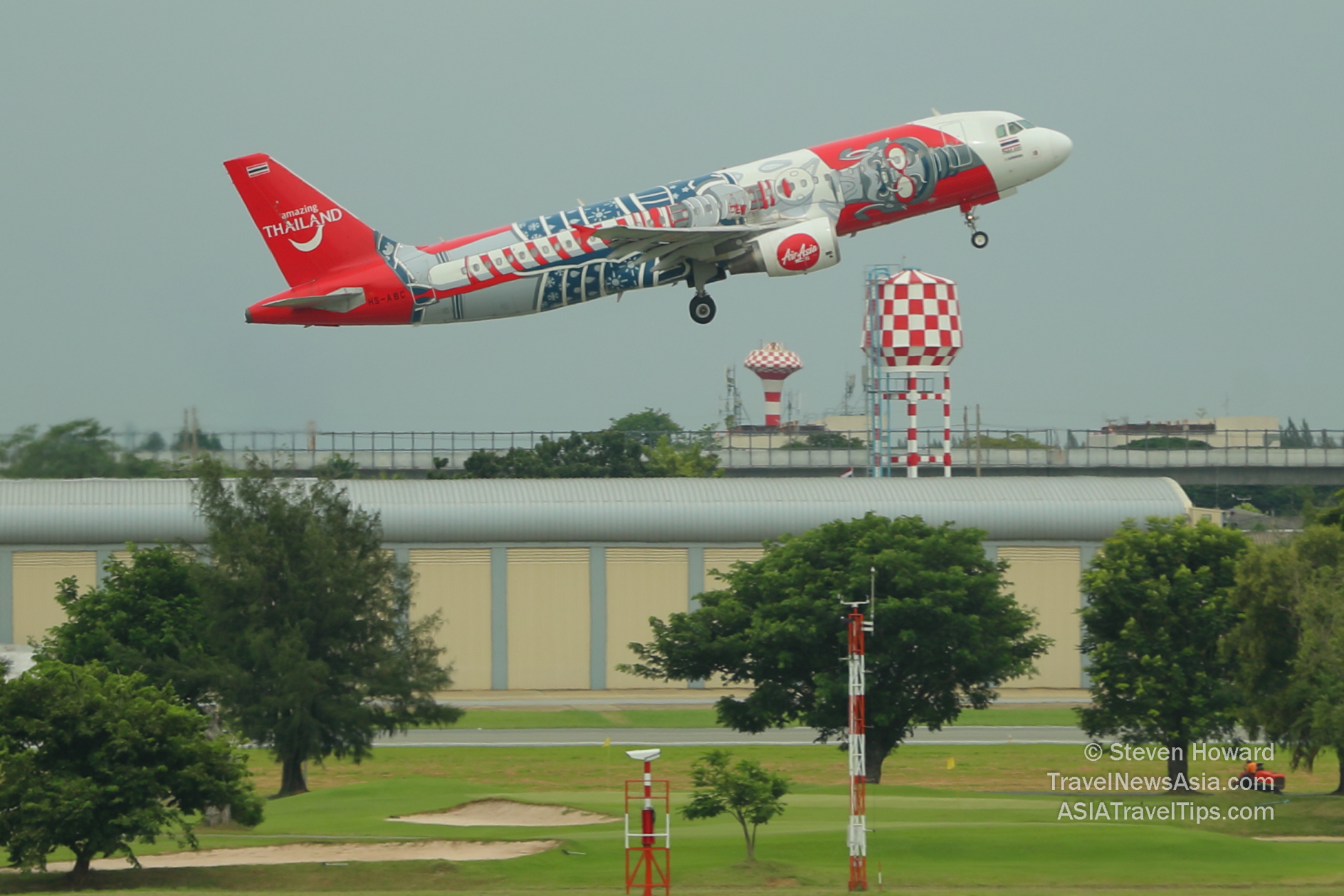 Thai AirAsia launches two new ancillary services
(Jan 24, 2022)
Thai AirAsia has launched two new ancillary services.
Xtra Carry-on offers passengers up to 14kg of hand luggage compared to the usual 7kg, while Xpress Baggage is available at major terminal destinations for those who wish to have their luggage delivered among the first to be collected luggages.
Thai AirAsia A320 in stunning Thai livery. Photo by Steven Howard from TravelNewsAsia.com
Both options are available now for booking with flights on the airasia super app.
Mr. Santisuk Klongchaiya, Managing Director of AirAsia Thailand, said, "We are an airline that is constantly evolving based on consumer demand. These new services for 2022 are designed for customers who value convenience and speed when it comes to bringing extra baggage on board or retrieving checked baggage on a priority basis upon disembarkation. They were introduced as a result of AirAsia customer survey responses gathered over the past few years.
Previously, travelers were entitled to two pieces of hand luggage with a combined weight not exceeding 7 kg free of charge. With Xtra Carry-on, each piece of luggage can now weigh a maximum of 7 kg for a total of 14 kg. Service may be limited on some flights due to in-flight weight restrictions.