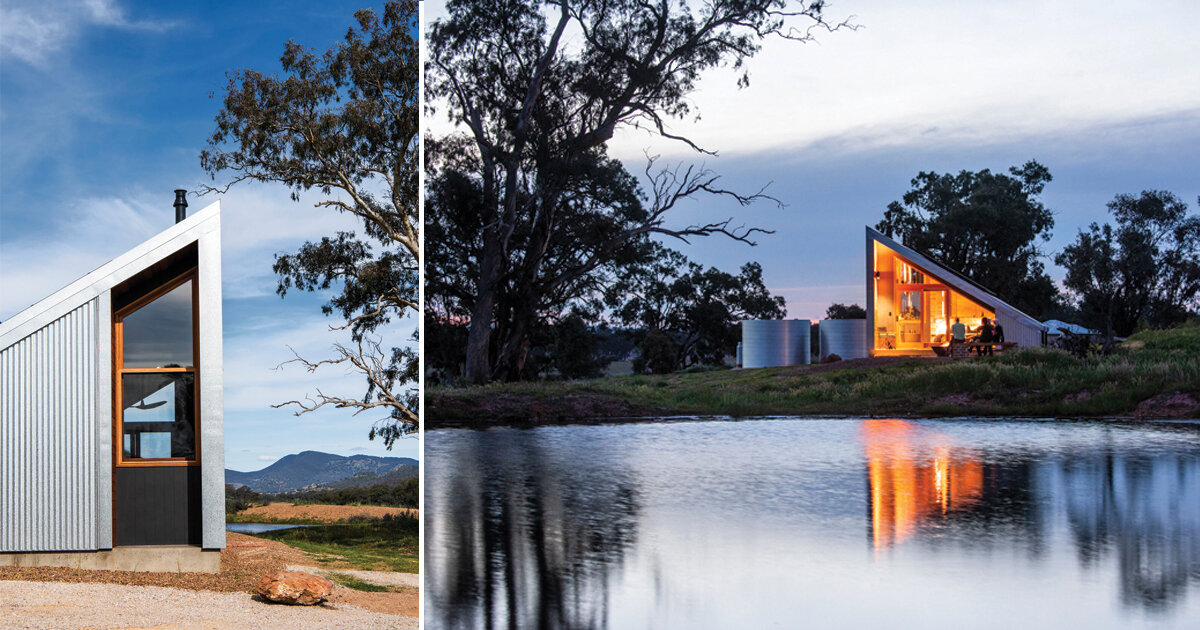 the gawthorne hut by cameron anderson architects is a unique off-grid hut that sits on lavender fields
Completely integrated into its farming environment, the Gawthorne Hut by Cameron anderson Architects is a unique off-grid hut that sits on lavender fields and beef producing farmland on the outskirts of Mudgee, NSW, Australia. designed to keep the farm profitable and stay with the family for future generations, this 40m² house is available for rent on airbnb.
all pictures from Creative amber
design by based in australia cameron anderson architects imitates existing hay sheds and blends in perfectly with the landscape. the roof has a 30 ° slope and north-facing solar panels, supplying the farm with electricity. the small cabin faces north, where the larger solar energy can be stored and reused, making it sustainable and off-grid. conversely, windows and doors are located to the south to provide natural ventilation on hot days and more secure insulation on cooler nights.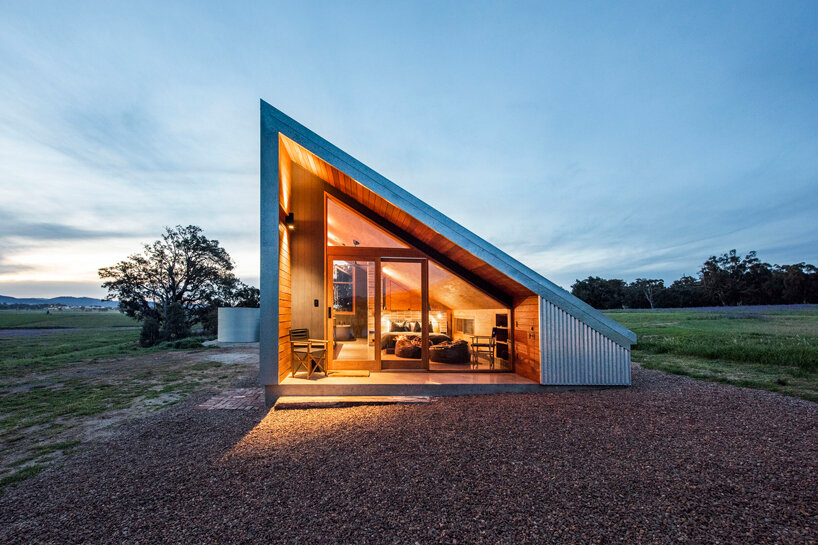 cameron anderson architects used pre-existing and surrounding farm materials as the main building materials. the solar electric system is hidden behind a large panel and the water supply is provided by a huge tank which stores 40,000 liters of water. with solar power, battery storage and a rainwater tank, this home is the perfect escape for those who want to get off the grid and escape the hustle and bustle of everyday life.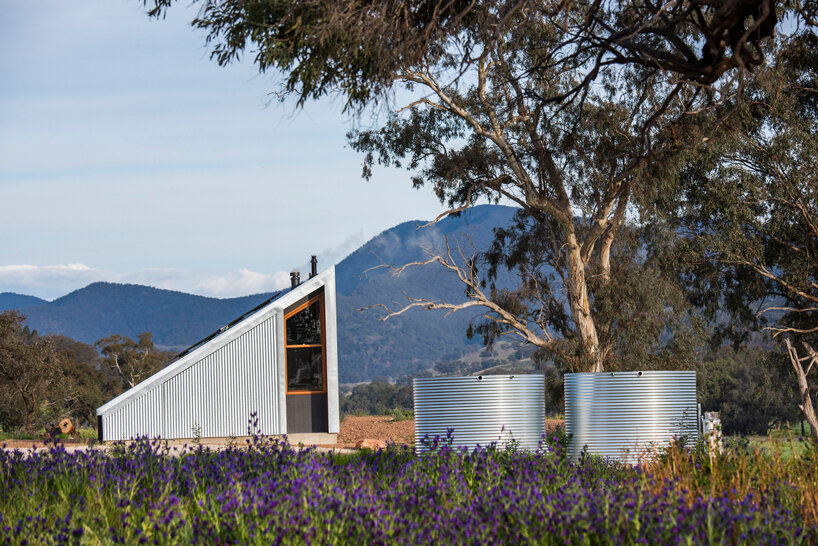 recycled bricks and wood panels cover floors and ceilings and give visitors the appearance of a cozy and comfortable nest. all the furniture is wood or brick like the headboard which is handcrafted with bricks directly from an old building on the adjoining farm. the recycled bricks also serve as separators between the interior parts. Designed to be a home where guests can stay, every detail ensures guests are relaxed, from easy-to-locate light switches to simple devices that don't require instructions.