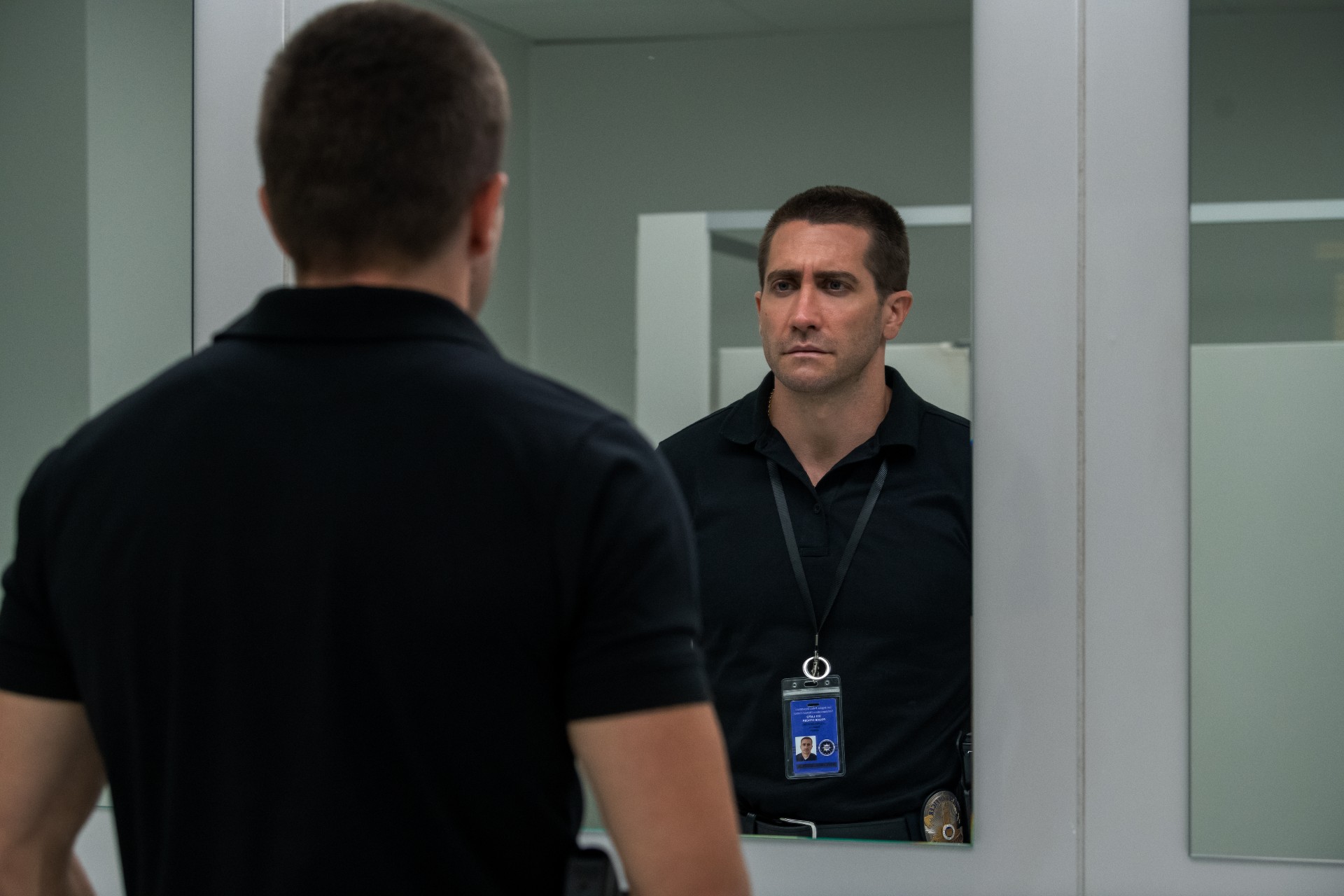 The Guilty Review: Jake Gyllenhaal wears new Netflix thriller
The quarantine film – a film shot during the pandemic following proper guidelines set out by the CDC – will be a curious subgenre to look back on. While these films vary in quality and sometimes choose to place themselves explicitly in a world where COVID-19 is raging (something I can't really bother with now, but might enjoy at a later date), they all share similar characteristics: small castings, limited placements, chatty scripts.
At Antonie Fuqua The guilty, a remake of the Danish hit from 2018 Den Skyldige written by Real detective scribe Nic Pizzolatto, is certainly a quarantine film. While the cast includes Ethan Hawke, Riley Keough, Paul Dano, Peter Sarsgaard, Bill Burr, Eli Goree, and Da'Vine Joy Randolph, you mostly only see lead man Jake Gyllenhaal. Gyllenhaal plays Joe Baylor, a shift worker at a 911 emergency response center in Los Angeles. The actors mentioned above are only shown as voices that Baylor hears through his headphones. Baylor has been on the phone for six months due to an incident at work. Baylor has since been estranged from his wife and daughter, living in an AirBnB and preparing for an impending court date that could see him return in uniform and out onto the streets.
Joe is near the end of a high pressure shift, with California wildfires complicating even the simplest emergency response calls. Things escalate when he receives a call from Emily (Keough). At first, it looks like Emily dialed 911 by mistake, as she seems to be talking to a child, but Joe quickly realizes that the call may not be what it appears to be. Switching into hero mode, Joe takes the limited details he has and begins to command around the California Highway Patrol Dispatcher (Randolph), CHP agents, his former partner Rick (Goree) and even his former sergeant (Hawke) for help Emily.
First off, if you're going to base your film on just one performance, Gyllenhaal's casting is a safe bet. the guilty plays to its strengths; Gyllenhaal puffs up his eyes, screams, acts confused, and always seems on the verge of burning. Another thing Gyllenhaal is good at is selectively turning his charm on and off. He can play the hero, sure, but he's also well equipped to play the loathsome psychopaths and fools, and he can bounce between extremes as Joe Baylor. Simply put, Joe is an asshole. He judges everyone who calls 911, lashes out at his coworkers, and doesn't have an ounce of patience. It's clear why an officer like Joe can get in trouble.