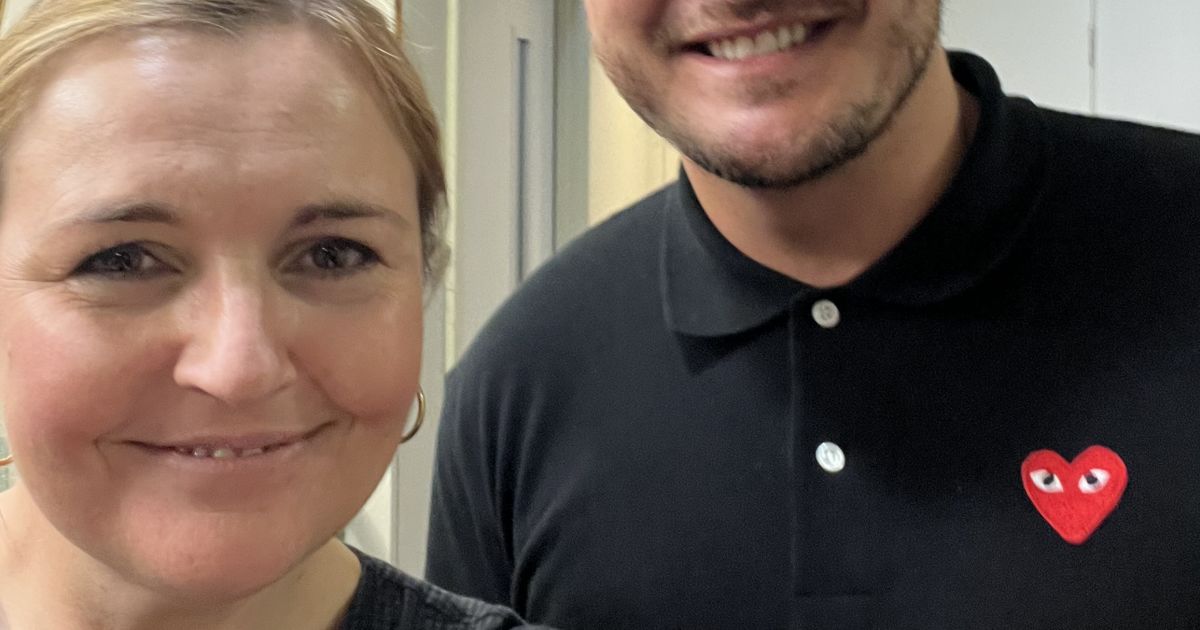 The Mixtape: Matiu Walters of Six60
This week on the Mixtape, Six60's Matiu Walters joins Music101's Charlotte Ryan to talk about the music he grew up with and where he finds his musical inspiration – and pick his favorite songs.
Six60 formed in Dunedin in 2008 and achieved huge success through hard work.
The group was in 2019 the first New Zealand group to sell Western Springs and in 2021 became the first band to play Eden Park to a sold-out crowd of 50,000. They even had a hit documentary about their rise, Six60: Until the lights go out.
They just released their fourth studio album, Castle Streettheir first in three years.
Matiu says it's a hectic time with their new tour.
"We're really busy right now, we're taking care of this, but it's time for the album to come out, so how else would you rather have it?"
Castle Street is named after the Dunedin apartment location where the band got their start.
"We're pretty confident that this is the best album we've ever made," Matiu said. "I think we've gotten to a point where we're really strong together."
This is largely due to the band being stuck in the US for eight months during the Covid-19 shutdowns.
"We went there, which was supposed to be two weeks to play a few festivals."
"We were immersed in this Airbnb together, living on top of each other, writing music in living rooms and kitchens like it was Six60 Castle Street."
"I really think we've done a good job of getting that energy back, but also finding that balance between the raw and the product, the hi-fi and the lo-fi, the grand and the intimate."
"This album is everything… yeah, this album is."
Six60 took a wide range of influences to make Castle Streetand Matiu cites everything from Dexys Midnight Runners' 80s pop hit "Come On Eileen" to the work of Sting and Nick Cave.
"Not necessarily the songs they wrote, but their approach to music, I guess, is a big influence."
One of Matiu's good friends is an acclaimed sculptor and artist Michael Parekowhaiwhich has become a sounding board for ideas.
"I've always leaned on him, every album cycle we go into, I usually start with a conversation with him.
"We talk about what's important and what's not and where in the creative cycle I might be.
"He always told me, you know, 'the job is to say the most with the least.'
"That's what good art is and good music is too."
The songs Matiu chose for the Mixtape are a diverse mix, and he credits his mother for sparking his love for a good melody.
"My mum was such a big part of my falling in love with music. At a young age she would take me to concerts…she really formed my love for music."
Six60 started out as underdogs and underdogs in the music industry, and although they've grown much bigger, they want to open their world up to other musicians.
Supporting bands on their tour include Tones and I, Lime Cordiale, Supergroove, Drax Project, Ladi6, Rob Ruha and Ka Hao, Page, Coterie, Mitch James, Kora, Niko Walters, Sons Of Zion, Lee Matthews, Riiki Reid, Kaylee Bell and Hine.
"We are in a position where we can have influence and help people directly, and we want to do that as much as possible."
"We're really proud of the lineup we have going on."
The Six60 tour starts tonight in Wellington. For information, visit their website.
Songs played on this Mixtape:
1. Tony Joe White, 'Poke Salad Annie'
"One of the first shows I went to was at Galatos to watch Tony Joe White… And I was right next to my mom watching Tony Joe White, just him on guitar and a drummer and it was just the coolest guy I've ever seen, and he just walked in and he pointed at everyone and recognized them and he just oozed swag. This song has become a hymn for our whānau. "
2. James Brown, "It's a Man's Man's World"
"In my senior year of high school, I went to see James Brown at the St. James Theater and it blew my mind from a creative and performance perspective. He was just amazing. He was so extravagant, but at the same time he had little moves that would have a huge impact. He must have been (in his) seventies, must have been, and he went out and did his spin and lunges and popped up. He told me really put on the performance track, a bit more."
3. Dusty Springfield, "scary"
"I really tried to be that crooner (on the new album)," says Matiu. "A big part of my music listening growing up was the commute from Auckland to Mangawhai Heads where we have a family home. … For a very long time, the track listing for (the film) lock, reserve and two smoking barrels was huge in the car and every song was amazing. This one was so cool, because it's so easy and it's a beautiful song. Sonically, it's amazing."
4. D'Angelo, 'Brown Sugar'
"There are two things I love the most about music is when I can see the craft and I can see it and it's beautiful science. And then there's this kind of unbalanced part of the music that's just completely primal and wet and wild that's amazing. My goal is always to merge those two things, to me it's like the perfect song. And D'Angelo is the unhinged all the way. Pure talent raw, a God given ability, and everything is so off…I became really obsessed with him and his music, like crazy, I would sit in my room, listen and study. I knew every ad-lib and I knew every note.
5. Che Fu, 'Waka'
"Listen, I'm a mixed-race boy who grew up in central Auckland and when I was young he was like me. … I don't know, he set us all on fire. And I have a lot of respect I never told him that, but I don't think I'd be making music if it wasn't for him.
6. KC and JoJo, "All My Life"
"It was like the greatest song in the whole world. And everyone wanted to try to learn the piano line and everyone was trying to be R&B singers. It was the first song that I sang , the first song I bought. I fell in love with vocals and RB. A lot of people agree that for my generation, it was just the kind of song that triggered them.
7. Chicks, 'landslide'
"It's just my favorite song of all time, the version the Dixie Chicks did. I think it could be the harmonies, the instrumentation, it just gets to me, and I can't deny it."
More Six60 live on RNZ:
First song: Six60 releases its new single