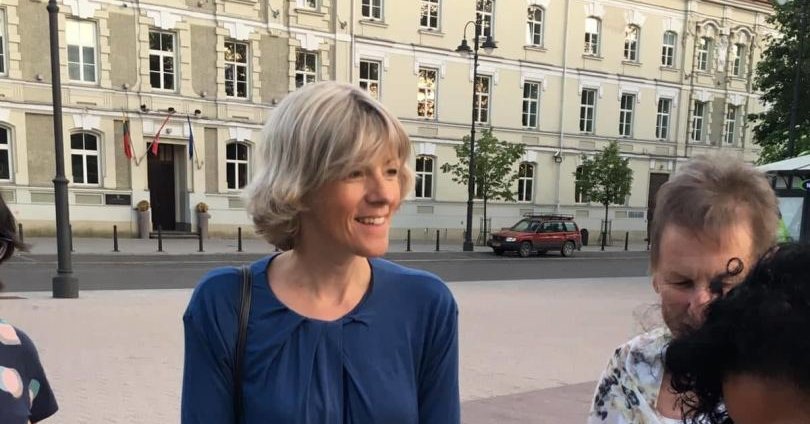 The most hospitable guide Lina Dusevičienė: where is the most beautiful sunset in Vilnius?
Whether the city remains in the heart of the guest or whether he will not return is determined by many factors. The hospitality score "meter" is activated as soon as you land at the airport or cross the country border, and there are many criteria – from local communication, gastronomic experiences, other impressions, aesthetic sight to the guide's smile.
There are no limits to hospitality, therefore, by promoting it, Vilnius has been choosing its most hospitable for a decade. This year, it is proposed to vote for the most hospitable accommodation, short-term rental house (airbnb), restaurant, bar, local coffee cup, place of interest, initiative and guide (voting can be sent here).
We are talking about the hospitality of Vilnius with the most hospitable guide of the capital in 2018 L.Dusevičienė.
If on a European scale, the three capitals of the Baltic States – Vilnius, Riga and Tallinn – have very different colors, the guide assures. The interviewee first draws attention to the fact that there are no large flows of tourists in the Lithuanian capital yet, which leaves Vilnius cozy.
"I am very happy about that. The number of tourists is growing, and it is good, but if there were such large quantities, the city would lose its charm, "L. Dusevičienė considers. True, the guide is watching that Vilnius has started to change very rapidly in recent years – its liveliness, activity and movement are evident, which becomes even more pronounced in the summer. The city is just humming.
– You communicate with tourists every day, you know their needs. What gives them the image of a hospitable city?
– First of all, I must say that the tourists themselves are changing a lot. In the past, they wanted to travel by bus to larger groups, where routes are precisely planned, now tourists and forms of travel are changing. Smaller groups, single travelers, wanting to get to know non-stereotypical Vilnius are becoming more and more frequent.
Of course, when traveling, people are looking for something new, inexperienced, exclusive, but the quality of service and accommodation is also important to them. Travelers to Vilnius are already traveling to a modern city, they expect such hospitality from it, and the capital already perfectly meets all the criteria I have listed.
– What do travelers expect when going only to Vilnius and what emotions do they bring?
– Often tourists will go to Vilnius with too many expectations, maybe after reading on the Internet, they do not give hope yet, and they get a lot of impressions.
The openness, architecture and coziness of the capital are fascinating. Vilnius has a lot of colors, undiscovered corners and flavors that you just have to know how to discover. My main goal as a guide is to listen and watch when a person's eyes shine, when he "catches up" and the connection with the city began to unfold. It is very important not to miss this. We are all different, the angles of cognition are very different, so it is very important not to miss the moment when a person encounters, to hear him and to turn the path of cognition in the desired direction. Returning to expectations, Vilnius attracts more tourists, often saying "more than I expected".
– What kind of Vilnius do you want to reveal to a tourist? Maybe you see what they need to be interested in?
– Today we often want to see only Westerners and forget the past. To live as if she did not exist at all. However, I personally think that forgetting a story should not be hidden at all. Many tourists come here to get to know it.
We are a country that has experienced terrible events, overcome them and become what they are. We are an example of how people can break, fight and how much can be created afterwards. I often try to emphasize these things, to show all sides of us – and the information that was, without what is current, and the current side of the city where everyone is great.
True, Vilnius is often a city, curious to see, feel, but not taste, and we really want something. Therefore, it is very important to get to know this kind of city as well. And in this case, I'm really not talking about zeppelins, and sometimes not even at all about our traditional cuisine.
Today, there are many restaurants in Vilnius where you can taste very original dishes from seasonal dishes. Sometimes it is sometimes similar to traditional cuisine, but adapted to today's consumer or takes into account seasonality, and sometimes completely new and very aesthetically pleasing gourmet dishes. It should not be forgotten that Vilnius can also offer unforgettable sweetness. I always offer tourists to go to "Ladies' Happiness", she wants to have something magical, combines old times, French cuisine and today's Vilnius. But this is far from the only place to enjoy yourself, in the end – why not visit the chocolate room?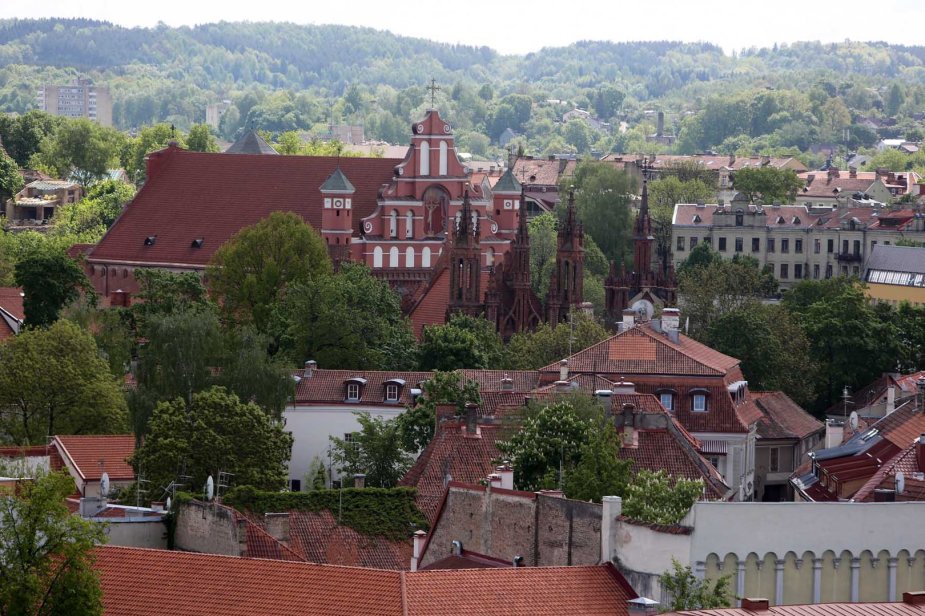 Julius Kalinskas / 15min photo / Vilnius Cathedral bell tower and views through its windows
– Maybe share at least a few secrets of Vilnius – news places, which are perhaps not the oldest discovery, and these are the new "top" places, and the old ones that need to be crowned?
– In my opinion, it is:
VU belfry tower, which shows the harmonious and harmonious development of Vilnius in the direction of the sun
from the Castle on the hill to the glass and steel towers on the other side
Glass quarter with the intersection of 5 streets and a breakthrough of Lithuanian creativity
The old garden between St. The ruins of Catherine and All Saints churches and monasteries
A.Kmieliauskas St. Christopher sculpture near St. St. Nicholas Church
S.Repšis VU Aistiai Art
– If a tourist asks you, where is the best place to have a picnic in Vilnius, have a quiet coffee or tea, what would you answer?
– If you need to choose one single place, it would still be Subačius Hill at sunset. Stop and take a long look at the changing colors of clouds, towers and hills in the sunshine. Without purpose and without reason.
Vote for the most hospitable in Vilnius –https://www.vilniaussvetingumas.lt/