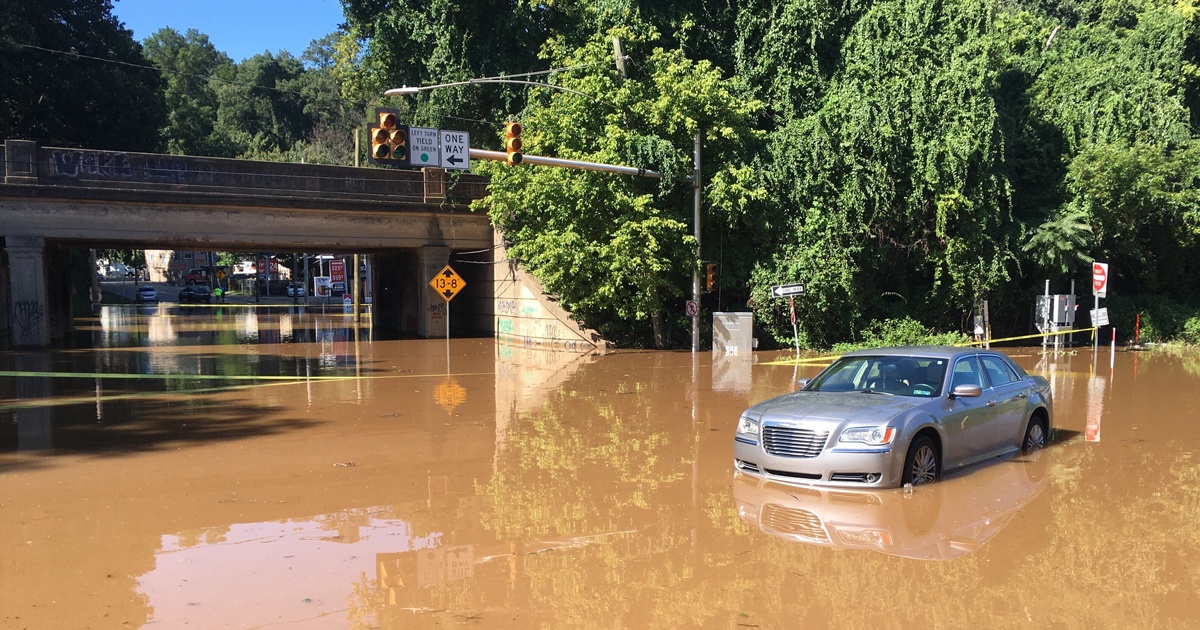 The Schuylkill River flooding Philadelphia in the aftermath of Hurricane Ida
New
Ida's tail leaves streets, homes and businesses underwater.
---
Wednesday evening and Thursday morning, the floods and tornadoes swept through and near the Philly area in the aftermath of Hurricane Ida. Major flooding – that the Philadelphia Office of Emergency Management projected would reach a "major flood stage" Thursday morning – shutting down portions of I-676, I-76, Vine Street freeway and causing the Manayunk Canal to merge with the river. Manayunk Main Street and MLK Drive, Kelly Drive and Lincoln Drive are also closed.
Power outages and damage affects thousands of residents, while businesses and schools suffer delays and closures. Although the rain has stopped, the rising level of the Schuylkill River still poses a significant threat to the city. Below are photos and videos taken during the flooding of the Schuylkill River.
---