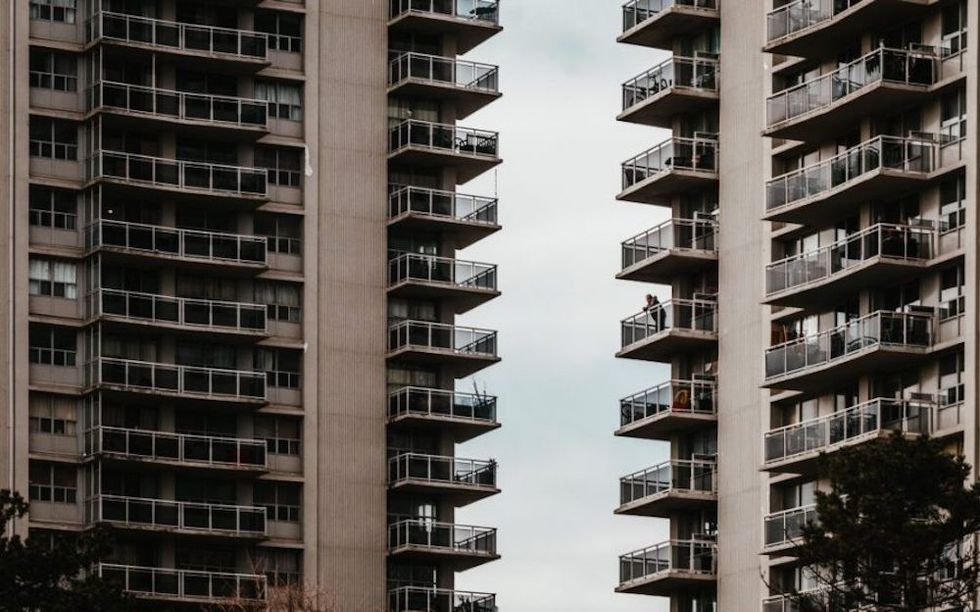 These rental scams are on the rise across Canada
Written by
Laura Hanrahan
Rental markets are heating up across Canada, and with that comes an increase in rental scams looking to prey on desperate potential tenants.
According to a new report from the Vancouver-based rental platform book.rent, Canada faces an unprecedented number of rental scams. Compared to June of last year, rental activity was up 47% across the platform, but the number of suspicious listings reported nearly tripled compared to 2021.
"With students beginning to return for the upcoming fall semester and 432,000 new permanent residents expected by the end of the year, there is an urgent need for the Canadian rental industry to take action to protect vulnerable tenants" , says the report.
One of the most common actions of scammers is to post a fake ad and once someone responds to it, they urgently request personal information or cash deposits without allowing tenants to visit the property. Liv.rent notes that these fraudulent listings often have blurry photos and obscured address details. These factors, combined with the supposed owner's insistent demands for money, are all telltale signs of a scam.
But a second type of scam on the rise may be harder for potential renters to spot. In this scenario, a scammer will temporarily rent an apartment, either through Airbnb or a sublet, and display the unit for rent as if they own it. Since the scammer is actually renting the unit, they can bring in potential tenants in person, making it harder to tell a scam from a legitimate listing. They will then ask the tenant for the first and last month's rent and give them the keys to the unit. It's not until the next day, when the person moves in and the housekeeper, or in some cases the actual landlord, comes and tells them they have to leave that they realize they've been victimized. 'a scam.
"With soaring rent prices – an unfurnished one bedroom unit downtown Toronto now rents average $2,140 per month – a scam like this could cost tenants over $4,000 if they prepay first and last month's rent," the report said. .
Toronto police, which has been experiencing a hot and competitive rental market for the past few months, have been warning tenants about the rise of this particular scam for months. To avoid being a victim, the police advise to ask the owner for identification and to be wary if he asks for a deposit in advance or declares to live in another country.
More protections are needed
Although the rental industry in Canada is actively fighting rental scams, more protections need to be put in place to keep renters safe, the report says. Liv.rent has already built an extra layer of protection into its platform, requiring all owners registered on the site to submit a copy of their photo ID and a selfie to verify their identity. They must then either submit ownership documents or enter a single-use code mailed to the address provided.
"Canadian renters are increasingly aware of this dire situation as rental scams become all but inevitable," the report said. "With rising interest rates making home ownership in Canada unaffordable for many and the country welcoming large numbers of immigrants in the coming years, the country is currently experiencing unprecedented demand for rental housing. Protecting vulnerable communities and ensuring that newcomers to Canada are not greeted by costly rental scams should be a priority for every registration website operating in the country.
But even verifying landlords isn't enough, argues the rental platform, saying other measures and broader education efforts need to be put in place so Canadians can avoid being scammed.
Written by
Laura Hanrahan
Laura has covered real estate in Toronto, New York, Miami and Los Angeles. Before coming to STOREYS as an editor, she worked as an urbanized editor in Toronto for Daily Hive.
More from the author