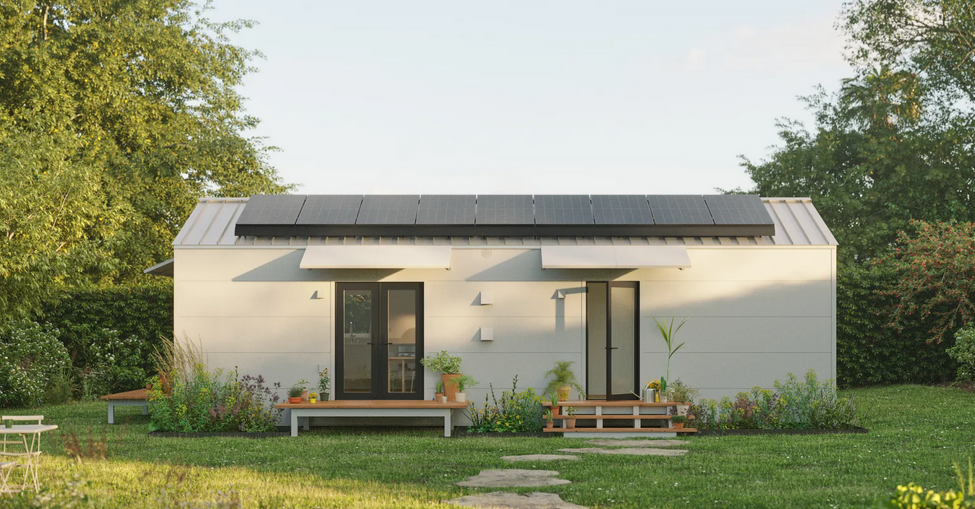 This ADU would make a great Airbnb
As short term rentals have proliferated around the world, housing advocates have warned of the new model's potential to negatively impact housing affordability and availability. "Earlier this year, New York City had more Airbnb listings only apartments available for rent," writes Kim Velsey in Curbed.
"Now one of Airbnb's co-founders is launching a startup to capitalize on the problem that the company may have somehow exacerbated." Airbnb co-founder Joe Gebbia's new startup will offer pre-engineered accessory dwelling units (ADUs), as backyard apartments become increasingly popular as cities and states across the countries are legalizing them as part of the effort to encourage housing construction and increase the availability of rental units. As Velsey points out, units look like prime candidates for Airbnb listings.
Off-the-shelf ADUs are not a new concept, and some cities even offer a set of pre-approved ADU designs to streamline the process and make it more affordable for homeowners. But when asked if luxury ADUs like those built by Gebbia's company will make a difference to the housing crisis, Velsey expresses skepticism. "They certainly won't hurt, but making any dent would mean using the tens of thousands of new units being built across the state to, you know, house people."