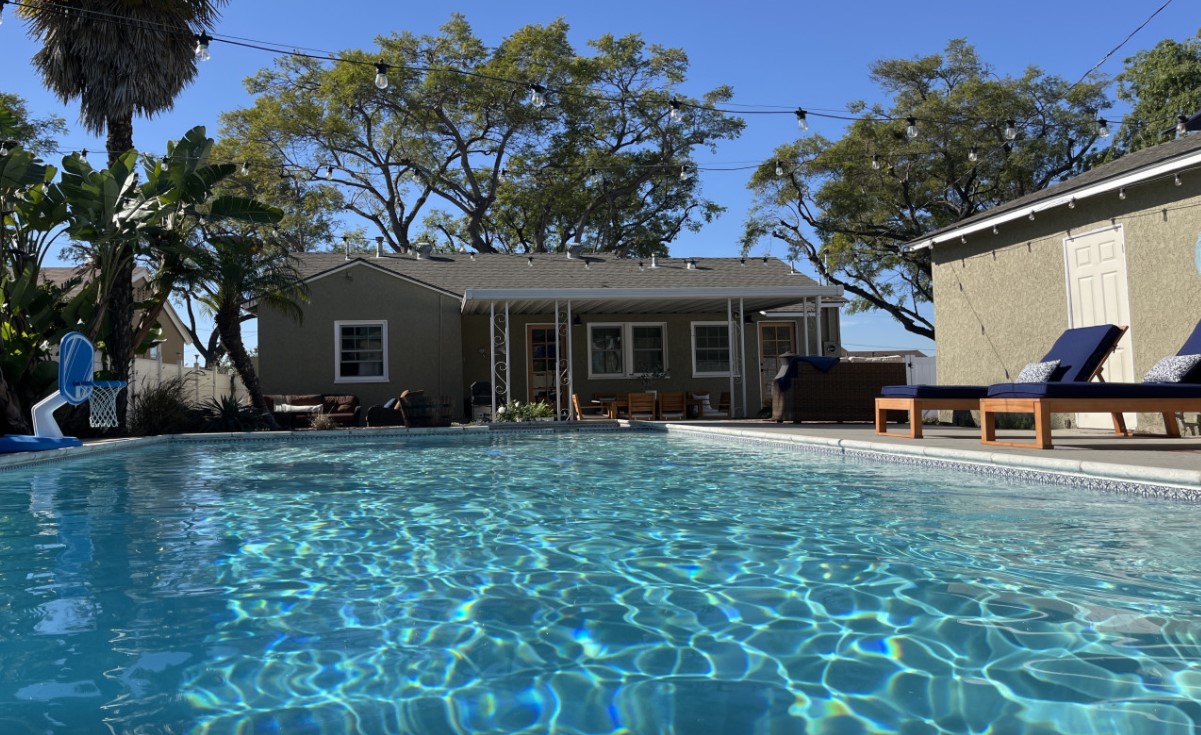 This summer, try Swimply, the Airbnb for swimming pools!
If you want to go for a swim but don't have a pool, what do you do? Most of the time we try to get those above ground pools which can be a pain to install. Or if you have kids, you'll probably have one of those 8-foot Intex pools with the pictures of the zoo or the ocean outside. These are fine, but they also get hot if you leave them in the sun, which turns into a hot bath situation. Your other options are to find a local pool where they charge you entry, or a paddling pool or water park. It seems that there are no good options, so far.
Scrolling through Facebook, I came across an ad for one of the most glorious concepts I've ever seen. An Airbnb for POOLS. Swimply is a place where you can choose a pool to swim and pay by the hour.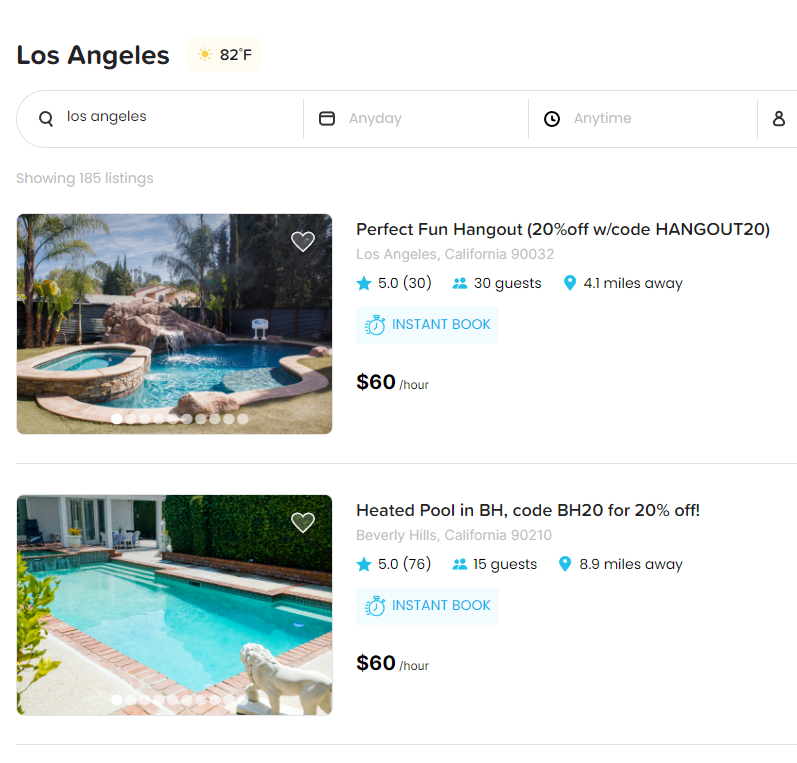 Their price ranges from around $25 and up. Some have it where you can have up to 30 guests at a time and if you split the bill it's not too much. Wondering where to go to the bathroom? Many of them have portable poolside toilets on site so you can easily go there when you need to. There are also pet-friendly options so you can bring your dog or cockatoo. You can bring food to some and they will have mini fridges for you to put your drinks in. And many of these places have night lighting for later swimming. One of the reasons they listed the rental is for a date and I can't think of a better way to spend time together on a hot day than in a private pool.
Things are heating up and while the idea of ​​vacationing and staying in a hotel with a pool is appealing, having extra bodies that I don't know swimming with me isn't. This way we can fully enjoy a private setting and have a good time, without leaving room for strangers.
Discover Swimply here. They also have other recreational places available like tennis courts.
I will be reviewing this service closer to summer, stay tuned!
Sign up to receive NERDBOT news!
[tipjarwp]