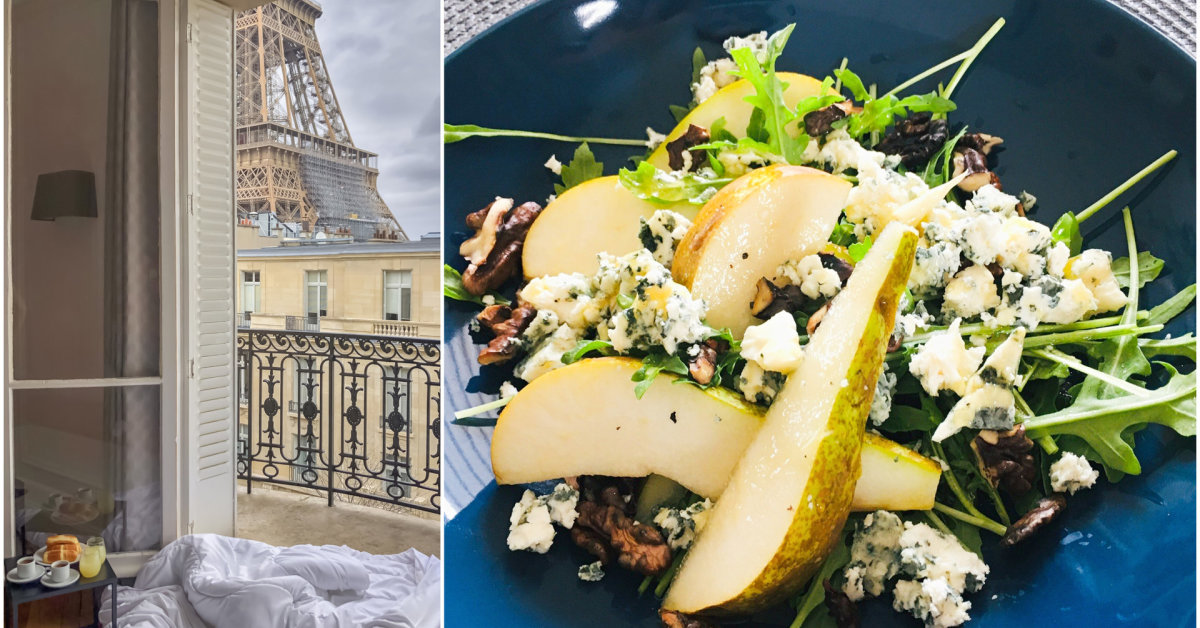 To soothe French longing: a heavenly flavored salad of Deauville blue cheese, pears and celery | Food
"Cinema, music, fashion goods, cosmetics, food, wine – I am always looking for France in the descriptions of works, items and products. While the borders of the states were open, the hearts of France also cried for the longest weekends and holidays.
I dream that the pandemic will end soon, in an airbnb apartment rented in the morning with a view of the Eiffel Tower and a real French breakfast, "says 15min reader Deauville.
So far, the Vilnius woman is satisfied with the view of the Vilnius TV tower and the Lithuanian breakfast table, on which – a little more French food.
"It is said that a French loaf is a matter of honor on every French table. Although I am Lithuanian, I act like a self-respecting Frenchwoman. In the kitchen, in the bakery, there is always a French baton and croissants, which I buy in the capital's bakeries, and in the fridge – truffles and French blue mold cheese. I discovered mold cheeses during my studies and may already belong to them, "says Dovilė.
True, according to the Vilnius woman, although the delicious blue cheese is served directly in pieces, it reveals itself alongside other products in heavenly flavors. One of them is a blue cheese cheese salad with pears, the recipes of which Deauville shares with 15min audience.
"These salads will surprise everyone. Not just because of the heavenly delicacy, but also because of the satiety. In addition, they are easy and quick to prepare. It depends on each person's "revs" personally, but it will take more than 15 minutes ", assures Dovilė.
4 pairs of salads are needed:
300 g of beets
2 firmer but juicy pears
200 g blue mold cheese (perfect for Memel Blue)
100 g of walnuts
1 clove garlic
1/2 lemon juice
1 tablespoon liquid honey
4 tablespoons olive oil
1-2 tablespoons of white wine vinegar
Making:
Looking at the pears in slices, sprinkle with lemon juice. We fry the walnuts in a dry pan. Add the blackberries to the plate, sprinkle with mold cheese, add the nuts and place the pears.
Getting in olive oil with honey, vinegar and mashed garlic. Sprinkle the salad with a well-mixed "sauce".
SCANNING!
Deauville's recipe is involved 15min and a competition organized by Norfa, the main prize of which is three delicious sets of cheeses produced by Rivona Dairy.
You can also take part in the competition. Bake, cook, describe your dishes and be sure to take photos! E-mail recipes by e-mail [email protected] until November 15.