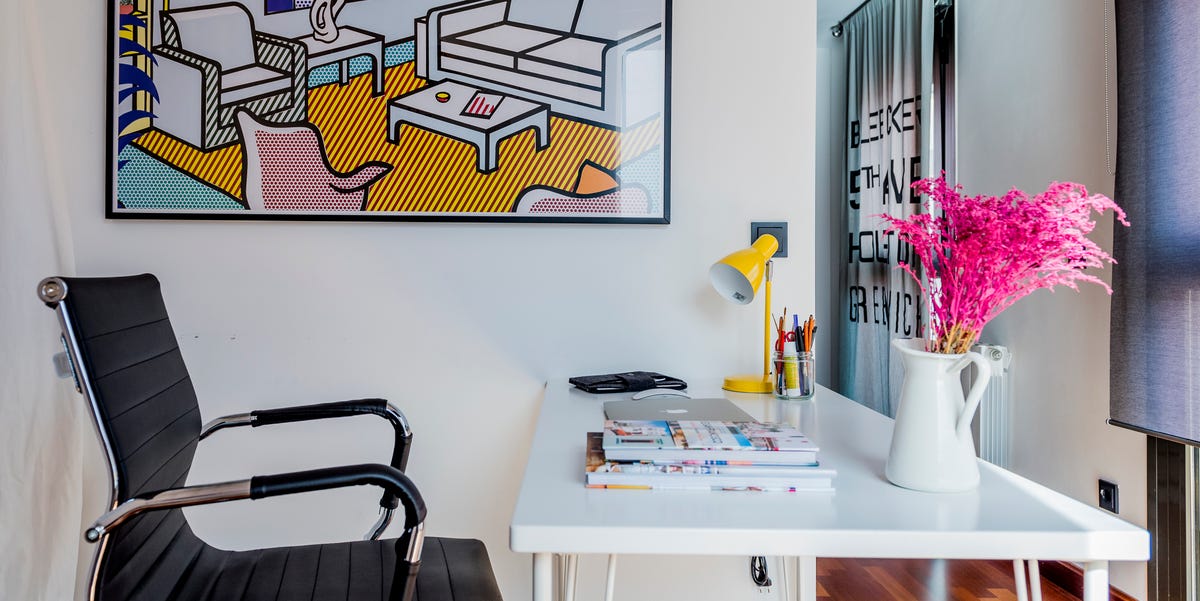 Top Home Working Trends for Digital Nomads
The pandemic has changed the way we live and work. The idea of ​​working remotely has been redefined with people now traveling to thousands of towns and cities, staying for weeks, months, or even entire seasons at a time.
Whether it's a Zoom call, collaborating on a team project, responding to emails, or hosting webinars, some of us are no longer restricted or constrained by the limitations of our four walls at home or in the office.

In fact, about one in five customers worldwide said they use Airbnb work remotely while traveling in 2021 — a trend that has continued in 2022. Long-term stays are at an all time high, having more than doubled between the first quarter (January, February and March) of 2019 and the first quarter by 2022. And in the UK alone, long-term stays on Airbnb have increased by a third.
Lisbon is one of the most popular destinations for long-term stays booked on Airbnb, followed by Dubai. Meanwhile, in the UK, Bristol, Birmingham, Manchester, Glasgow and Liverpool are among the top destinations for long-term Airbnb stays.
Houzz surveyed its global community to find out what constitutes the ideal remote workspace. It sounds obvious, but a "private space" to be away from others (43%) was most sought after, so a dedicated home office is definitely a bonus. But having a desk was also key, with more than a third (34%) choosing a comfortable desk and chair. And for design connoisseurs, "a beautifully designed space" (10%) and "great lighting" (7%) made up the list of most desirable features.
Based on this information, Houzz.co.uk editor Victoria Harrison shared some tips from Houzz's community of home professionals on how hosts can create the perfect home office for digital nomads.
1. Closed door policy: Having access to a private space to work is a priority for workers, according to data from Houzz. "Ensuring a space has a door, whether it's standard, pocket, sliding or folding, helps alleviate distractions, allowing guests to focus on work," says Victoria.
2. Regular Offices: An ergonomic (efficient and safe) arrangement of chair and desk can help make work more comfortable and productive.
3. Think digital: Hiring an electrician or smart home professional can help you organize and install everything properly. A combination of universal outlets and cable adapters is essential so guests can plug in and go, no matter what device they're using.
4. Lighting essentials: 'Lighting designers at Houzz suggest using layers of light from multiple sources rather than a single light source, and emphasize the importance of positioning fixtures correctly to avoid glare from the computer screen" , explains Victoria.
5. Zoom-worthy backgrounds: A beautifully designed room will always impress your colleagues during Zoom calls. Add interest to the background of work calls with houseplants or strategically placed artwork.
Following the launch of its Live and Work Anywhere InitiativeAirbnb recently announced it would partner with 20 destinations around the world to make it easier to live and work anywhere, including the Caribbean (a current favorite with UK travelers as long-term stays doubled between 2019 and 2021), Cape Town and the Canary Islands.
Follow Beautiful house on instagram.
---
This content is created and maintained by a third party, and uploaded to this page to help users provide their email addresses. You may be able to find more information about this and similar content on piano.io