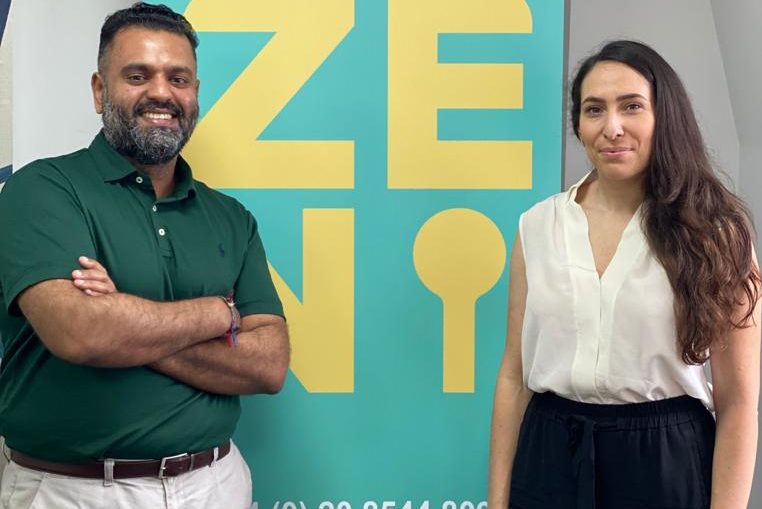 Travel tech startup Zeni raises £ 450,000 with big plans for 2022
X
Sign up for free to receive the latest news straight to your inbox
Register now
Manchester-based travel tech startup Zeni has raised £ 450,000 in its latest phase of growth.
The company offers affordable, self-catering stays in the city center during the summer months using vacant high-end student accommodation.
The funds will be used to expand Zeni's geographic footprint, establish traveler communities through organized activities and events, and develop an online booking platform and marketplace of trusted local suppliers.
Investors include travel industry titans Stuart Ellis, Total Stay, Stuart Nassos (Total Stay, Web Beds) and real estate developer Wavensmere Homes.
Co-founders Raj Patel (CEO) and Elena Lopez (CCO) tested the concept with 20 rooms in 2019.
Zeni rose during the pandemic to 400 rooms in 2020 and has nearly 3,000 rooms in operation in 2021.
It has reached over 70% occupancy each year and although customers traditionally book this type of accommodation through Airbnb, Booking.com and VRBO, the company has increased direct bookings from less than 2% in 2019 to over 15% in 2021.
Raj Patel said: "We expect direct bookings to reach 30% by 2023."
Stuart Nassos said: "Zeni solves a problem that I have encountered several times in my career – the lack of self-catering accommodation with a consistently high standard in downtown locations. The Zeni team have done wonders during a very difficult pandemic time, and we are excited about what the future holds. "
Zeni said it merges the self-catering accommodation experience offered at vacation parks such as Butlins and Center Parcs with the urban locations offered by Premier Inn and Travelodge, while removing the uncertainty presented by short-term rentals. unbranded offered through Airbnb and Booking.com.
He adds that it's about bringing people together – whether they're big families in Zeni's eight-bed apartments, or solo travelers who come together at organized internal events.
Elena Lopez said: "Having traveled a lot alone on business, I am very aware of how lonely it can be. Our goal is simple: to offer customers their own private space, but also a welcoming environment where they can meet other travelers.
Zeni is developing a multi-tiered end-to-end booking platform offering not only its unique accommodation, but a marketplace for trusted local providers to deliver the most important services required for Zeni customers.
Patel said, "We want to not dilute the experience by overcrowding ourselves too much, but we do know that there are some key services that our customers want or need and we want to provide them with a trusted market of local sellers when they need it. 'they go on vacation. "
A four-star offering is also in the works and is expected to launch in early 2022. Patel said the new brand is already on trial with more than 100 properties operating in London, York, Manchester, Birmingham and Leeds.