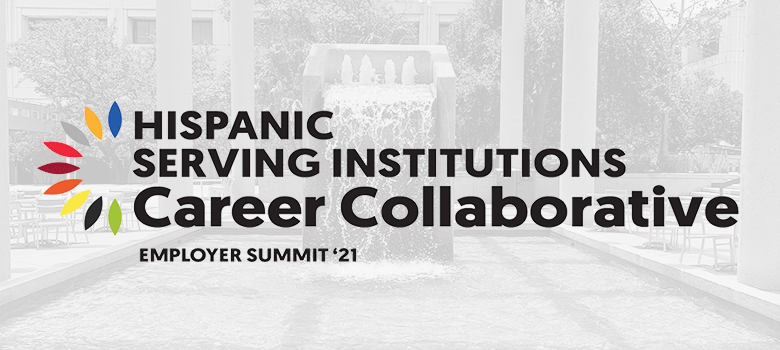 UTSA Joins Leading HSIs to Drive Workforce Development Through Employer Summit | UTSA today | UTSA
Since then, UTSA has set itself the goal of becoming a thriving Hispanic university, a model of institution serving Hispanics that provides the highest quality education to advance social mobility and economic opportunities for students. Latinos and their communities.
In support of this goal, UTSA is an active member of the HSI Career Collaborative, which advocates a collaborative model of inclusive excellence, serves as a point of reflection and strategy on how professional recruitment is viewed and advances. diversity, equity and inclusion. for students and alumni.
"Through HSI Collaborative, UTSA continues to raise the profile of HSIs with the goal of ensuring that the best companies in the world recruit our students and alumni," said Mario vela, Executive Director of the University Career Center at UTSA. "Our collaborative now represents 1.3 million alumni and more than 260,000 students. We expect over 300 top employers to join our event from across the country. "
The Employers' Summit kicks off with an opening speech by Jenny Sauer Klein, the founder of The Scaling Intimacy School of Experience Design. Sauer-Klein was featured in The New York Times, Forbes, Fast business and Inc., as well as the book by Tim Ferriss Tools of the Titans. Its session will provide participants with the necessary tools to conduct interactive recruitment sessions and share their corporate culture in a virtual space.
The event will also feature a panel of employers on recruiting over the coming school year in a hybrid environment (both in-person and virtual). Panelists will represent CrowdStrike, Enterprise Holdings, JB Hunt Transport Services, NASA and USAA.
Student panels attending the event will explore effective student outreach and engagement, enhancing the student learning experience, and effective recruitment of DCIs into HEIs.
Employers attending the event, such as Airbnb, Allbirds, Autodesk, BP, Cisco, NASA, Pfizer, Salesforce, TikTok, Uber, and others, will have the chance to meet members of the 13 HSI Collaborative Schools.
The one-day virtual event is a joint effort led by UTSA University Career Center and other leading higher education institutions nationwide: California State University, Bakersfield; California State University – Dominguez Hills; California State University, Fresno; California State University, San Bernardino; California State University, Stanislas; Florida International University; Texas A&M International University; Texas A&M University-San Antonio; University of California, Merced; University of Illinois at Chicago; the University of the Incarnate Word and the University of Texas at Rio Grande Valley.