Wanderlust: Solo in Paris – Telegraph India
Eleven days in Paris with advice on the appropriate wines to accompany your meal will make you a happy bunny
---
|



Posted 03.10.21, 07:12 AM
---
Traveling during the Covid era can be difficult. Traveling as an elderly single woman during Covid is a different story. I have a lot of friends in Calcutta, so I dedicate this column to my friends if they want to travel now.
I recently decided to ditch the caution (but not my mask and the habit of washing my hands frequently) and spend 11 days in Paris… alone. I had the most uplifting time and found Paris as charming as ever and welcoming for a single woman. Someone once said that Paris is a city for girls and Rome for a woman. I do not agree. We are all girls at heart. We love good food, a bit of flirtation, beauty and beauty treatments, a bit of culture, shopping, polite people and a comfortable environment. Paris ticks all my boxes.
France recognizes Covishield, so fully vaccinated travelers from India can enter without stress, testing or any form of quarantine. President Macron also insisted on the "Sanitary Pass" or health pass, which must now be eaten in restaurants, entered in museums, and so on. This is readily available online if you are fully vaccinated. In indoor public places and hotels, people follow the safety standards of masks and disinfection but not really social distancing, I have to say. Apart from that, Paris is back in business – women wearing Chanel outfits to walk the dog and cafes full of people taking time out in the day to soak up, share, chat and watch. A good fallout from the Covid is that the famous French snobbery seems to be disappearing. If you seem to have money to spend, you will have sales assistants who will come and help you like I did in the Eric Bompard cashmere shop near my hotel. The Galeries Lafayette and Printemps, two famous Parisian department stores, welcome shoppers as if there is no tomorrow. It was a difficult year and a good wake-up call for all players in the service sector.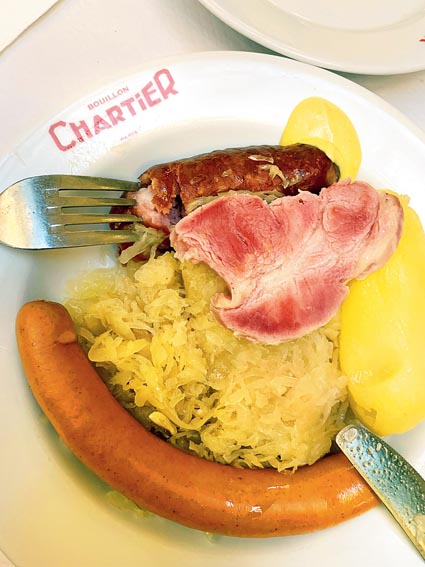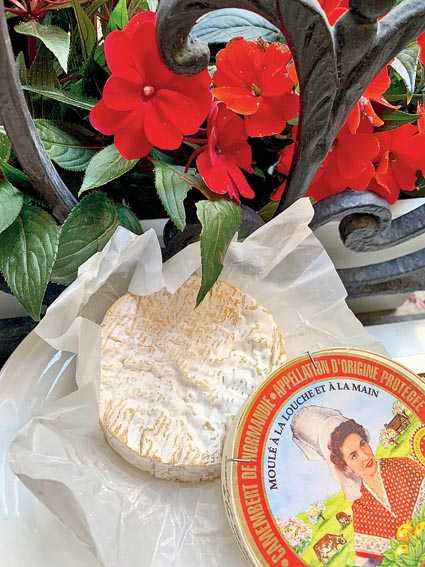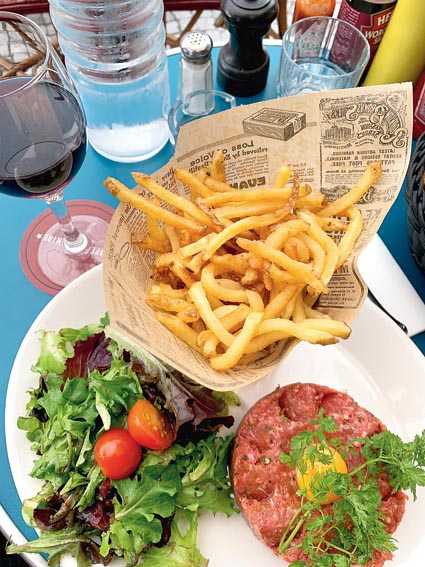 Orange blossom and roses
Where have I stayed? Well I started at the ultra-luxurious Le Bristol where the service is beyond exemplary and found myself in an Airbnb the size of my bathroom at the Bristol on the beautiful Isle Saint-Louis, overlooking Notre Dame. I've stayed at the Bristol before so the familiarity was heartwarming from the moment I arrived from the airport. The district is the epitome of security since the Elysée Palace, the official residence of the president, is a few doors away. Positive influence of the Covid, Le Bristol has now opened its adorable central garden, where the scent of orange blossom and roses floats in the air. It's open for lunch and afternoon tea… my two favorite dishes of the day. Their new baker and pastry chef, Pascal Hainigue, creates the lightest éclairs and macrons and revisits all your favorite French pastries and pastries (croissants, etc.) but it's his artisan bread that you will remember.
Eric Frechon, the executive chef, has improved the food and drink at the hotel since my last visit by introducing a real mill to grind their own flour for their breads. The result is a French country sourdough baked fresh daily in central Paris. It is also available in their new gourmet boutique at the hotel with their house chocolates and specially selected cheeses. So if you fancy some fabulous cheese, bread and wine for dinner (France's holy trinity so to speak) and finish with a sublime silk-soft dark chocolate, you can skip a chic restaurant and recreate a gourmet spread in your room.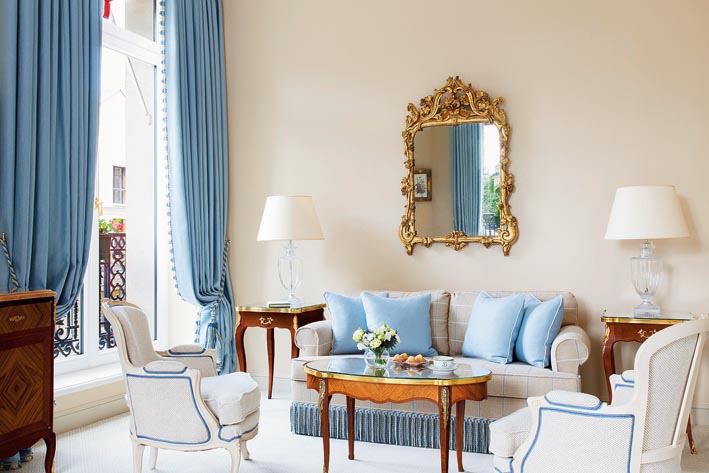 I spent most of my two days at the Bristol… at the hotel itself with an occasional stroll through the famous and very fashionable Faubourg Saint-Honoré on which the hotel is located. Le Bristol is one of the most exclusive addresses in Paris and the preferred address for the international elite. This is definitely one of the most glamorous low key hotels I have stayed in and a treat to savor even for two nights. There are two wonderful restaurants (both now open), both Michelin starred, an enchanting swimming pool on the terrace which overlooks Paris and the most beautiful accommodation, completely renovated since my last visit.
The Oetker family, owners of Bristol Paris, personally designed the interiors to combine the refinement of the Louis XV period with the grace of the Louis XVI style through furniture, paintings, fabrics, mirrors, lighting and precious objects. The result is a lighter, beautifully balanced style, updating rooms without stifling their essence. The new cozy-chic look revives spaces with a soft harmony of colors, a soft balance of shapes and sober modernity. White marble bathrooms, generous Hermès toiletries, plush carpets, cashmere throws, turndown service, concierge who speaks an impressive number of languages… you understand? It's pretty perfect.
If you're a little bored but don't want to wander around after dark, a visit to the bar is a must. It is comfortable and elegant with wooden floors and a fireplace and serves the most delicious cocktails and champagne by the glass. They also gladly send anything to your room at no additional cost. Opening the cocktail menu, Bristol Old Fashioned N ° 3, a calvados-based short drink that transports you to a Norman orchard in bloom. The slightly more complex Cocktail 365 is an elegant drink combining honey syrup (from Bristol Paris' own beehives), bitters with nuts and spices, an exceptional cognac and a blanc de blancs champagne. In addition to the house's signatures, the bartenders have reinvented the great classics by imagining personal variations such as Provencal daiquiri made from rum, lemon, sugar, thyme and lavender. Or the B-Mule, inspired by the classic Moscow Mule, made with mint, elderflower, ginger ale, vodka and lemon. Later, the bar turns into BAD (Le Bristol after Dark) with music and DJs some evenings.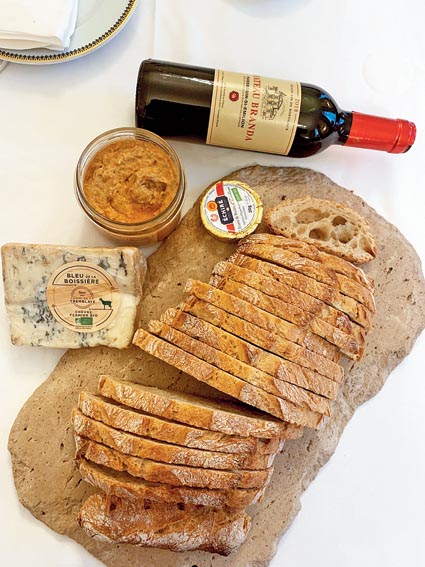 Vegetarians can fit in
Now let's move on to the second part of my article on good French cuisine for women. For us, it's not all about the quantity and plates of meat, right? It's more about atmosphere, history and interesting food. My discovery of this trip was a wonderful old street of cafes and restaurants called rue Montorgueil in the 1st arrondissement very close to the Marais… (thin) and people watching. No one will bother you, trust me.
A stone's throw away, on the Grands Boulevards, is an institution known as Bouillon Chartier, which was literally a soup kitchen. Since the end of the 19th century, it has served locals their daily bread at a reasonable price. It now excites discerning tourists and many locals looking for a value-for-money experience. You will find French essentials such as a traditional roast chicken and escargots (escargots) as well as a hearty soup for one euro and a foie gras (unaffordable in large establishments) for seven euros. A full three course dinner will cost you maybe 20-25 euros. It's a crazy place to watch the endless ballet of waiters in black vests and white aprons serving hundreds of people. Expect highly efficient service, red checkered tablecloths and home cooking. There are no reservations at Chartier, so get there early and be prepared to queue. It is open all day after 11:30 am.
This brings me to being a vegetarian in Paris. Chartier, by the way, has plenty of vegetarian options, like delicious leeks in vinaigrette, a bite of desserts and cheeses, and plenty of vegetable sides. The main courses are meat-focused, I'm afraid. Those of us who have traveled to France or eaten European food in India will know that there are few options available for vegetarians. And while the number of vegetarians increases, exciting and innovative vegetarian dishes are slow to catch up. In France, a meal without meat, poultry or fish is still considered "bizarre". At most, a friendly chef can offer you a cheese soufflé or a quiche and he can also offer you fish, considered by many in Europe as "vegetarian".
First of all, you need to clarify what type of vegetarian you are to avoid any misunderstanding. For starters, there may be very little on the printed menu, so you will need to ask for something to do specifically. This isn't a difficult request and should challenge any chef worth his salt, so don't be afraid to ask.
Starters are usually not a problem. You will always find an interesting salad, with dressings flavored with raspberry vinegar or a heady mustard. And the French make excellent soups (soups), pay attention only to consommés (clear soups), which usually contain meat or chicken broth. Soups can contain small legumes (baby vegetables) or mushrooms (mushrooms), of which there is an amazing variety, and which can be a meal in itself. Other delicacies to start with include fresh artichokes (artichokes), zucchini blossoms (pumpkin blossoms) are bright yellow and orange, usually deep fried and make a great French or Italian "bhaji".
In spring, there's nothing like thick white sticks of fresh asparagus, served with a hot Hollandaise sauce. If you don't eat eggs, have them replace the hollandaise with melted butter or olive oil. You can see the words "cakes, terrines and pâtés". These are traditional meat preparations, but chefs now make excellent vegetable-based preparations. They range from a simple mix of vegetables, baked or steamed in a mold to real fantasies with truffles, nuts and cheese.
For something more familiar and more substantial, you'll always find some sort of "gratin," which can range from a simple dish of vegetables baked with cheese, to the more familiar macaroni baked with cheese. They normally won't contain the excess white sauce you might be used to in India. The gratins are topped with a strong cheese, such as Parmesan, melted butter or breadcrumbs. Roasted vegetables are another wonderful vegetarian option that you will find.
Those who don't eat eggs in any form should ask what is in a dessert before ordering, as many are made with eggs (souffle, crème brûlée, mousse). You can enjoy a feuillete, layers of filo pastry, usually with a fruit and cream filling, but avoid one with custard, which contains eggs. And if you spot donuts (fried donuts), go for it. Don't forget to splurge on the cheese board and breads. Ask the sommelier (oenologist on site) for his advice on the appropriate wines to accompany your different dishes and you will be a happy rabbit in Paris, I assure you.
Photos: Karen Anand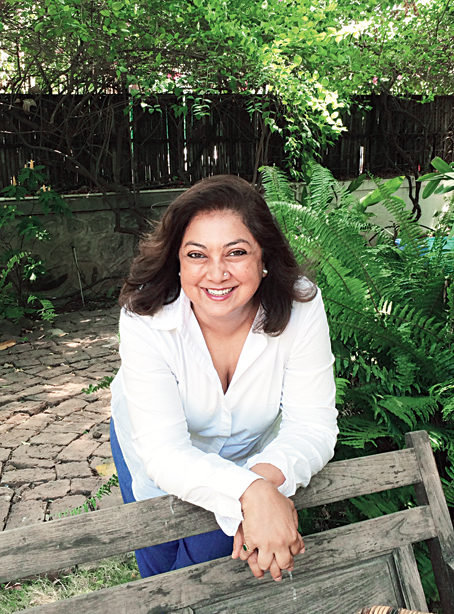 Karen Anand is a culinary consultant, culinary writer and entrepreneur. In recent times, its name has become synonymous with farmers' markets. Follow her on www.facebook.com/karenanand and on Instagram @karen_anand