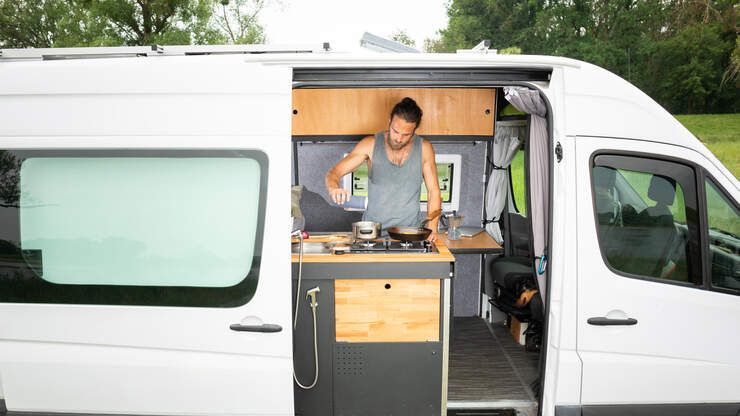 What is #VanLife and why do people choose to live in a van?
The term "Van Life" became mainstream after the tragic loss of Gabby Petito, leaving many people wondering why people chose to do this, how they can work and what are some of the benefits / challenges.
As sad as it may be, starting with Gabby's video in honor of her vision, her passions and her love of the van life. his father hope to have it Account to 1,000,000 subscribers on his channel, Nomadic Statik, YouTube to obtain a "Gold Play Button". This is the official status to show that you have "Made it on YouTube"
By Nomadic Statik (Gabby Petito)
A glimpse of our van adventures! After our first trip across the country in a tiny Nissan Sentra, we both decided we wanted to cut our lives down and travel full time, but trying to fit everything for two in the tiny trunk of the car, also spending way too much gas, food and airbnb, was not the route to take. We quickly realized that we had to find a solution if we were to continue traveling and living nomadically, which is why we handcrafted our own mini van, a simple 2012 Ford Transit Connect, using the space with it. unique designs and features. Create space for both artistic expression and distance hiking. Thanks so much for watching, and we hope you follow our journey wherever the van takes us!
Watch Gabby's one and only youtube video documenting her adventures below.
We want to take a minute to recognize a family in Tampa, Florida who are living #BusLife in a converted bus who stumbled upon footage of Gabby's van and was able to give authorities more of a timeline and location. to help find Gabby.
So what is the reality of Van Life? This documentary deals with life on the road, in a van that we call home!
The people you see living #VanLife are either buying a fully finished van, priced over 100,000, or building an empty van to meet their needs. These houses on wheels are becoming a minimalist way of life that many love!
Watch one of these DIY van builds come together