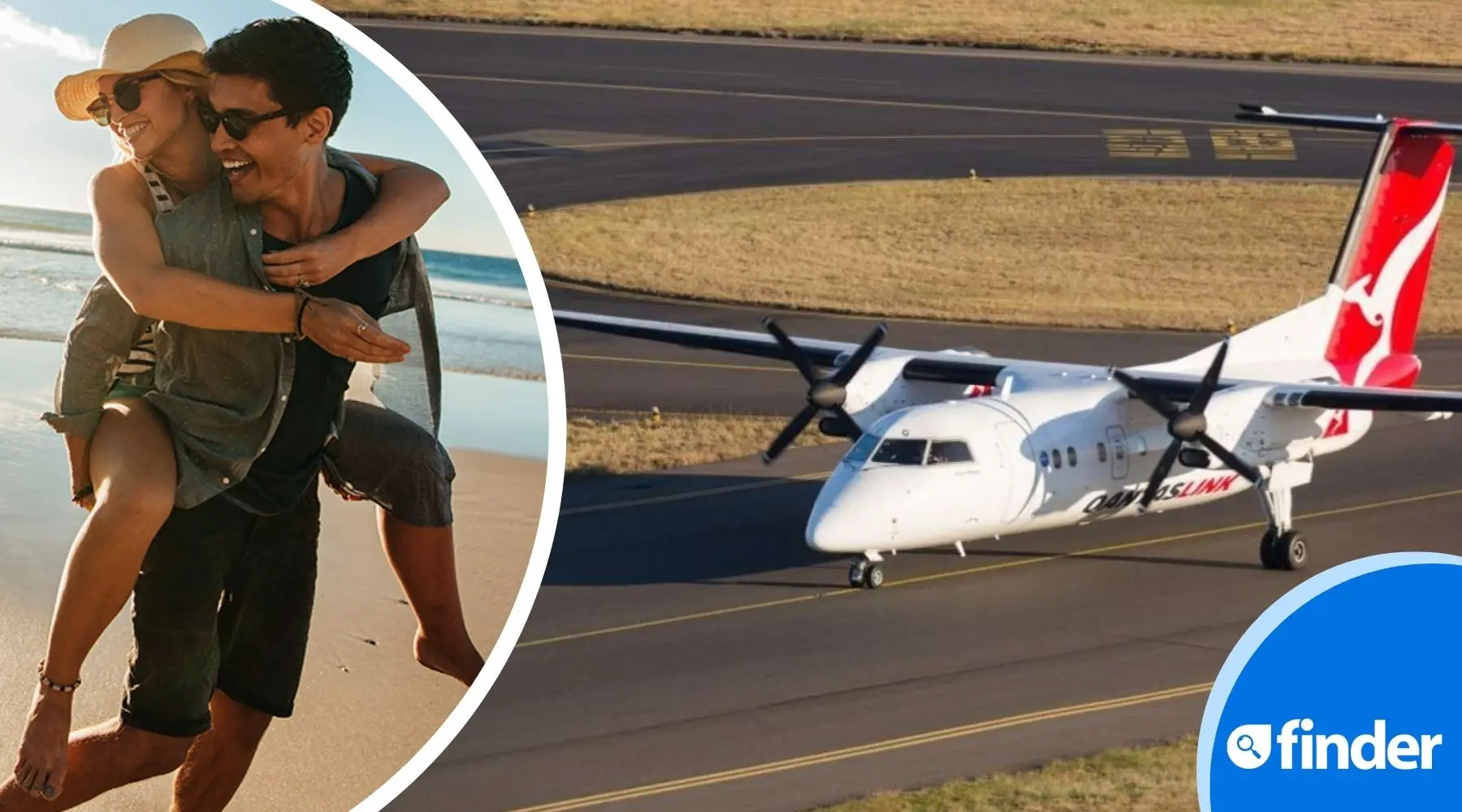 What the new deal means for frequent flyers
Now you can earn and use Qantas Points for a TripADeal holiday – and save on the $99.50 membership fee if you're not yet a frequent flyer member.
The options come after Qantas bought a 51% stake in TripADeal, making it a majority shareholder in the online travel industry.
Based in Byron Bay, TripADeal offers well-priced vacation packages and tours, ranging from African safaris and Japan ski trips to Bali beach vacations, Antarctic adventures and luxury cruises.
"It's an Australian success story built on providing ready-made holidays at very competitive prices, and their level of loyal customers shows how well they do," said Qantas Group CEO Alan Joyce. in a statement on the agreement.
Our partnership with TripADeal means we can incorporate Qantas Points into the equation, which is great news for our frequent flyers and for our loyalty business more broadly.
If you're planning your next trip now, here's how the new Frequent Flyer options work.
Join Qantas Frequent Flyer for free via TripADeal
If you are not yet a Qantas Frequent Flyer member, you will usually have to pay a one-time membership fee of $99.50. Currently, you can sign up through the TripADeal website and save on this fee.
Earning Qantas Points with TripADeal
You will earn 3 Qantas Points for every $1 spent on TripADeal vacation packages. This is one of the highest earn rates for hotels, accommodations and travel partners, on par with the points you earn with Qantas Hotels and Airbnb.
To earn the points, simply enter your Qantas Frequent Flyer membership details when booking. You'll even see the exact number of points you earn on the booking page.
Keep in mind that Qantas Points will be added to your account up to 8 weeks after hotel checkout, cruise or tour completion. Thus, canceled trips will not earn points via TripADeal.
Using Qantas Points with TripADeal
You can redeem Qantas Points to pay for all or part of your TripADeal holiday, with a minimum redemption of 4,000 points.
Some of the current vacation deals you can get include:
10 days tour in Japan. Including Qantas flights, accommodation in Tokyo, Osaka and Gifu plus a visit to Mount Fuji. Packages starting at 140,000 points + $1,399 per person, in a twin room.
9 days package to explore the famous Golden Triangle of India. This covers Agra, Delhi and Jaipur, including Qantas flights, Taj Mahal and Chandni Chowk market tours. Packages starting at 125,000 points + $1,249 per person, in a twin room.
17 day tour of Alaska, Yellowstone and the Rockies. Including Qantas flights, a 7-night Glacier Experience cruise and visits to Yellowstone National Park, Vancouver and the Great Falls in Montana. Packages starting at 250,000 points + $2,499 per person, in a twin room.
You will also earn 3 points per $1 on the paid portion of a trip when using the Points Plus Pay option.
If you have a bunch of Qantas Points you want to use, you can also pay for whole packages with Points. Just keep in mind that this generally won't give you the highest value for your points (which is usually achieved with award flights and upgrades).
🔥 Hot tip: You can use the search bar on TripADeal to see other packages and set a price range before deciding whether to use Qantas Points or save them.
TripADeal co-founder Richard Johnston said in a statement that the company's goal is "to make it easier for people to have amazing vacations essentially at the click of a button."
"It's taken us a decade to build direct relationships with suppliers to be able to deliver all the experiences we have, and the ability to now use Qantas Points for this will really drive our growth in the years to come. And frankly, this is great news for anyone looking to take a special trip."
Want to keep increasing your loyalty points balance? Check out the latest credit card sign-up offers.
Images: Getty Images, provided