what to do outside of the conservative party conference
6 minutes to read
Ah, Manchester – the home of two football clubs, a legendary music scene and of course the Rovers Return. Laurence Sleator recommends that delegates venture beyond the boardroom and explore one of the North's most fascinating cities.
The last time Boris Johnson set foot in the Midland Hotel in Manchester, he was a Prime Minister under siege. He had no majority, no Brexit deal and was in shock after being brought back to Parliament by the Supreme Court.
Two years and a resounding election victory later, he and his Conservative Party foot soldiers return to Cottonopolis for this year's Party Conference in a much more dynamic and upbeat mood.
As always, the usual steel ring will encircle the conference venue, but if attendees step outside, they will discover a modern and prosperous city with luxurious apartment buildings and large offices towering over the skyline, inhabited by a young and fun population who love to have fun with all that Manchester has to offer.
As Stone Roses frontman Ian Brown once said: "Manchester has it all, except a beach…" So let The House guide you through the best spots.
ACTIVITIES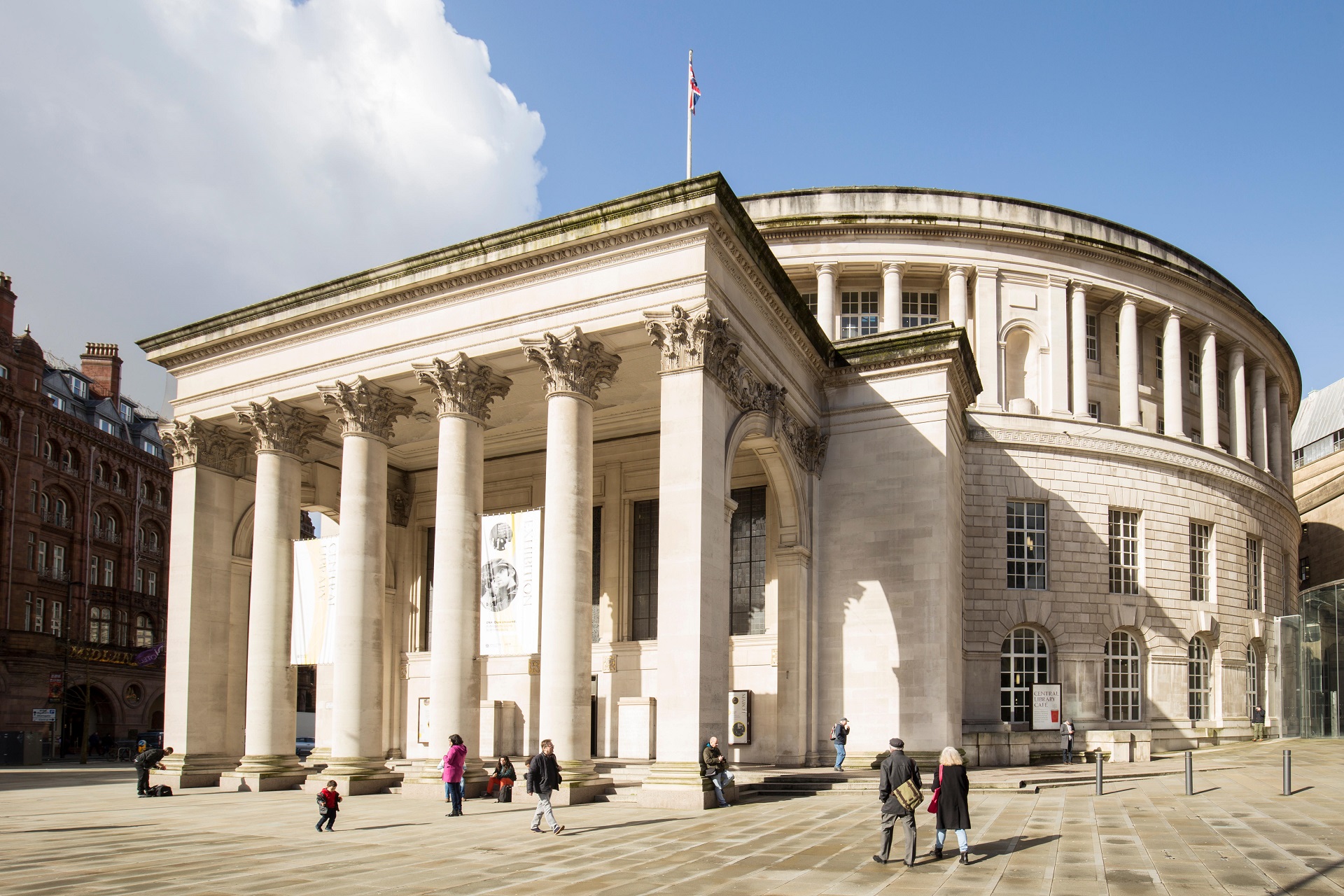 With this year's conference being a hybrid event, focusing on interesting – and less interesting – events while doing other things is a real possibility. So turn off the camera, mute the mic, and walk around town.
Visit a library
Inspired by the Pantheon in Rome, Manchester Central Library is the centerpiece of St. Peter's Square in the heart of the city center and is, above all, right next to the conference venue.
Those seeking respite from party members upset by the planning bill can escape into the imposing Reading Room to browse texts ranging from the complete works of Elizabeth Gaskell to the diaries of Alan Duncan.
In nearby Deansgate, visitors can book a free tour of the John Rylands Library. The Victorian Gothic architecture is more reminiscent of an ornate cathedral and inside is the oldest known piece of the New Testament and a 15th century edition of Chaucer's Canterbury Tales.
Head to a museum or gallery
From the life and times of local hero Alan Turing to the jersey Sir Geoff Hurst wore in the 1966 World Cup final, Manchester has all the cultural enthusiasms taken into account.
The Science and Industry Museum; the Popular History Museum; the National Football Museum; the Whitworth Art Gallery; Where Imperial Northern War Museum should all pique interest.
But there is bad news for Gail Platt and Roy Cropper fans. The Coronation Street Tour, which includes a trip to the famous Rovers Return, will no longer be relaunched until Spring 2022.
Go to a concert
Manchester and live music go hand in hand like Margaret Thatcher and Willie Whitelaw.
Places whose Albert Room, the Institute for the Deaf and the Chateau hotel hosted Oasis, The Smiths, and New Order during their early years. Manchester has a serious musical pedigree.
SPORT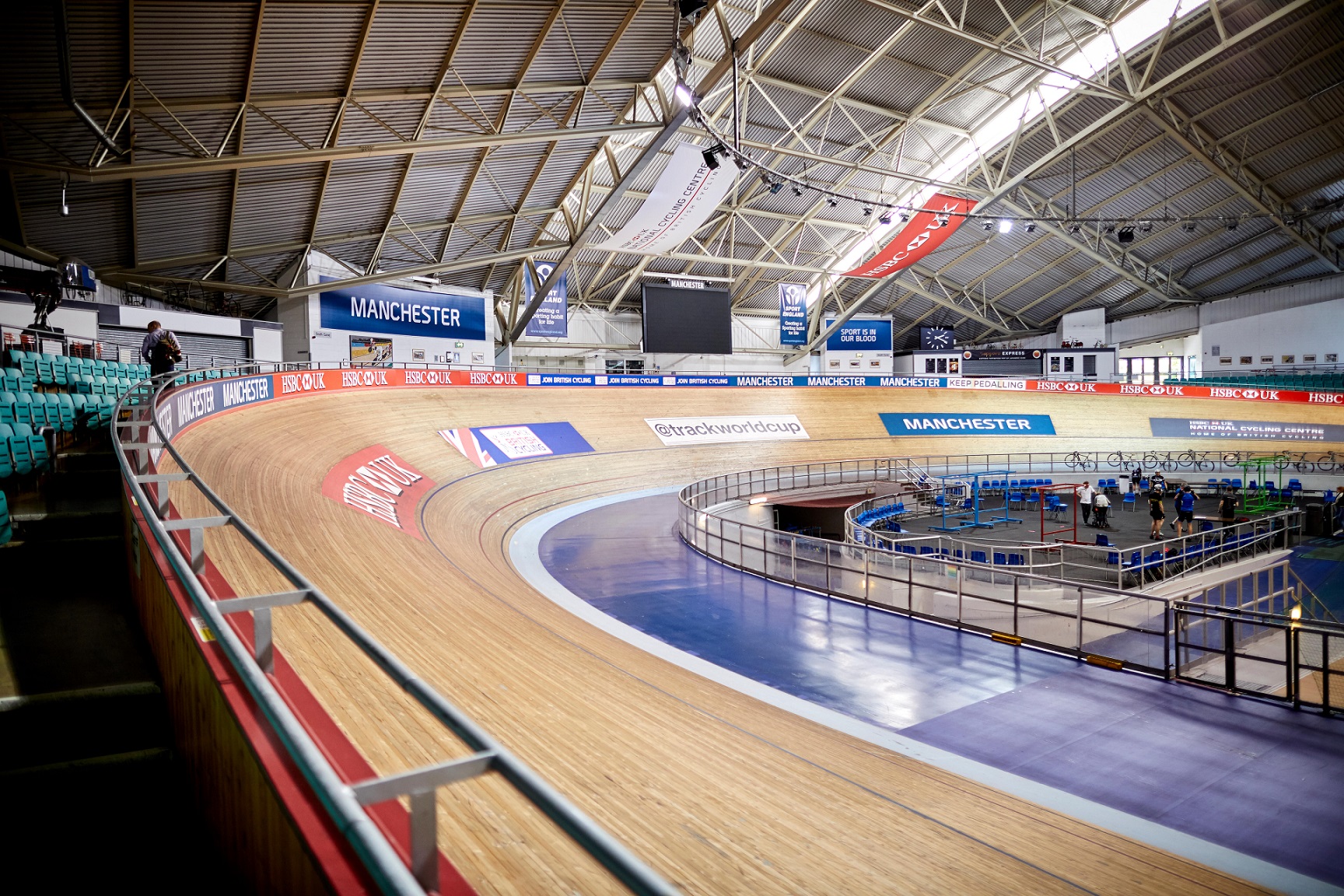 We know Manchester is passionate about sports, so getting involved is the only way to soak up the atmosphere and excitement of the city.
Red vs. Blue
Manchester are of course known for their red versus blue rivalry and whether it's City or United fans come from all over the world to see their mega stadiums up close.
Manchester United play Everton at home, so catching a game is a possibility if you're quick.
Go up to the velodrome
Jason and Laura Kenny's exploits in Japan have inspired many to get on their bikes, to quote Norman Tebbit, so where better to go than where they trained to become champions?
Manchester is home to the National Cycling Center who at one point sharpened nearly every Olympic and Tour de France champion in Britain. Track test sessions start from £ 17.50.
BARS AND NIGHT LIFE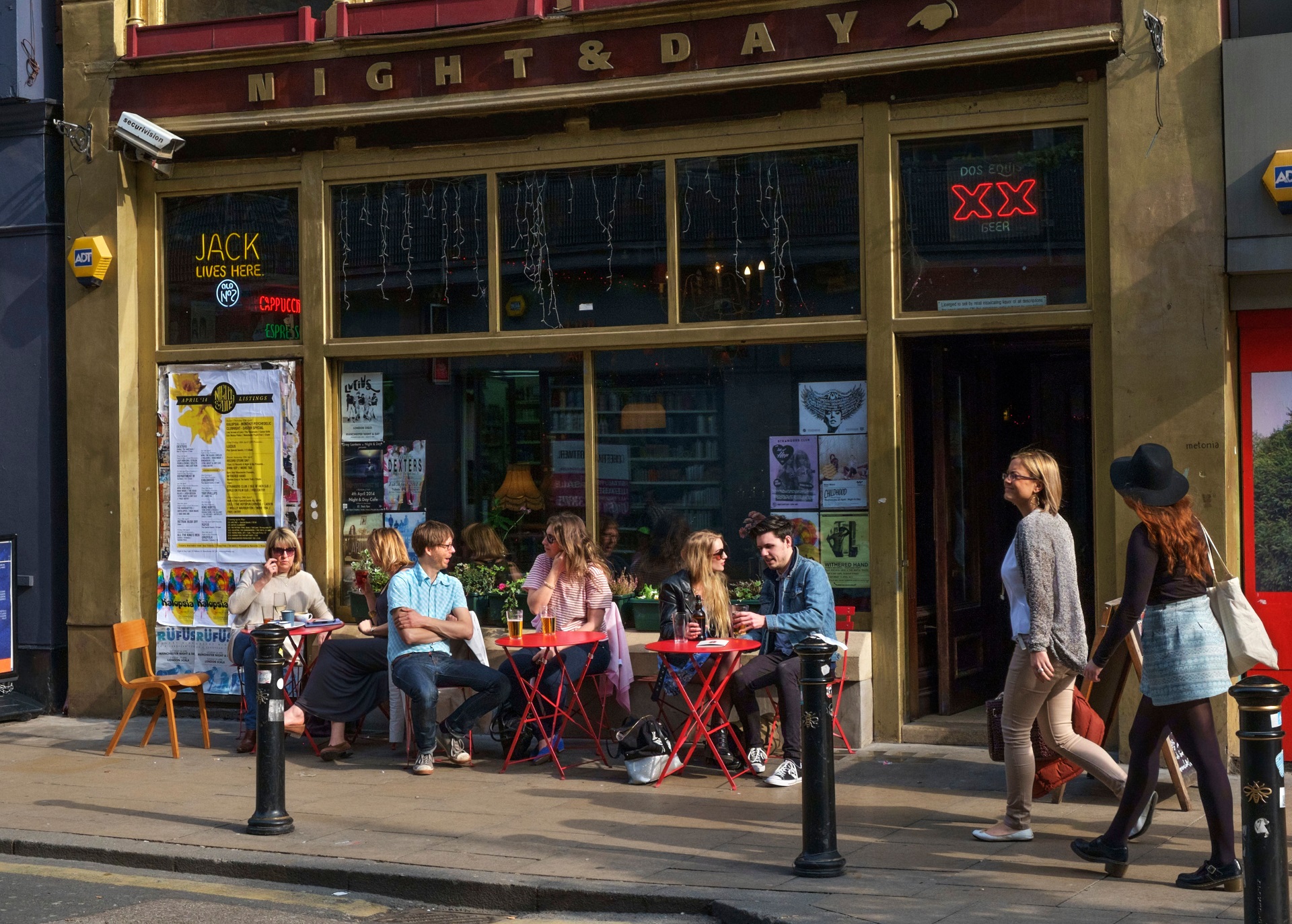 If sipping mulled white wine at a business reception doesn't sound appealing, Manchester has plenty of trendy deals until the early hours of the morning.
Canal street
Running alongside the Rochdale Canal inside Manchester Gay Village, drop into one of the many bars and it's impossible not to have a good time in one of the most gay-friendly cities in the world.
The Walking Street is home to some of the best drag hosts in the country, themed nights from Abba to Britney and the most exotic – and loudest – cocktails in town.
Fun fact: Although now defunct, in 2009, the Spirit Bar on the streets hosted the very first official LGBT conservative event, hosted by Theresa May, then shadow Minister of Equality.
Escape to Cargo Island
Built from an old freight depot, this new chic and urban market hosts DJs, live bands, comedy concerts every night of the week, with chefs cooking every type of cuisine imaginable.
A specialist wine bar will delight sommeliers while craft beer enthusiasts can enjoy Pomona Island beer in Salford, in partnership with the venue. Andy Burnham was spotted here.
North Quarter
Along Thomas Street and Edge Street, Cane & Cereal features cocktails and indie songs for those coming from the conference karaoke. Sit on the roof at the NQ terrace until late or enjoy £ 5 pints and £ 6 cocktails during happy hour at Common bar.
A four-minute walk away, Stevenson Square has more bars than humanly possible to visit, with The local boy, Flok and NoHo particular highlights.
RESTAURANTS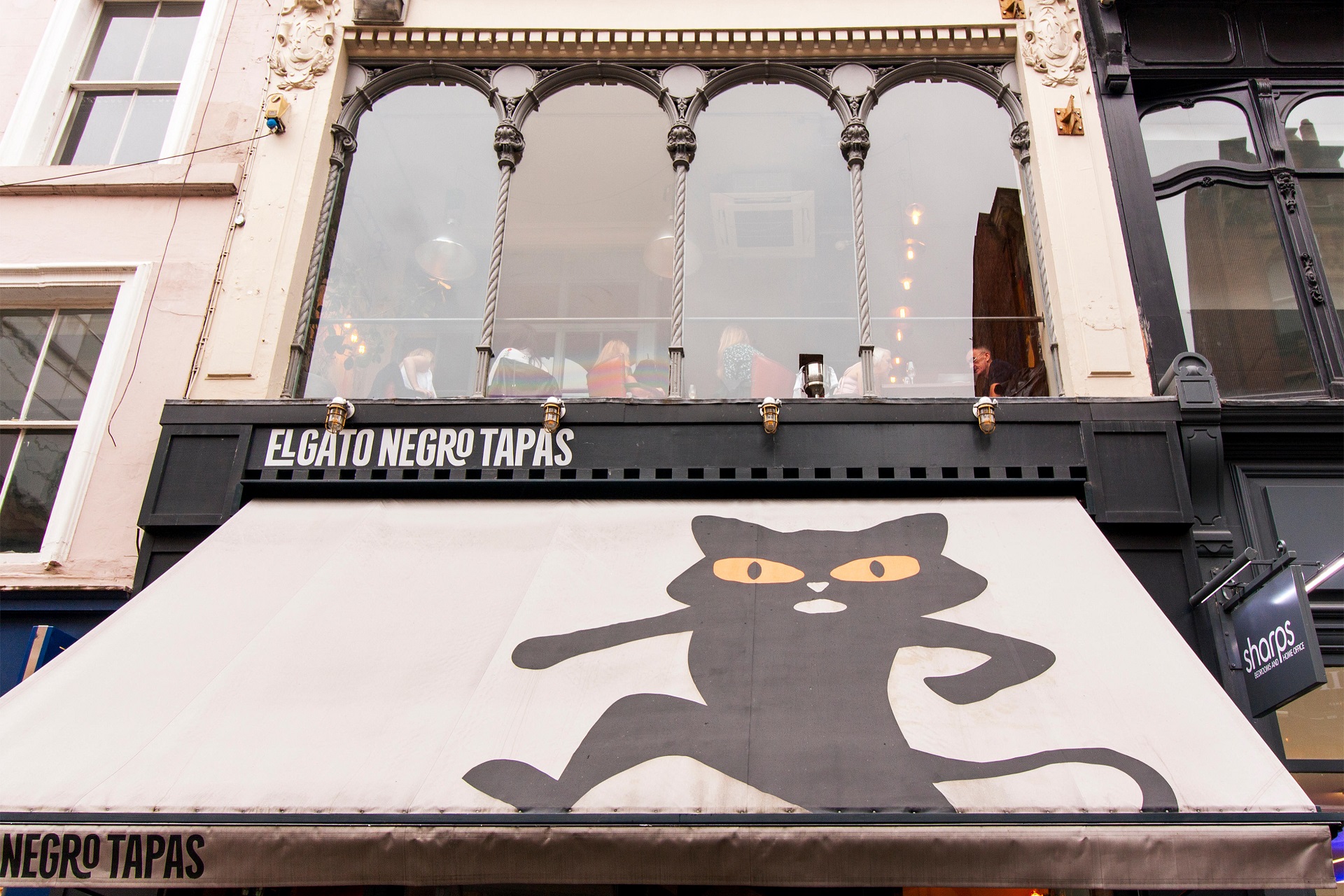 Manchester has one of the best food scenes in the UK, with the cozy ambience of plenty of great places to chat with dignitaries or prepare for the next leadership campaign.
Federal café and bar
If the hotel breakfast proves to be insufficient, a trip to this Australian-inspired brunch on Deansgate is a must. Latte art, homemade cakes, and halloumi and avocado on toast are all served on Instagram, much to the Foreign Minister's relief.
El Gato Negro
Popular with footballers, especially Manchester City manager Pep Guardiola, this upscale tapas restaurant on King Street has established a cult.
Spread over three floors, the restaurant has won awards, recently winning the Bib Gourmand award for the third time for providing "exceptionally good food at moderate prices" – a blessing after a long and expensive conference.
One more
Just off Manchester's famous Oxford Road, this chinese restaurant serves three different dishes on three floors. In the basement is a rice noodle bar, on the ground floor a Chinese hot spot station for self-cooking and a Chinese seafood barbecue at the top. Single-serve foods spin on a conveyor belt, giving you the choice of what to throw on your barbecue or in your hotpot.
Home Newsletters
Find out what MPs and peers are talking about. Sign up for the House's morning email for the latest information and feedback from parliamentarians, policymakers and organizations.