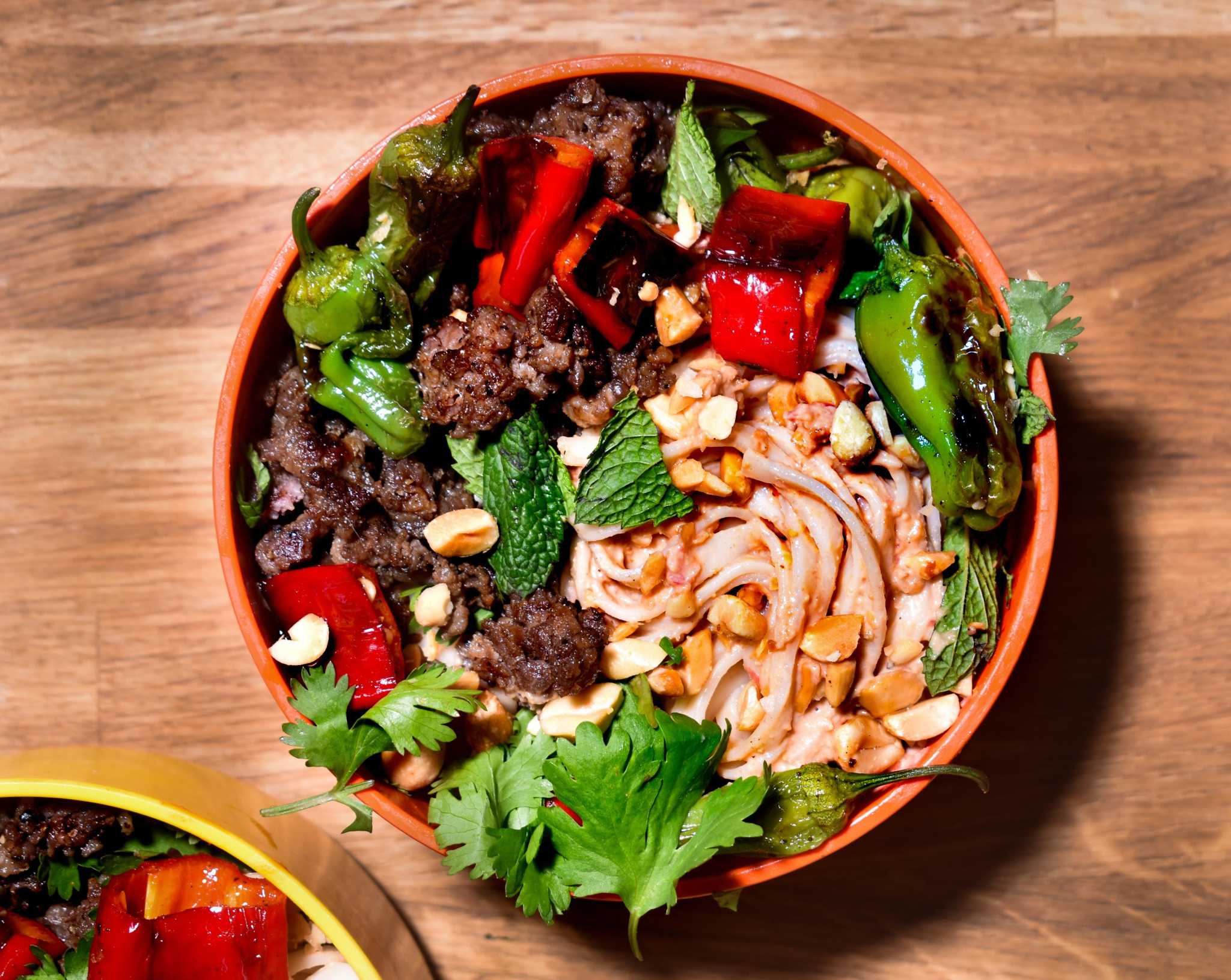 When summer sizzles, turn to this bowl of cold one-dish noodles
As I sit in my Airbnb, with five fans circulating air from a sauna, I wish someone offered me an air conditioning unit. It might seem irrelevant if you're shrouded in San Francisco's blanket of fog proper, but it turns out that literally anywhere outside of the city — including Los Angeles, where I went this summer — has very hot summer. If I could ask for another freebie, it might be a smoothie (I've become an LA stereotype) or an ice-cold beer with lots and lots of limes, or if I'm eating, a bowl of chilled noodles because that's all I want now.
When I think of cold noodles, I think of the chewy, meaty, chewy noodle bowl at Steep, a teahouse and cafe in Los Angeles' Chinatown. These noodles are the inspiration for this week's recipe: light but satisfying goodness that has me embracing — or at least being distracted — from this electric blanket I'm in.