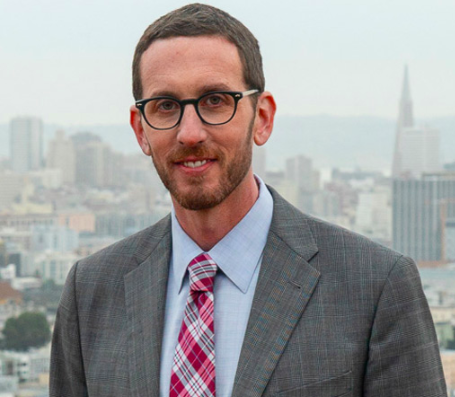 Wiener supports a giant project carried out without any contribution from the neighborhood
I went to Senator Scott Wiener's virtual town hall tonight, and nothing he said should have surprised me. But for the record, he said the "best thing that has happened" in San Francisco and California politics is the rise of the Yimbys.
He also expressed his strong support for a giant project in Potrero Hill which is a case study of what can happen under the state law he sponsored.
Wiener encouraged everyone in attendance (and due to the way his office controlled the Zoom room, I couldn't count people online) to join a state or local Yimby group.
"I encourage you to get involved in the Yimby movement," he said.
And he kept saying that cities like San Francisco and areas like West Los Angeles "haven't built enough housing."
As a reminder: cities are not currently building housing. Developers are doing it.
And there is no evidence that developers, left out of control as Wiener wants, will reduce the cost of housing. In fact, most of the evidence says otherwise.
Wiener talked about a lot of the bills he brought forward, and a lot of them are excellent. He wants to decriminalize psychedelics. He wants to repeal the law that allows cops to target people (mainly trans women and people of color) for "loitering with intent to prostitute". He spoke about the need for safe injection sites. He succeeded in obtaining money from the state for housing for young people of transition age.
These are all things a San Francisco state lawmaker should demand. (He also attacked PG&E and said he was a "long-standing supporter of public power," but that depends on the definition of "long-standing." In the critical election of 2001. He did not pushed the question significantly when he was a supervisor.)
But when it came to housing, he was happy to promote his pro-developers agenda, including offering his full, unmitigated support to a giant project at 300 DeHaro Street that is being carried out without any contribution from the neighborhood, or any contribution from the neighborhood. contribution of the planning service, and no hearing of the supervisory board.
The De Haro project will rise 120 feet at the foot of Potrero Hill and include 450 units of mostly expensive ORS housing – tiny bedrooms with shared bathrooms and kitchens that will almost entirely appeal to young singles with lots of cash. .
There are no family units.
The building will have 40 units – that's eight percent – affordable for people earning less than $ 47,000 a year. Another 127 will target people earning less than $ 75,000 per year. (Remember this is an individual income – none of the units, at 300 square feet, are designed for more than one person.)
It will become, according to a local resident, a "glorified Airbnb hotel". (This would, for example, be perfect for short-term corporate housing.)
The developer first met with locals, who were willing to negotiate for a project slightly smaller than the original plans. But there was never a serious discussion – in fact, the developer quickly stopped talking to neighbors and used SB 35, a state law sponsored by Wiener, to almost double the size of the project and wipe out all of it. community surveillance.
It will be built without the approval of the Planning Commission. There is no process of weighing the supes.
This is, apparently, exactly what Wiener was hoping for. He said tonight: "I'm really happy to see this move forward. The developer has tried working with the neighbors but it doesn't always work.
In fact, I spoke this evening to JR Eppler, president of Potrero Boosters. He told me that what Wiener had said was "clearly wrong". The developer, he said, "never tried to work with us."
He added: "We have worked with many real estate developers and always came up with a better project. "
Not anymore. Not when the developer has the nuclear option to simply use Wiener's Law to ignore whatever the community wants.
Oh, Wiener answered questions, although the Q&A feature on Zoom. I asked for one: did you oppose the recall of Chesa Boudin?
He read and responded to everyone else, then said there were no more questions and ended the meeting. I never got an answer.