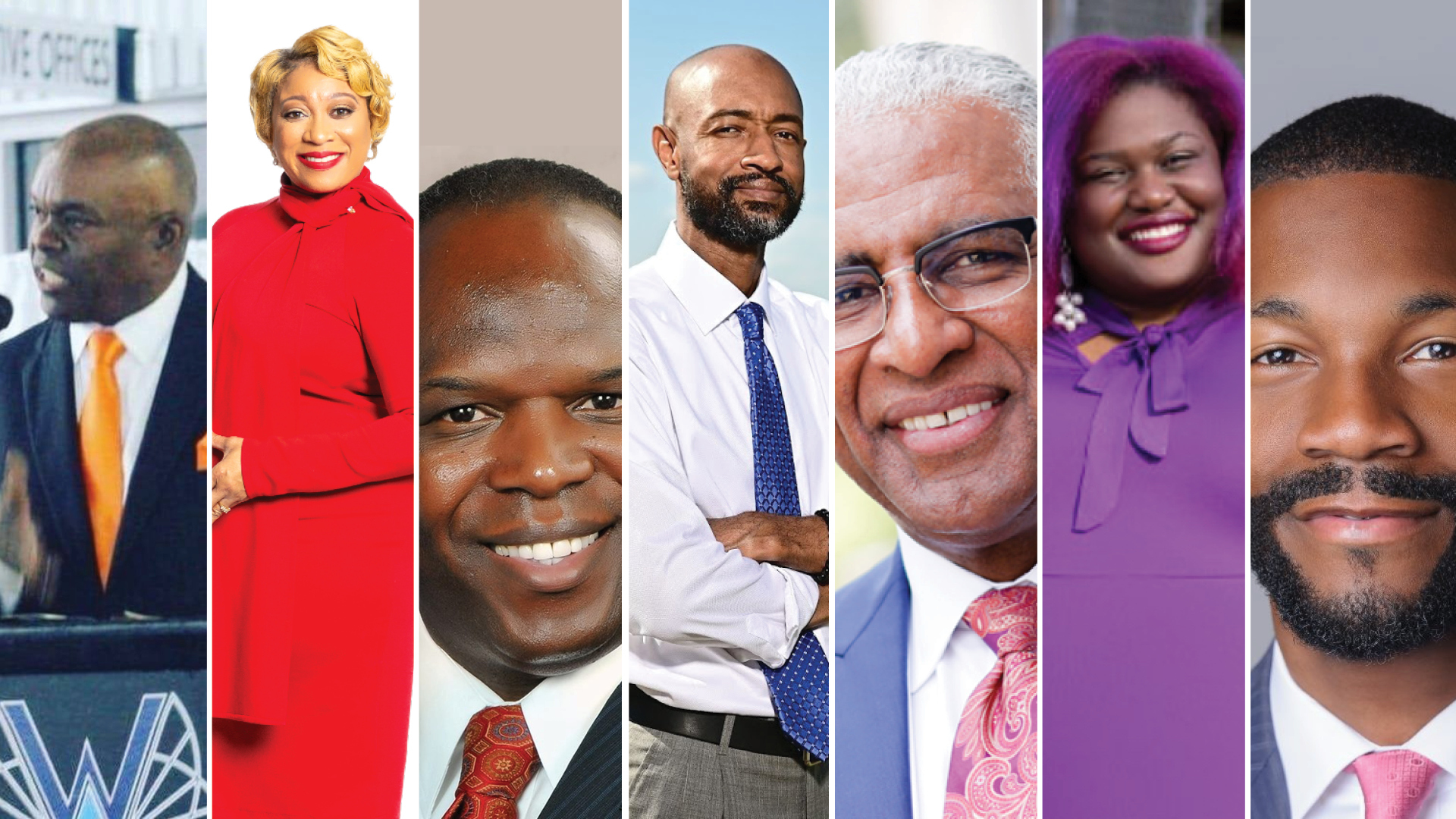 With a crowded field for mayor, Birmingham voters weigh in on the city's future
Voters in Birmingham have until next week to send out postal ballots, and Election Day is fast approaching August 24. On the ballot they will find a long list of choices for the mayor.
Eight candidates are in the running to be Birmingham's next mayor, including incumbent Randall Woodfin, Commissioner LaShunda Scales, former Mayor William Bell, local businessman Chris Woods, Cerissa Brown, Philemon Hill, Darryl Williams and Napoleon Gonzalez.
Woodfin is campaigning on the slogan "Vision 2025" and pledged to continue to revitalize neighborhoods, get guns off the streets and create more jobs in the city.
However, candidates and citizens challenged him for not keeping his promises or making decisions he had never campaigned on in his first election in 2017.
Community and economic development consultant Carmen Mays said she was backing Woodfin until he approved the $ 90 million construction of the new soccer field near downtown, called Protective Stadium.
"It wasn't part of anyone's campaign," said Mays, who was previously on Woodfin's transition team. "At no time during the campaign for mayor have we talked about a stadium before. "
While Woodfin faces a lot of criticism, he's got a head start being the incumbent.
"Generally what we've seen in all of the political science research is that incumbents have an advantage in any type of election," said Peter Jones, professor of political science at the University of Alabama at Birmingham.
Plus, social media can give a candidate an edge in polls, according to Allen Tharpe, a professor at Miles College.
"Research has shown that more than 50% of Americans get information on social media. Not from the traditional sources that we normally think of. So it changed the landscape of politics and political campaigns a lot, "Tharpe said.
So far, Woodfin and Scales seemed to use social media more than the other contestants.
It is possible that no candidate will win 50% of the vote and the race for mayor will end in a run-off, which is not uncommon for elections in Birmingham.
WBHM has spoken to Birmingham voters across town about what they want over the next four years.
Here's what they told us:
"Help our street neighbors"
"I wonder how if we could budget even a tiny amount of funds to help our neighbors on the street and to help people who have no place to live? The city regularly sells buildings for a dollar to real estate developers for redevelopment. Why don't we spend this time dealing with housing and homelessness, right? I also think of this in the disparity in health care. "
– Jamie Foster, 30

"Number one is the issue of crime"
"Number one is the issue of crime, this is the first priority. And then our communities which have really been neglected. "
– Faye Anchrum, 67 years old

"Investing in small businesses"
"Being at a Birmingham based company I think it's very important to communicate more from the mayor, like what he's looking to invest in small business, and we don't get a lot of information from His part."
– Madison Brown, 27

A sense of security.
"We should demand that they meet a minimum bar of worry about housing, hunger and food insecurity and that everyone who wants a job has one."
– Gabriel Cubero, 26 years old