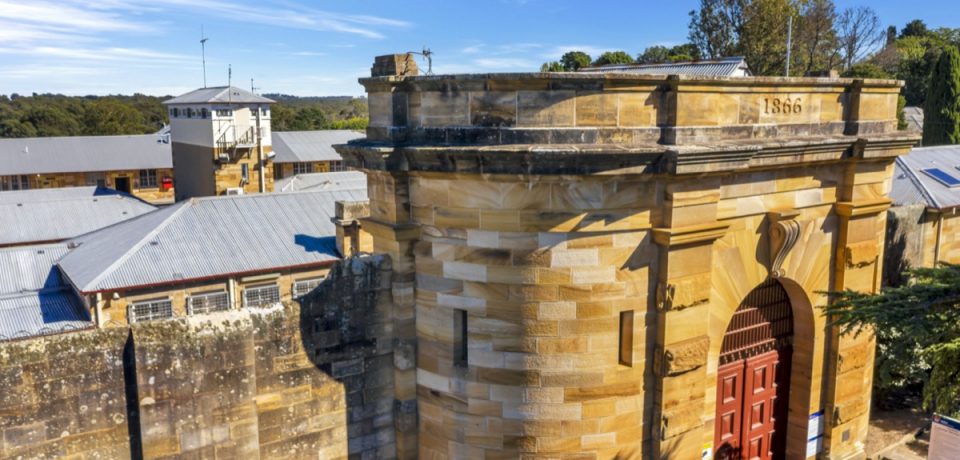 You won't get it for a steal, but there is no other seal like this
Want to stay in a historic sandstone residence in the heart of the Southern Tablelands with 60 rooms to choose from on a site of nearly two hectares, with tennis court, industrial kitchen, commercial space and absolutely no security concerns?
Well, the NSW government might have the seal for you.
She just brought the old Berrima Correctional Center to market.
Nick Estephen of the Colliers sales agent says that although it is ironic, Berrima was "a beautiful prison" with its handcrafted stoneware construction.
He says it's unusual to sell such a unique property, but since Colliers put it on the market last week, there has already been widespread interest across Australia.
Weekly bulletin
We compile the most read region stories from the past week and send them straight to your inbox every Thursday afternoon. Subscription is the easiest way to track, with just one click.
"He has so much potential," says Nick. "We have received more inquiries about the prison than we have had for almost everything else so far this year.
"Because it's so unusual, it offers such exciting potential for a buyer. Yes, the rooms are small, but they could fit into some type of hotel accommodation – maybe an Airbnb or a lifestyle leisure destination with a mall, maybe even a brewery.
We believe that a brewery would have been a hit with the former residents of the property.
Nick says the reallocation of the property would provide significant social, economic and cultural boost to the local Southern Highland community, which is already a popular destination for visitors to Canberra and Sydney.
---
READ ALSO: Six days of freedom: how a village unknowingly sheltered fugitives
---
Berrima Correctional Center was decommissioned in 2020 as the NSW government felt it was no longer needed for its use, hence its sale. It had operated as a prison from 1839 to 2011, with only a few breaks in between.
It was reopened in 2016 to provide additional accommodation for the NSW prison population, housing 75 low security inmates.
Originally built between 1835 and 1839 from local sandstone, the prison was built by convicted London carpenter and carpenter James Gough, who was granted a conditional pardon in 1821 to build the prison with much of the construction work carried out by convicts in iron. It was built at a cost of around 5,000 pounds.
During World War I, it was used as an internment camp for prisoners by the Australian army. Between 1944 and 1949, it was rebuilt by prison labor at a cost of £ 18,000, with only the original exterior walls and the entrance to the old prison.
Today the old prison is listed as a New South Wales Heritage Site and is currently zoned for SP1 (Correctional Center) Special Activities, meaning it will need to be altered or go through a process of development request, depending on what the new owners plan for the site.
Besides the small rooms and the impressive security via the watchtower, there are also two historic cottages on site. Additional commercial space is also available, as well as an industrial hangar and offices that were previously used by the guards.
Photos provided by Colliers show rarely seen internal photographs of the complex with its well-maintained landscaped areas and extensive use of original sandstone.
Berrima Correctional Center is offered for sale by expression of interest, ending Friday, November 26, 2021, through Colliers.
Original article published by Sally Hopman on The RiotACT.