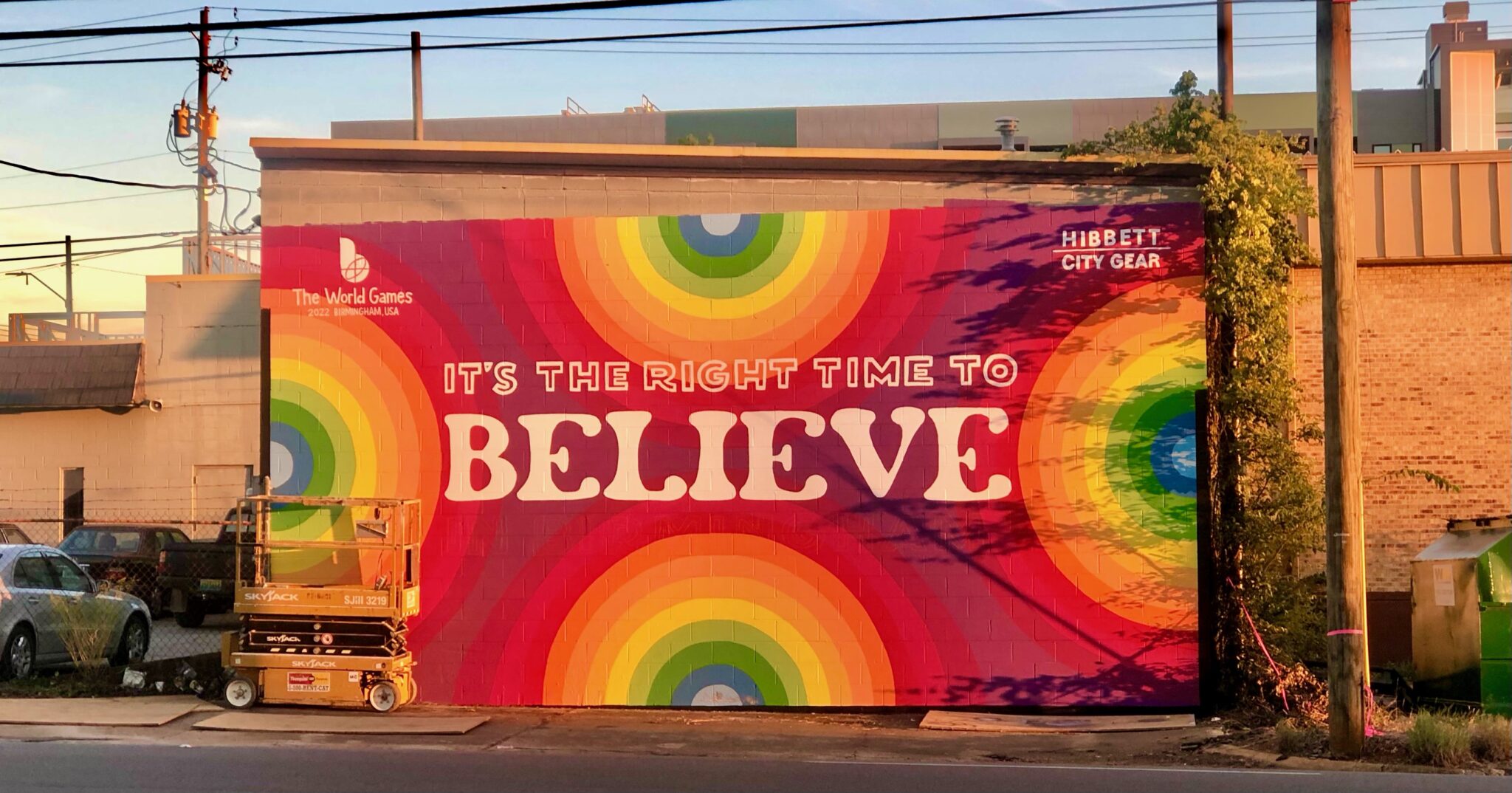 Your Guide to Birmingham's Beautiful Murals in 2021 – Part 3
Reading time 3 minutes
Hope you are ready for more frescoes as we are back. It's time to go discover the best of art around our city. This is part three of our ultimate guide to Birmingham murals. Check out Parts 1 and 2 first, if you missed them.
1. Know your wall story—@movetk
This mural depicts four Birmingham icons: Fred Shuttlesworth, a civil rights activist; Sun Ra, an iconic jazz musician; Angela Davis, activist; and Spider Martin, photojournalist.
This mural represents unity, and although we are all different, we are one city.
3. Birmingham Color Wall— @marcusfetch
Another creation by Marcus Fetch, this mural idea started with Marcus, but dozens more in the community have come together to add to it. You can find the Birmingham Color Wall and its most recent additions on 1st Avenue.
This mural located in Woodlawn features bright colors and musical instruments.
It is a tree with leaves made of handprints from the community. It shows the change of leaves from fall to spring.
The mural is the result of a collaboration between Fitz Hand Painted Signs, Blank Space Bham, BHM Artist Collective and many others, as well as REV Birmingham. The purpose of the mural was to provide a message of encouragement to essential Birmingham workers during the early stages of the COVID-19 pandemic.
7. Alabama Ballet Mural— @trelili
This iconic mural shows a lady riding a bicycle in a polka-dot dress and sunflowers.
This Fancy the Elephant mural is located in the heart of Avondale.
9. Now's the Right Time, Legacy Mural # 1 –@blankspacebham
This is the first of four murals that will be part of the "It's the Right Time" heritage mural project in partnership with the World Games and Hibbett.
10. It's nice to have you in the Birmingham mural—@mcmcbhm
Head to Trim Tab for a drink and admire this giant blue fresco painted on top of the building.
11. Mayawell bar rabbit mural—@ brother_andy
This bunny mural can be found on the side of the Mayawell Bar. Sample one of Mayawell's delicious margaritas and take a look at the wall art.
12. Wall painting of the 2021 World Games—@marcusfetch
Here is another mural in honor of the World Games in Birmingham. This one was painted by a well-known local artist, Marcus Fetch.
13. Ecoscape Phoenix wall fresco—@mammothmurals
A phoenix seems to melt in smoke as its feathers fly behind it on this colorful mural.
14. Imagine the elephant—@bbonardd
Miss Fancy the Elephant can be seen on the Avondale Brewing Company side. She is the icon of the company.
15. Awesome to have you in the Avondale fresco— @roblikespie & @ platypi.io
A well-known mural in Avondale, this artl welcomes you to the area with a bright green and white color scheme.
Stay tuned for more parts of our guide to murals in Birmingham, coming soon. Tag us on social media @bhamnow with all the photos you take in front of the murals of our city!