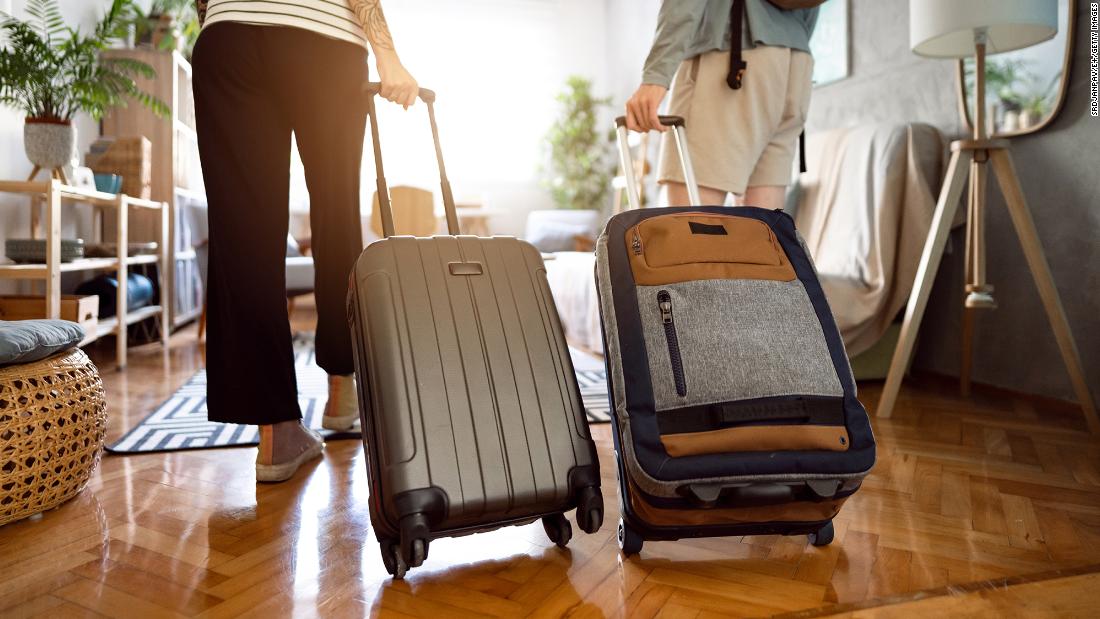 Airbnb is rolling out 'anti-party technology' to help enforce its global ban
The new system analyzes a variety of factors, according to a
company announcement
Tuesday, including previous reviews, how long a user has been on the platform, length of stay, and whether the rental is on a weekend or weekday.
The goal, Airbnb said, is "to help identify potentially high-risk reservations" and prevent those users from completing a reservation. Those unable to book homes due to anti-party technology will have the option of booking a hotel room or private room (rather than an entire property where a host is less likely to be present ) through the platform, Airbnb said.
Airbnb made its ban on all parties and events permanent in June, about two years after announcing a temporary ban. Initially, the company said the ban was aimed at mitigating the spread of Covid-19 through social distancing efforts, as well as a response to pandemic bar and club closures causing many Airbnb users to walk away. party in rented houses. But eventually, the company said, that decision "evolved into fundamental community policy."
Over the years, Airbnb has had to deal with headlines about violent incidents that occurred at parties at rental properties. In April, for example, two teenagers were killed and several people injured at a party at an Airbnb-rented property in
Pittsburgh
.
Airbnb said there was a 44% year-over-year drop in party reporting rates in June, which it attributed to the change in policy.
Airbnb has been testing similar technology to solve the problem in Australia since 2021, with a 35% drop in unauthorized parties after the rollout, according to the company. Airbnb said the pilot in Australia was so successful that it is now becoming permanent in the country and the company "hopes for similar success" in North America.
After announcing a temporary holiday ban in 2020, Airbnb implemented a similar system focused on users under 25 who were booking rentals locally and had no positive reviews. The company described its new anti-party technology as "more robust and sophisticated."
"We anticipate this new system will help prevent more malicious actors on our platform," the company said, "while having a less brutal impact on guests who aren't trying to throw a party."