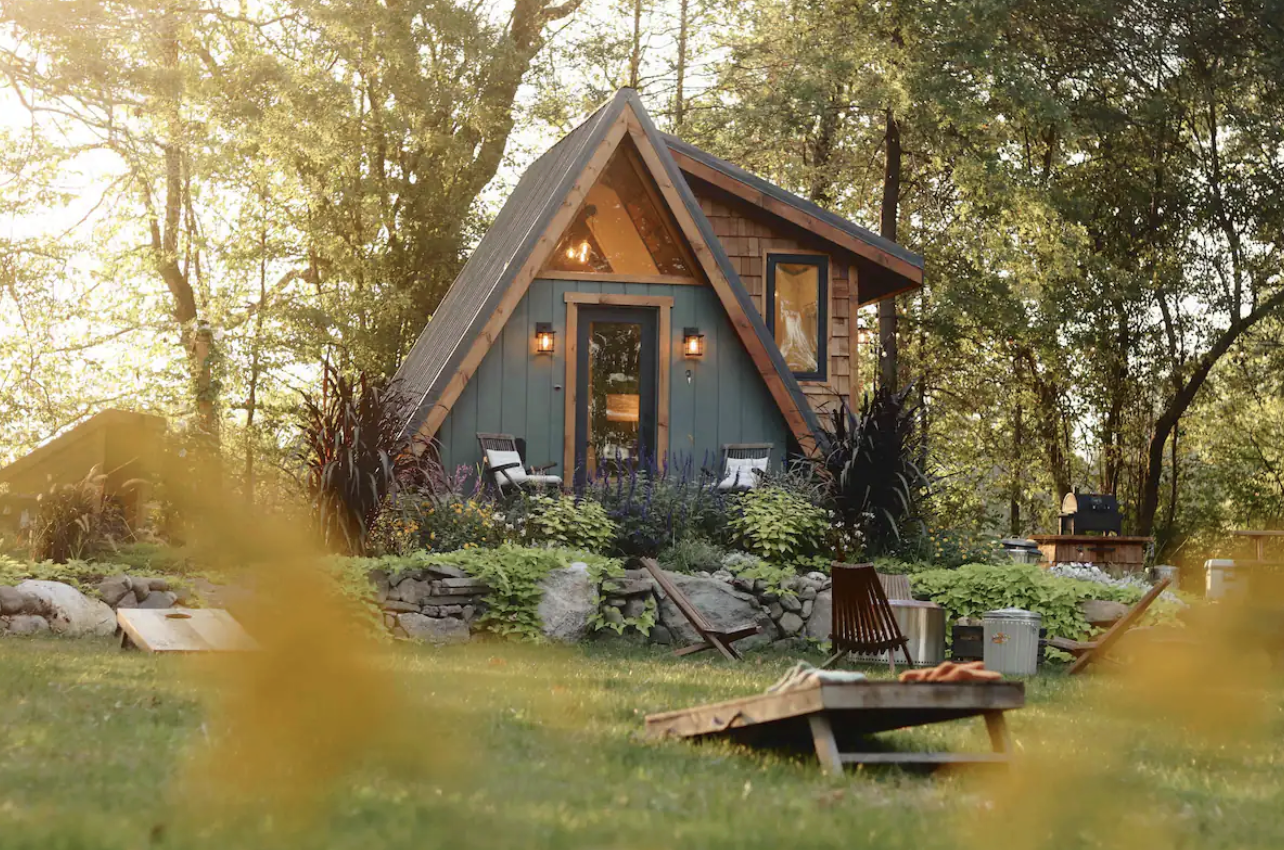 Airbnb reveals its most popular American rentals on Instagram
Sometimes planning a vacation depends on where you are staying. And Airbnb customers are eagerly looking for unique places to plan their next great getaway. The short-term rental site has just unveiled its most liked 2022 Airbnb rentals, and properties are tempting enough to book a trip around. While the most coveted accommodations are found around the world, two very special properties are found in the United States, one on each coast.
With over 14,600 likes to date, it's walking in Montgomery, New York, a small town about 90 minutes from New York. Starting at $150 per night, the one-bedroom, one-bath A-frame can sleep two (lucky one) guests. Built on 78 acres of a working farm in the Hudson Valley (just steps from the area's namesake river), this luxury cabin is a secluded glamping paradise at just 168 square feet. And although the city center is only a three-minute drive away, if you're at The Step you'll need to use the outhouse — there's no plumbing or showers on site. There are, however, two ponds (fishing is permitted), a nine-hole disc golf course, and plenty of animals to visit, including goats, rabbits, chickens, and cows.
Looking for something a little less rustic? If running water and ocean views are your thing, check out cliff house in Monterey, California. With over 14,000 likes to date, this four-bedroom, three-bathroom rental home on iconic Highway 1 is just 15 minutes from Big Sur. Starting at $1,056 per night, Cliff House sleeps six, plus pets. Due to its slope, the property is not suitable for children, but the young at heart can also enjoy the included 500 square foot bunk house which offers epic views adjacent to the main house.
Ready to flee the United States? here are the Most popular Airbnbs in the worldincluding adorably quaint English cottages, a quirky cabin in Taiwan, and a rustic (but well-appointed) mountainside home in Argentina.