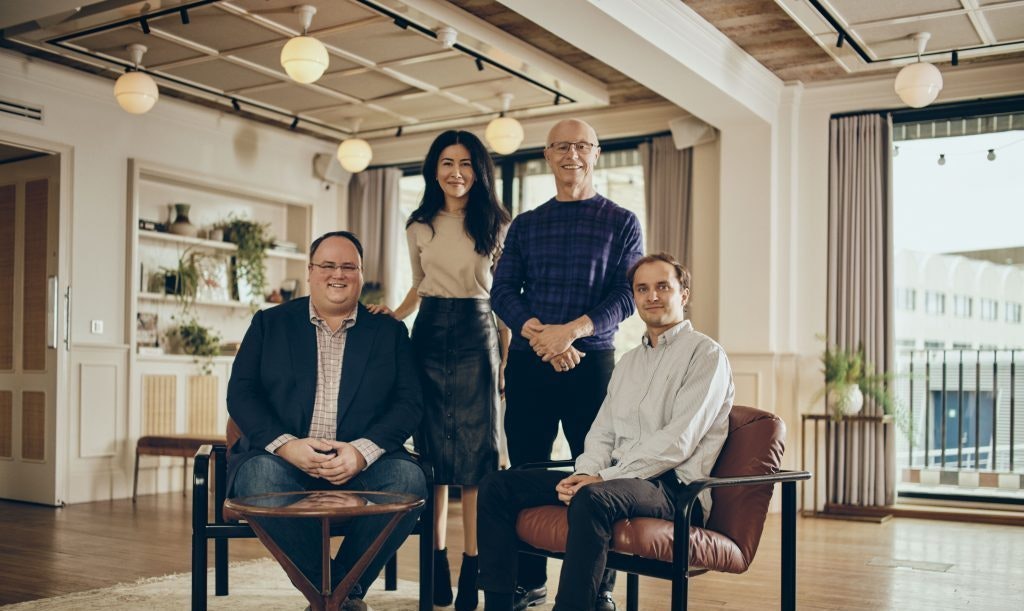 American VC Sequoia recruits its fifth partner in Europe
Sequoia has hired a fifth partner to be based in Europe, a further sign that the US venture capital giant is active on the continent.
Cornelius Menke joins Sequoia from Boston Consulting Group. He also previously worked in the CFO office of Klarna – Sequoia's largest European portfolio investment – while studying at the Stockholm School of Economics.
Luciana Lixandru – the fund's first European recruit and former Accel partner – said "Our commitment to Europe has never been stronger", in a tweet welcoming Menke to the home team.
Menke will be based in Sequoia's London office and will help grow the fund's European portfolio by investing across sectors, Sifted has learned.
The Sequoia Europe team
Menke is Sequoia's fourth new partner in Europe since starting to build a team in London in 2020.
The other partners are:
George Robson, former product manager at Revolut, who is in charge of

build a network

European scouts.

Anas Biad, who joined rival venture capital fund Silver Lake last May.

Matt Miller – a Sequoia veteran who has worked for the fund for 10 years and moved to Europe to lead its expansion in the field.
In a post on LinkedIn today announcing his job change, Menke wrote: "With the first point of contact dating back to my time at Klarna in 2017/18 as one of Sequoia's first European investments, I am very looking forward to partnering with similar bold entrepreneurs all across Europe, from idea to IPO and beyond!
Unlike some funds in Europe where partner only applies to the most senior team members, each member of Sequoia's investment team carries the title of "partner".
The footprint of American venture capital in Europe
In March, Sequoia launched a acceleration program for early-stage businesses in Europe, to keep an eye out for the best local deals. So far, this has included 17 European companies, including lawtech Fides, sales software startup Twain and insurtech SureIn.

Sequoia has a star-studded portfolio, including Stripe, YouTube, Airbnb, and WhatsApp.
Its most recently announced deal in Europe is a follow-on investment in an employee equity management platform Ledgy's B-series.

Amy O'Brien is a reporter at Sifted. She tweets from @Amy_EOBrien and writes our fintech newsletter — You can register here.