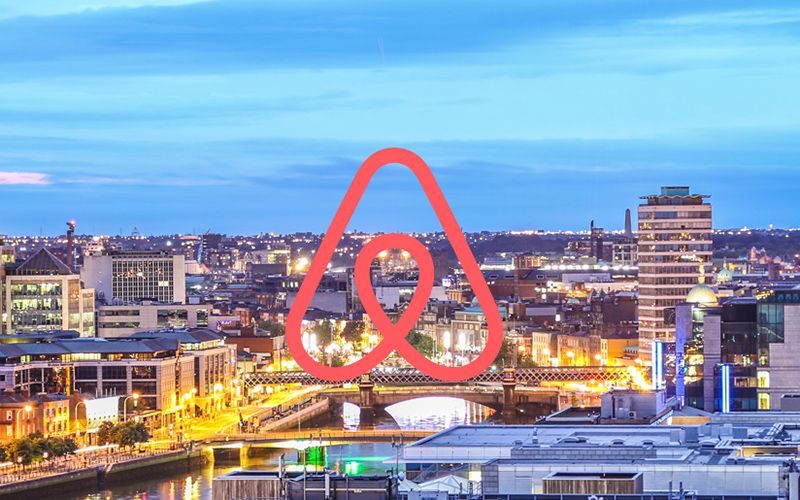 Exciting New Airbnb Feature Comes To Dublin
Airbnb has added Dublin to its list of cities by taking advantage of the site's latest feature to improve the experience for travelers when visiting a new destination.
Airbnb's recently launched Trips platform is the company's latest development on its growing website and offers users a new 'Experiences' feature. This update will allow people to experience cities in a whole new light. Dublin has joined the list of 27 other cities to incorporate the latest functionality from global booking sites.
Visitors and locals can choose from up to 20 Dublin-based experiences when booking accommodation. Airbnb hopes "Experiences" will give users the chance to experience an authentic and unforgettable adventure, led by experts who know the city. The prices for these different experiences range from € 23 ($ 26) to € 134 ($ 150) per person.
"Experiences" is designed with the concept of seeing the city of Dublin away from the beaten track. Explorers can follow in U2's footsteps around Dublin Docks, learn how to brew beer and experience Irish pub culture or even learn how to make Irish brown bread and stew.
Airbnb Marketing Director Jonathan Mildenhall at Oscailte, an annual event that brings together Irish hosts, hopes 'Experiences' will bring the magic back to the trip: "We want to make the trip magical again by immersing curious visitors in the communities communities and giving them the opportunity to see the true character of a city through the eyes of the people who live there. Experiences are also a great way for locals to meet new people, learn new skills, or see their own cities from a new perspective.
The 'experiences' on offer in Dublin cover a variety of different activities, including:
– The Liberties By Day: Explore Dublin's historic quarters and hidden gems, and sample artisanal cookie makers, fresh-baked breads and Dublin's most delicious sausage rolls
– Untold Story: Take the ultimate historic queer Dublin walking tour led by an activist and historian, as he explores the socio-cultural and political life of Dublin's LGBTQ community
– Costume Exploration: Get a unique behind-the-scenes perspective on how the Abbey Theater Costume Department works. After a behind-the-scenes adventure, you'll gain unprecedented access from the Costume Manager, who walks you through her costume design process, allowing you unique access to sketchbooks, photos of fit of the costumes and to the finished product.
– Food Styling Workshop: Enter a Food Styling Workshop where you will learn how to photograph from the best angles with light and shadow guidance from a renowned international food stylist who has worked with some of the biggest names in the world. Irish food scene
– Dublin Folk Songs: Get privileged access to Dublin's folklore scene and local music pubs with a local musician
Welcome to the world of travel on Airbnb. Homes, experiences and places – all in one app. http://abnb.co/sZxcWz

posted by Airbnb Thursday, November 17, 2016
Since its inception in 2008, Airbnb has grown into a leading booking site offering unique accommodations in more than 65,000 cities and 191 countries. "Experiences" are now available in 28 major cities, including Ho Chi Minh City in Vietnam, Sydney in Australia and New York here in the United States. Visitors to New York City can cycle and snack through Harlem or brew a batch of beer with a master.
Will you take the road less traveled and explore Airbnb's new "experiences"?