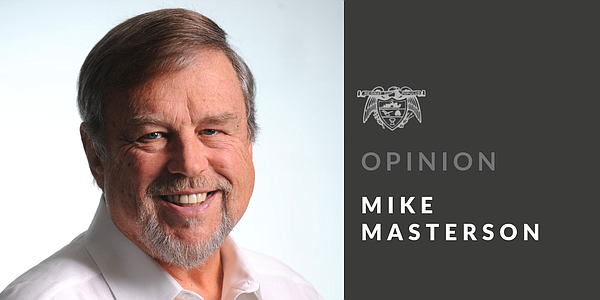 In search of a better day
If I survived surgery yesterday, I face what I hope will be a better day this morning in a recovery bed at the University of Arkansas for Medical Sciences in Little Rock.
If I haven't, well, my sincere thanks for all your well wishes, support and prayers during what has been a wonderful 76 year ride around this crystal blue globe.
Oh, and please try to leave this troubled place a little better than you found it when you arrived. Gosh knows there are too many who don't and won't.
Thanks for reading and always remember to go out and treat everyone you meet exactly how you want them to treat you.
Meanwhile, after battling The Beast I also dubbed Squamous, the persistent impious, acclaimed ENT surgeon Dr. Maurice Moreno came to an agreement that Dr. James Y. Suen, along with many decades of success battling countless beasts, just as mine would try to wrench the creature's grasp from its grip on the blood vessels and nerves below my left ear.
Dr. Suen has been repeatedly honored for being as good as American surgeons come for their expertise in cancers involving the head and neck. He is also co-author of seven editions of major head and neck cancer textbooks used in medical schools around the world.
Some former patients use expressions to evaluate it, such as "God-sent," https://news.google.com/__i/rss/rd/articles/ "the best in the business," https://news. google.com/__i/rss/rd/articles/"caring,"https://news.google.com/__i/rss/rd/articles/"compassionate" and "literally world famous" to describe their experiences.
He contacted me first and has since taken the time and effort to review my scans and recordings at my request, and called me willingly to discuss my case while trying to help me. in all other ways.
In my experience, physicians who show this level of care and concern are rare. Another that comes to mind in my ongoing battle is Dr. Paul Neis, Mountain Home's accomplished ENT specialist.
Yesterday, as Dr. Suen took the scalpel in hand, the hope was that the Beast hadn't wrapped itself around the vessels and nerves, making the operation more complex and tedious.
Unlike 35 brutal radiation treatments and seven chemotherapy treatments that failed to accomplish the same feat, all I can tell you for sure as I write this for Saturday's deadline is that, if all goes was going as planned, they took me into the operating room and the good doctor did what he is widely known for to the best of his abilities.
I won't remember anything. I can only hope and pray that he succeeded in suppressing what is left of The Beast.
Those who have had surgery understand that once the IV enters your arm and the Versed and other juices begin their gradation flow, the only thing you remember is a nurse gently shaking you and whispering gently only to wake you up seemingly a minute later.
As a testament to the value of true friendship, Richard Martin of Nixa, Mo., volunteered to accompany us to Little Rock and surrounding areas for the operation, renting a three-bedroom house from Airbnb directly across from UAMS and then take us back to Harrison after I'm released.
More than anything, the biggest positive of my seven-month battle has been realizing how many good and supportive friends and readers I have across the state and even beyond its borders.
Well wishes came in the form of emails, cards, prayers, phone calls, quilts, shawls and the GoFundMe account set up by friends without my knowledge to help defray massive medical bills.
One of the disappointing aspects of the "expenses versus injuries" of expensive medical setbacks is the cost it can cost a cancer victim, especially when a plague remains alive after intensive treatments.
And as those who have been through the treatments I underwent in July and August probably know at the Claude Parrish Cancer Center in Harrison, there are only rough estimates to predict the success of any cancer treatment.
From what I understand, the place where The Beast had taken up position is perhaps the worst place for my well-being. With so many nerves and blood vessels, including the carotid artery and jugular vein, converging in this corner, delicately sorting them out to get to The Beast can present a serious challenge for even the most confident surgeon.
So someone in my position had to make a calculated decision, knowing that all surgeries carry risk. This one had its share, but was the best possible of the limited options.
Dr. Suen said before the operation that he would have a vascular surgeon on standby if he needed to deal with any invasion of my carotid artery. It sounded ominous.
I was told last month that if the surgery failed, more chemotherapy or even immunotherapy "could" be effective in finally killing the thing. But those chances were 40% flimsy.
Every knowledgeable doctor I spoke with assured me that surgery at this stage was the only viable option with the best chance of recovery. And so here I am lying under post-op care, I hope, with Jeanetta and a friendly nurse nearby who I haven't met yet.
At some point this morning I will hear how the operation went and what to expect. It goes without saying that my prayer is that Dr. Suen won the war.
Jeanetta is probably sitting in my room with her daughter Anna, coming from a suburb of Memphis as she has been for doctor visits throughout my ordeal, with her son Brandon, who planned to come from Fayetteville .
Now I will wait about two days, depending on the degree of recovery warranted, before Dr. Suen tells me I can return to Harrison.
It will most likely be with a heavily bandaged head with what I suspect will be orders to calm down for the next week until the surgical drainage tube can be removed by Dr. Neis.
So, dear readers, rest assured that if you see this introductory note on previous timeless columns next week that says I'm taking a day off, that doesn't mean I'm skiing in Colorado, that I hunting moose in Alaska, or lounging on a Gulf beach with an icy drink.
And, God willing, I'll be back in the saddle before you even realize I was missing.
Now go out into the world and treat everyone you meet exactly as you want them to treat you.
Mike Masterson is a longtime Arkansas journalist, has served as editor of three Arkansas daily newspapers, and led the Ohio State University's Masters in Journalism program. Email him at [email protected].