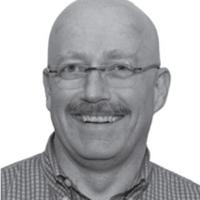 Lie: Is there a signal in all that noise? | Opinion
Nate Silver's 2012 book, "The Signal and the Noise: Why So Many Predictions Fail but Some Don't," outlines the author's method of using insightful statistical analysis to predict outcomes in such pervasive areas. as baseball, elections, climate change and even the weather. Silver knows that in a world awash with noisy data, guessing a true understanding of the subject is often the missing key to an accurate prediction of its future. Such understanding can provide the signal inside the noise.
So, with the remote worker revolution catalyzed by COVID – in which more workers than ever are earning their living from home with their computers – why is the City of Aspen and its housing partners (the County Housing Authority of Aspen-Pitkin and Pitkin County) consider changing their employment rules to give preference to Aspen essential workers? (The first responders, healthcare workers, and even full-time hospitality workers who make Aspen's resort economy, and therefore its community, possible.)
Last week, Fortune Magazine reported that small towns across America were trying to entice remote workers to move into their communities by offering relocation incentives, including cash. An online directory service called "MakeMyMove" appears to be the first such service that connects remote workers to small communities willing to pay them to move to their cities. I guess it won't be the last.
A brief review of MyMove.comthe MakeMyMove website, reveals that Noblesville, Indiana, just north of Indianapolis, is offering $15,000 in moving incentives, including a $5,000 relocation bonus, coworking space membership, membership in the golf, a welfare allowance, a dinner around town package, local concert tickets, and the knockout, coffee with the mayor.
A total of 71 communities currently use MakeMyMove's services, including Rochester, New York (offering $19,000 in benefits); Morgantown, West Virginia, ($20,000); Augusta, Georgia (over $15,000); and Mattoon, Illinois (over $11,000). It allows communities to focus on the safe and affordable lifestyles available in small towns across the country. These communities are not looking for workers for their local economy, they are looking for wealthy new residents to consume the products and services their communities already offer, from real estate to restaurants and everything in between.
By comparison, Aspen has all the consumers it needs. But absurdly, its restricted-act housing program suddenly finds itself "in competition" for remote workers with these other small towns. No, Aspen is not on the MakeMyMove website; Sophisticated remote workers looking for great places to live and work from home won't limit their search to these official services.
When you look at the history of the APCHA program, it was reasonable to assume that people who met the working hours and income requirements for affordable housing would almost all work for local businesses, governments, and service providers. But the workplace is changing rapidly, perhaps faster than the local bureaucracy can adapt. APCHA's current eligibility guidelines, while requiring proof of 1,500 hours of employment per year for eligibility, do not prioritize local work over remote work.
APCHA's current employment guidelines read as follows:
"Section 1. Eligibility:
"In order to be eligible to lease or purchase a unit in APCHA's inventory, unless an applicable deed restriction requires otherwise, eligible applicants/households must:
"Work full-time, 1,500 hours per calendar year in Pitkin County and/or for a Pitkin County employer and earn at least 75% of total household income in Pitkin County…"
If you live in APCHA housing, you can most certainly work from home on your computer and meet APCHA's basic employment eligibility criteria.
For now, the MakeMyMove service primarily targets workers in Silicon Valley looking for a chance to escape California's prohibitive cost of living and increasingly dangerous urban areas. But as these services grow, they seem likely to target remote workers across all sectors of the economy, a significant percentage of whom no doubt earn salaries in line with APCHA guidelines. "MakeMyMove" is clearly looking to fill a service gap in the growing world of remote working, the way VRBO and Airbnb filled a gap in the vacation rental market, and how Lyft and Uber filled a shortcoming in the field of transport. Providers of this space will almost certainly target remote workers looking to relocate to communities that match their lifestyle and interests, and Aspen, with its taxpayer-subsidized housing, fits that bill perfectly.
This means, like it or not, that APCHA housing is fair game for remote workers looking to work from home and live somewhere amazing. The kind of workers who consume locally but whose work does nothing to advance the local economy. And under current rules, there's nothing stopping existing APCHA tenants and landlords from switching to remote work, as long as they can prove 1,500 hours of annual employment and – for tenants – stay within the income limits of their unity.
If you're a 20-something professional looking for a place to call home, where you can also work remotely, what incentive would you consider the most lucrative? A one-time package worth $19,000 cash, moving benefits, and coffee with the Mayor of Noblesville? Or an idyllic lifestyle fueled by a taxpayer-subsidized $4,000 per month (or more) perpetual discount to an Aspen open-market rental? No coffee with the mayor required?
I could be wrong, but it seems to me that the remote work movement may well be the signal inside the noise that APCHA, Aspen and Pitkin County need to figure out about the future of worker housing. Without changes to the employment guidelines of their taxpayer-subsidized housing program giving priority to local employers, at some point there may not be a commute long enough to meet Aspen's demand for workers at the year whose work actually benefits the local economy.
Contact Paul at [email protected].