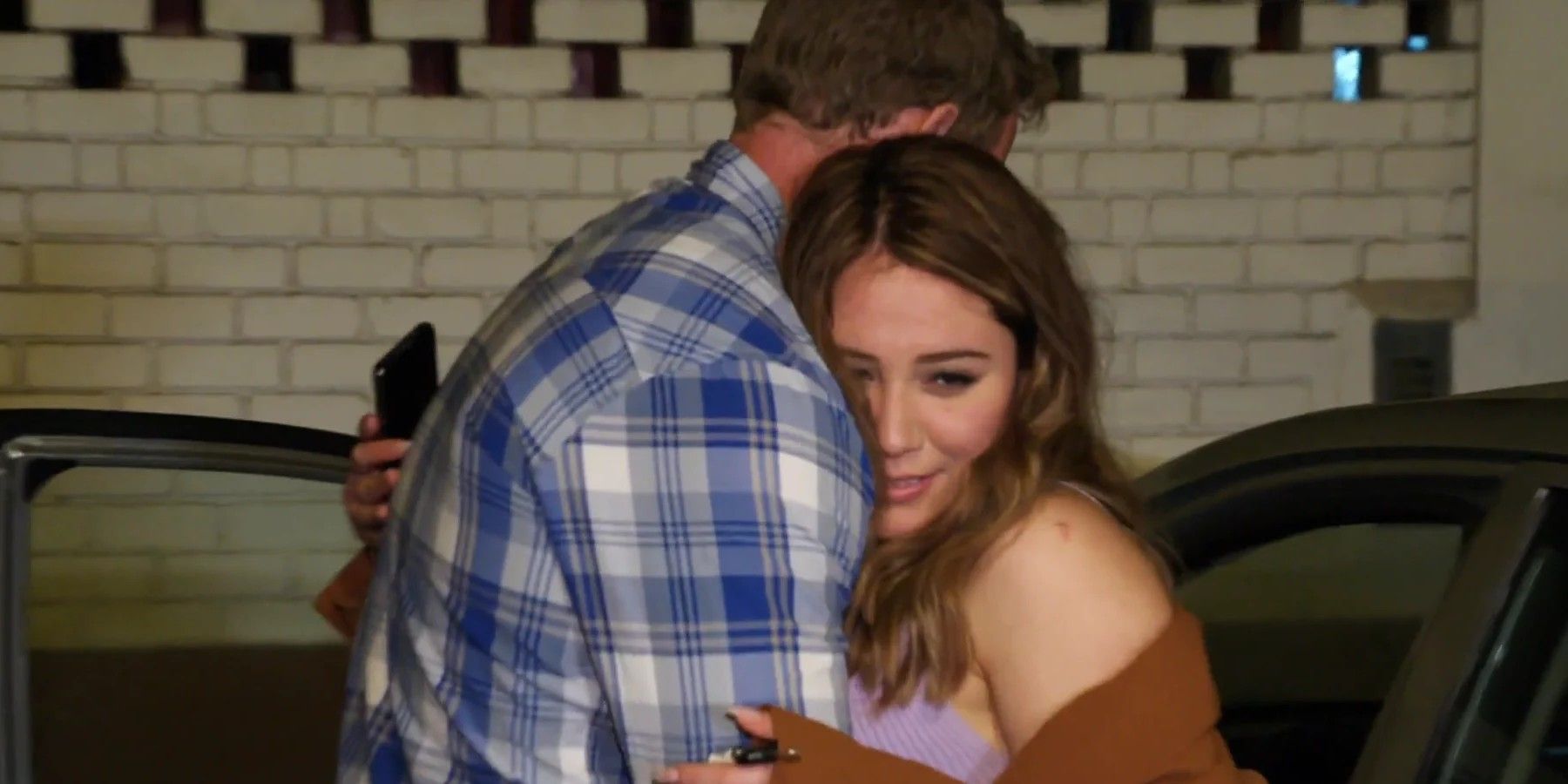 Mahogany's post about Ben hints at a fake story
Mahogany Roca claims there's a mysterious "someone" who asked her not to meet Ben Rathbun at the airport on 90 Day Fiancé: Before the 90 Days.
The mysterious Mahogany Roca of 90 Day Fiance: Before 90 Days had a lot to say about her history with Ben Rathbun in a new Instagram update. Mahogany, 22, caught the attention of fans after her heavily filtered photos were featured in the 90 day fiance spin-off trailer. Ben had met Mahogany on Facebook after she sent him a friend request. Ben, 52, immediately liked Mahogany as they talked about their future and their faith. However, Mahogany refrained from showing Ben her true colors and kept several secrets.
A father of four, Ben wanted nothing more than to marry Mahogany after three months of talking. But when it came to meeting Ben in person, Mahogany had his excuses ready. When Ben decided to fly out to meet Mahogany, she claimed her parents were out of town and she wanted him to meet them. Right before Ben tried to meet her in Lima anyway, Mahogany asked Ben not to come. She claimed that her father did not trust Ben's intentions. Still, Ben expected Mahogany to be at the airport to receive him, and she ended up ghosting him for a day and a half. After Mahogany finally agreed to meet him, she took Ben to an apartment that he and fans were sure was an Airbnb.
Related: 90 Day Fiancé: Why Mahogany Roca Is Still Considered Fake By Viewers
However, in the now-edited caption of his Instagram post (via Reddit user u/Unusual-room512,) TLC celebrity Mahogany tried to explain"the truth is that I have never rented an Airbnb in my life. I only found out about this fantastic way of doing it after the show." According to Mahogany, she was living independently across from the beach a few months before doing the show. "And then when I decided to step into the show that I had rented and had just moved to Ocean Reef,she added. The most confusing part of the Mahogany caption, however, was her assertion that "someoneasked her not to go to the airport to meet Ben. "I don't know if it's practical to talk about it guysMahogany confessed. "Can you imagine if I had gone to the airport? But one night before I got a phone call, and this person asked me not to go," she wrote in her puzzling statement.
Peruvian law student Mahogany's Instagram caption was hard to read because she appeared to have used an online translator to write it. Also, it seemed like Mahogany wanted fans to guess who the person was who asked him not to meet Ben at the airport. "Can't tell if she says production or Ben's probation officer warned her not to meet him at the airport", reads a comment from u/btdixon58 on the Reddit post. TLC Viewer u/anjealka asked if it wasproduction"who called her because of Mahogany using the hashtag"Discoveryin his caption. "I do not know [sic] think it was to warn him. I think it was to cause a drama? She doesn't show up and we get 2 more episodes of Ben alone at the airport, alone at the hotel then waiting for her alone at the table", theorized the fan.
Whether or not it was the idea of 90 Day Fiance: Before 90 Days producers to stop Mahogany from meeting Ben and add some drama to the supposed catfish story, it's also possible the person is Mahogany's father. Mahogany was uncomfortable being on camera with Ben. And she previously admitted her father Jose being unsure of Ben's true nature was the reason she avoided meeting the former pastor. Fans were bummed that they didn't get Mahogany's apartment on the Tell-All closed, and with this mysterious new person mentioned, it looks like Mahogany and Ben could be heading into a new season.
Next: 90 Day Fiancé: Signs Mahogany Is Intentionally Playing With Ben
Source: u/Unusual-room512/Reddit, Roca Mahogany/Instagram, you/btdixon58/Reddit, you/anjealka/reddit
90 Day Fiancé: David Toborowsky's weight loss journey in pictures
About the Author